The entrepreneur economy is booming in the US. There were 5.0 million new businesses created in 2022, according to today's estimates, representing a 42% increase from pre-pandemic levels, data from the Census Bureau showed.
Underpinning this surge in small and medium-sized enterprises (SMEs) is a resilient global supply chain, in which Alibaba.com, the wholesale platform of Chinese e-commerce giant Alibaba Group that connects global buyers and suppliers, playing a pivotal role.
Rah Mahtani, Head of Buyer Marketing at Alibaba.com North America, said, "The US, in particular, stands as one of our largest buyer markets, and we've seen a huge influx of new businesses being created in the US in the past years."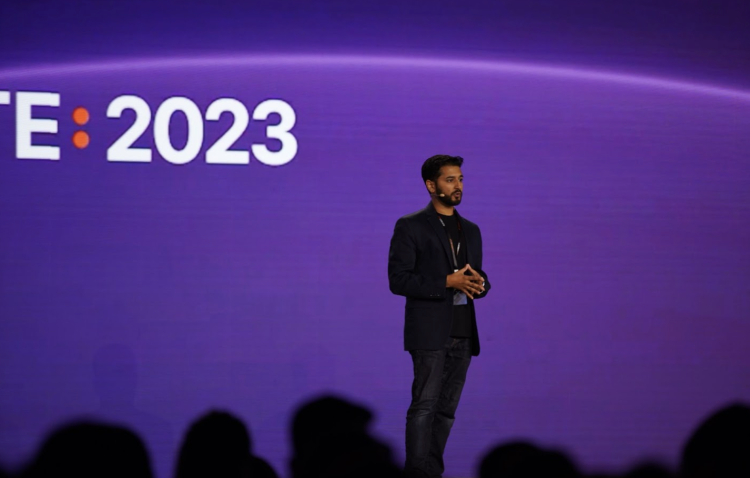 Mahtani shared these insights at Alibaba.com's first-ever Co-Create Conference held through September 7 to September 8 in Las Vegas. The event is designed to bring together manufacturers, business owners and industry experts for an in-depth discussion of B2B e-commerce trends and opportunities in the coming years.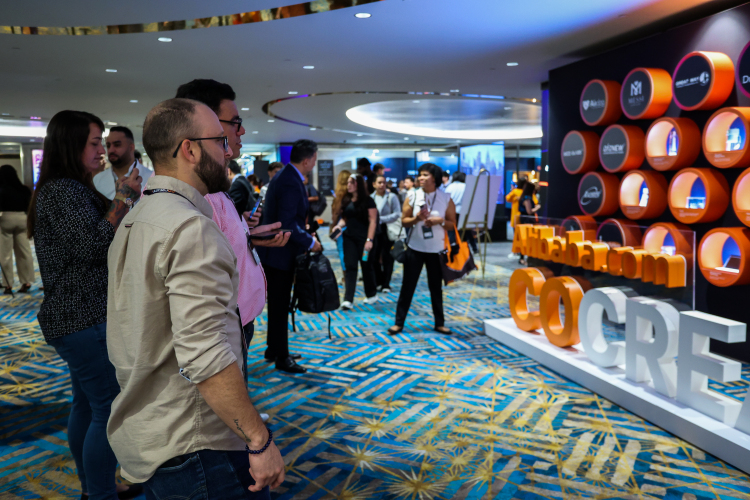 US buyers on Alibaba.com have jumped 116% over the past three years, with 70% of them now being SMEs and start-ups, according to Alibaba.com.
Given that many of these smaller businesses operate with limited staff, often requiring owners to juggle multiple roles, a pressing concern for them is optimizing work efficiency.
At the conference, Alibaba.com unveiled feature updates that incorporate smart tools, promising to make global sourcing easier and more efficient.
Let's take a closer look at what's new:
Enhanced Image Search enables buyers to empower buyers with the ability to search for products using both images and text concurrently. Additionally, its upgraded capabilities now include the generation of images, facilitating a smoother process for complex sourcing needs.
Imagine you've uploaded an image of a suitcase into the search bar. Following this, you can engage in a conversational manner to provide specific details about the suitcase you desire, such as the material, design style, color, and more.The upgraded feature will then assist in surfacing results and connecting you with manufacturers who specialize in producing products that align with your preferences, creating a more seamless customization journey.
Smarter RFQ feature saves buyers from writing tedious quote requests. Just like asking ChatGPT to draft an email by providing some prompts, a smarter RFQ can automatically generate highly relevant content.
Sellers can simply begin by providing a concise initial project description, and it will seamlessly populate all the intricate specifications customized to your industry. This advanced RFQ tool empowers buyers to efficiently convey precise and comprehensive requirements to numerous suppliers simultaneously, streamlining the sourcing process.
Alibaba.com says it's not a one-size-fits-all solution and can be customized to meet the unique needs of various industries.
The new additions to the suite also include real-time translation in 17 languages for live video chats with suppliers, and an Alibaba.com Logistics Marketplace that offers live customer service around the clock and enables tracking of B2B shipments, the company said.
Alibaba.com also demoed "Smart Assistant", an all-in-one tool that integrates all of the aforementioned upgrades and features to provide buyers with a versatile virtual assistant at their fingertips.
Beyond improving efficiency for buyers, these updates are designed with a grander vision in mind: to foster a collaborative environment where buyers and suppliers can co-create, jointly shaping products and solutions that cater to evolving market needs.
Launching an eco-conscious business is a burgeoning trend in the US, yet it encounters supply chain pain points. One is that even green products often arrive with plastic packagings and bubble wraps, going against sustainability efforts.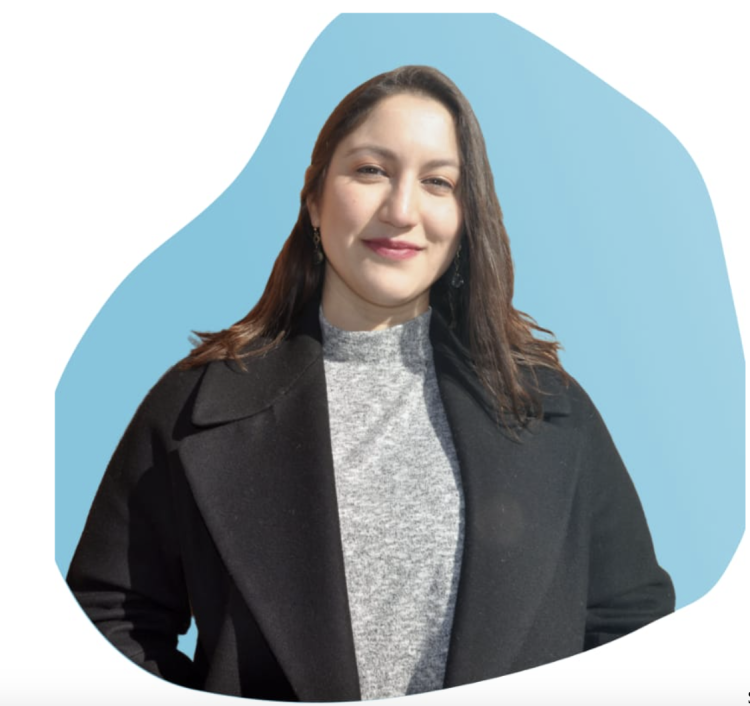 Suzan Hernandez, CEO of MamaP, told PingWest that when she started her entrepreneurial journey five years ago, she chose Alibaba.com because it could connect her with reliable suppliers who shared her vision. They collaborate on creating eco-friendly packaging solutions and work to eliminate plastic from their supply chains, aligning with her commitment to sustainability.
Today, her business has expanded beyond bamboo toothbrushes, encompassing personal care, hair care, and home care products, most of which are sourced through Alibaba.com.
Co-creation now spans a wider geographic reach. With suppliers from varied regions in its network, the wholesale platform said it could be able to offer buyers a higher level of sourcing agility, flexibility, and resilience in an ever-evolving business landscape.
Blender Group, a Mexico-based company that supplies concrete mixes primarily to the construction industry, saw an opportunity to diversify its product line on Alibaba.com.
"Israeli buyers reached out to us on Alibaba.com, asking if we could formulate concrete mixes suitable for handcrafting items like vases, and containers," Daniel Márquez, CEO of the company, told PingWest. "We tailored our products to meet their specifications. Now, with our mix and some water, anyone can craft these cement creations at home."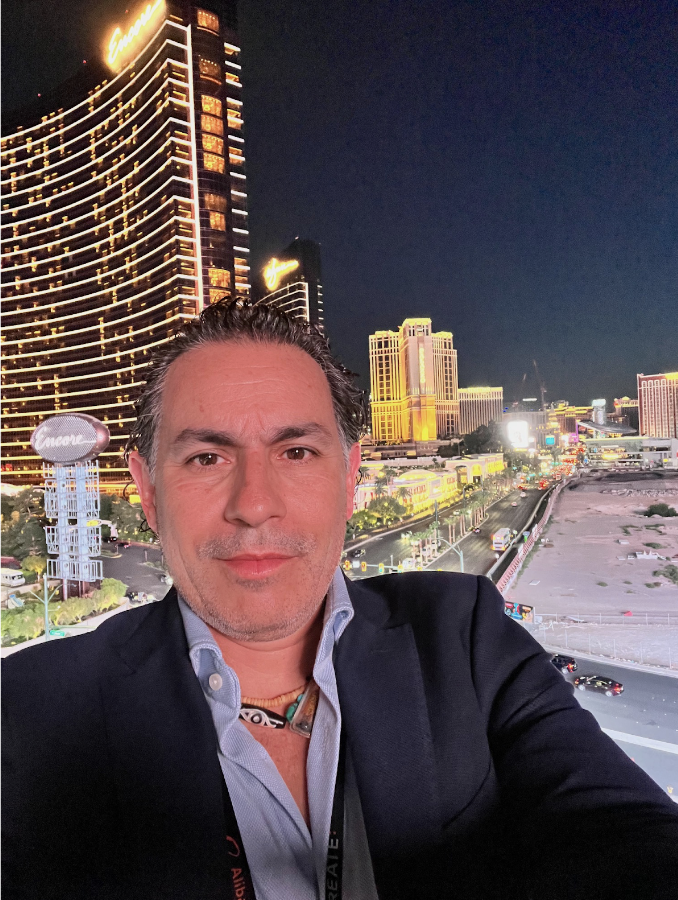 Intriguingly, Márquez's journey with Alibaba.com began a few years ago when his company sourced materials through the platform. Recognizing the potential of the platform as a gateway to the global market, he decided to list his company on Alibaba.com, thereby becoming a supplier and expanding his business outreach globally.
In recent months, Alibaba Group has undergone a major restructuring, dividing into six business groups. Alibaba.com is now part of the Alibaba International Digital Commerce Group, Alibaba's most rapidly expanding segment. This division, which also counts Lazada, AliExpress, and Trendyol in, saw a 41% boost in revenue during the June quarter, while Alibaba's overall revenue grew by 14%.