Shenzhen-based IoT gadget vendor Sonoff has rolled out an update to its classic Zigbee devices this year, notably introducing a new temperature and humidity sensor featuring a sizeable display.
Renowned for its budget-friendly pricing and DIY products, Sonoff devices operate on the eWeLink platform.
We've recently had the opportunity to review some of Sonoff's latest Zigbee gadgets. This lineup comprises temperature and humidity sensors, specifically models SNZB-02P and SNZB-02D, along with a wireless switch known as the SNZB-01P.
Here's our quick take on them.
TL; DR
Fors
Budget-friendly
Sleek design
High accessibility and versatility
Quick pairing in bulk
Energy efficient
Swift responsiveness
Home Assistant compatible
Offers rich features powered by eWeLink
Againsts
Room for Improvement in the eWeLink app's design
Occasional failure with updating gateway frameworks
Outdated micro USB A port for gateway
Requires additional steps for integration with Apple Home
The series maintains a consistent design—sporting a white plastic case with subtle grey accents. The wireless switch and small sensor now boast a smoother, rounded shape, departing from the previous square design. Neatly packaged in orange boxes, they are clearly identified as members of Sonoff's Zigbee family.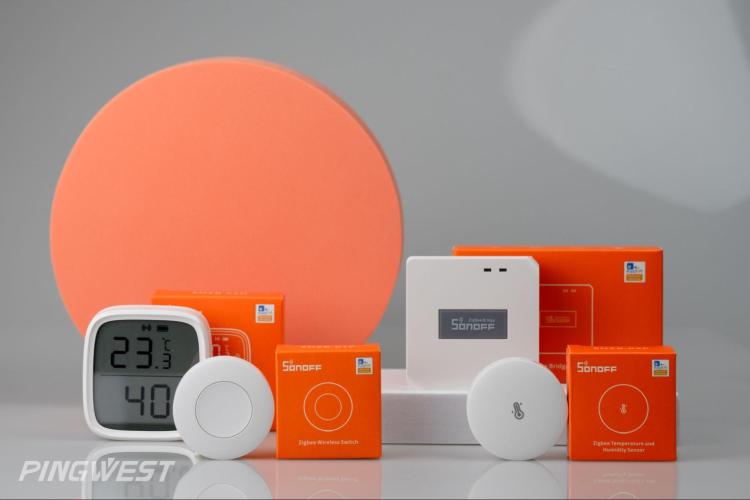 The pairing experience is incredibly seamless. These devices are powered by Coolkit's eWeLink solutions, which enable the eWeLink app to efficiently pair Zigbee devices in bulk. This added layer of convenience, is especially for users with extensive Zigbee device setups.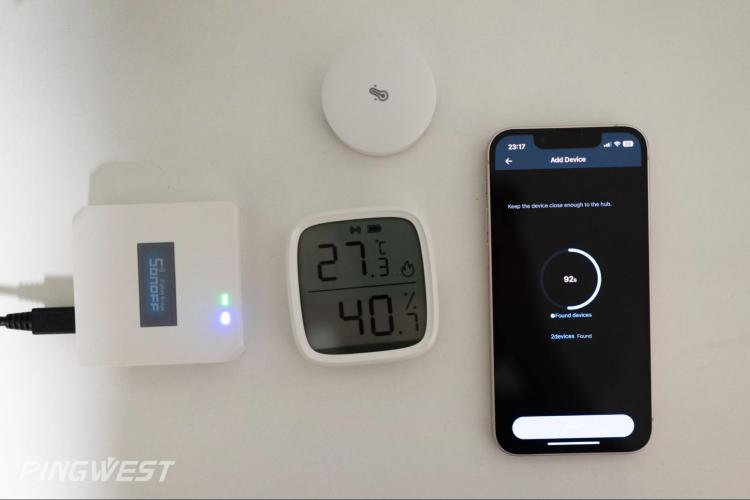 Long-pressing the pair button activates pairing mode for the devices. However, the process is slightly less user-friendly for the gateway, as it requires a SIM card pin if the initial pairing attempt fails. Additionally, the use of a micro USB A port for power feels somewhat outdated.
The gateway itself sports a small and lightweight design. Its square shape with rounded corners seamlessly blends into most home decor without occupying much space. The inclusion of foot pads ensures additional stability when the device is placed on a desk.
One minor gripe is the difficulty experienced while performing a manual firmware update, but it eventually resolved itself after a few days.
While it's possible to deactivate the indicator LEDs, I personally prefer a sleep mode that's less disruptive during nighttime use.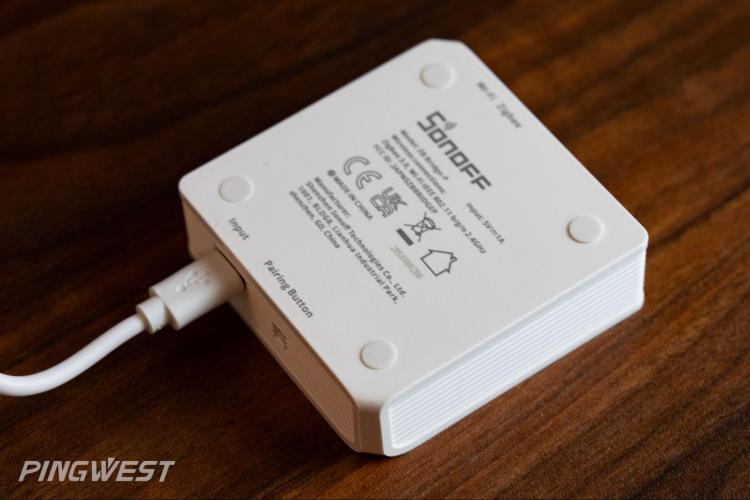 The SNZB-02D Zigbee LCD Smart Temperature Humidity Sensor stands out due to its larger size compared to the base model. It features a spacious display that provides readings, status updates, battery level, and connection quality. To enhance user-friendliness, icons are used to indicate when readings exceed the optimal comfort range.
Installation is made versatile courtesy of its refined design. The sensor comes with a built-in magnet for easy attachment to metal surfaces. It also includes a dock-style casing that can be affixed to a wall or other surface. When the dock is removed, an adjustable kickstand is available, making it suitable for resting on desks or shelves.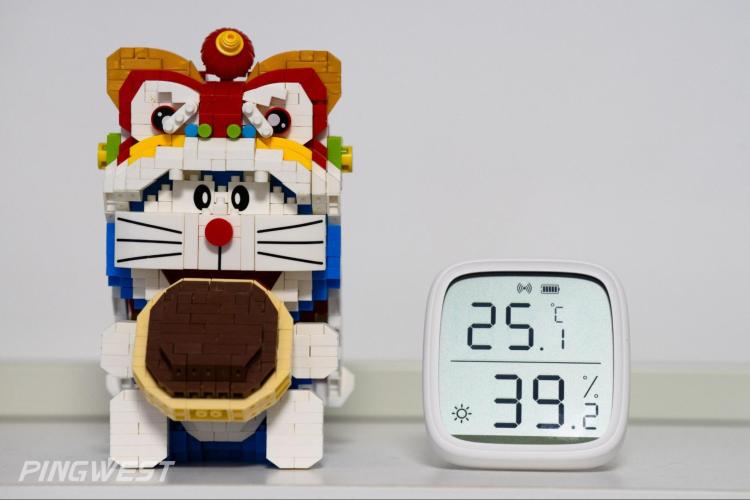 The expanded versatility of the SNZB-01P wireless switch and the SNZB-02P sensor is noteworthy. These devices come with magnets that facilitate easy installation. Additionally, the box includes a metal slice, a screw, and a 3M sticker, providing flexible installation options.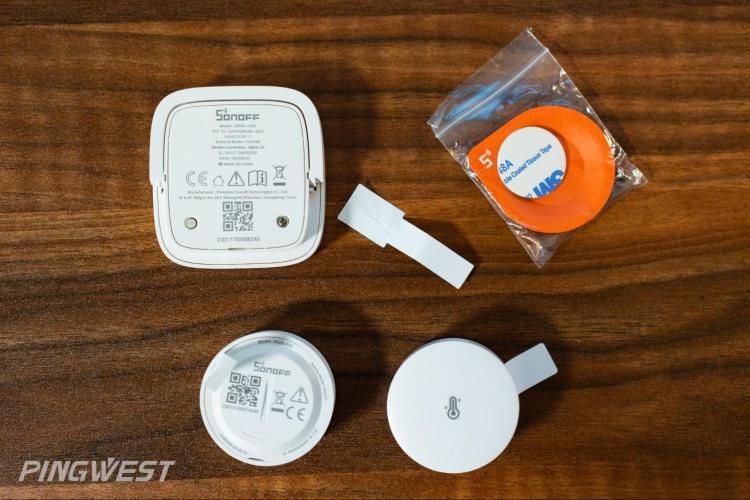 In environments prone to wall vibrations, such as bathrooms with pipes or heaters, it's recommended to avoid using stickers for installation. This advice became evident when I experienced a sensor falling off from the adhesive.
With the eWeLink app, temperature and humidity readings can be logged. Additionally, the app provides historical data in the form of charts. From my experience, the readings essentially aligned with other temperature and humidity sensors in my house. Their sensitivity is commendable; as I moved them between rooms, the readings updated rapidly.
Regarding signal strength, it was sufficient to penetrate a wall during my initial setup with four sensors. However, keep in mind that this depends on your gateway's location and if you own other eWeLink Zigbee devices.
In terms of cross-platform compatibility, I was able to integrate the sensors with Google Home via my eWeLink account. Unfortunately, the third-party add-on for Home Assistant integration needs an update to work, and the official add-on doesn't yet support the wireless switch and sensors I have.
Nevertheless, eWeLink facilitates connections to other significant platforms and services, including Alexa, SmartThings, Philips Hue, and IFTTT. The app provides thorough, step-by-step guides, complete with screenshots and notes, to aid in device integration on these platforms.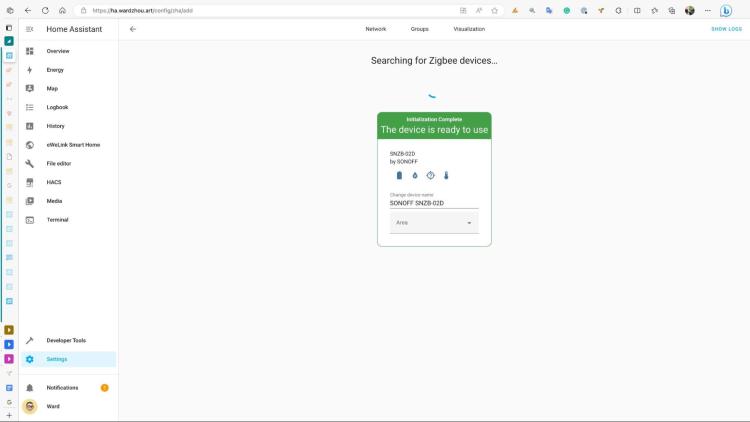 I managed to successfully pair the button and sensors directly with Home Assistant via a Zigbee dongle, and the performance was quite impressive. However, when it came to the wireless switch, a notable issue surfaced. Home Assistant couldn't detect events such as double clicks or long clicks. Nonetheless, there is a viable workaround available, albeit one that demands a few additional setup steps for automation.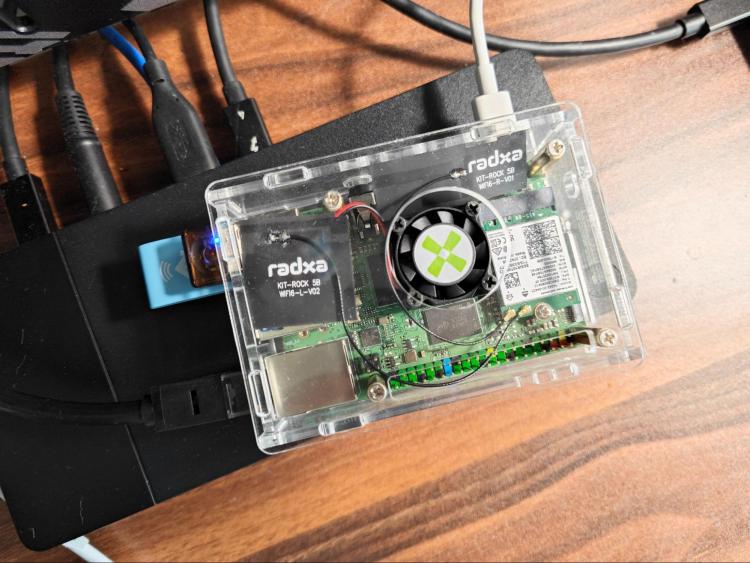 For individuals who rely less on eWeLink and lean more towards Home Assistant, I would strongly recommend using the devices without a Zigbee bridge from Sonoff. This approach helps minimize the presence of unnecessary Zigbee networks and additional gadgets.
The eWeLink app could benefit from some refinements in its user interface design, particularly for optimization on larger screens. A redeeming factor, however, is the app's ability to control functions via the web and an included dashboard in the eWeLink Advanced subscription pack, enhancing the overall user experience.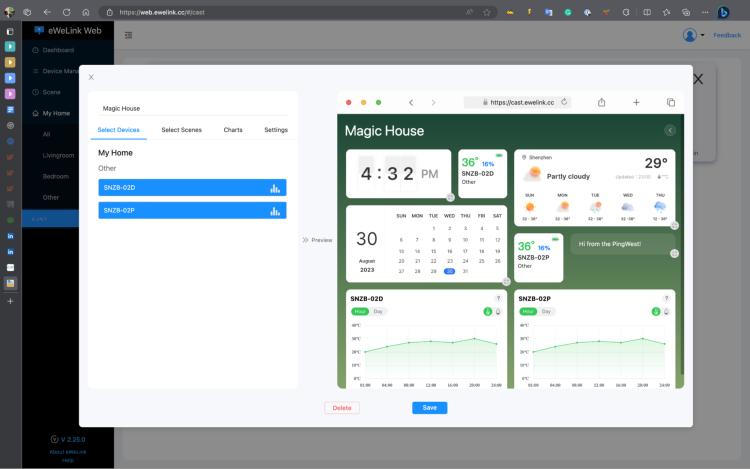 Dubbed as eWeLink Cast, it comes across as a streamlined iteration of Home Assistant, making it a breeze for users to create dashboards with customized layouts. The user interface is well-crafted, incorporating various preset options for user convenience. For instance, adding temperature and humidity sensor tiles provides options for a mid-sized card or a larger, interactive card featuring historical data. Built-in widgets, like weather and calendar, are also nice to have on a dashboard.
The actual user experience is commendable. The dashboard is accessible from any device equipped with a browser, promoting fast loading speeds and PIN code authentication for security.
In conclusion, this product stands as a strong contender for those in the market for reasonably priced smart home devices. Particularly those who appreciate the reliability of Zigbee's features. The high compatibility across different platforms further enhances its value.
However, in some instances, the product requires fine-tuning to enhance compatibility, as it necessitates more time and technical skills to operate on different platforms. For those weary of the complexity inherent in platforms like Home Assistant and the limitations of platforms like Apple Home, the eWeLink web-based dashboard, which works with Sonoff devices, offers a worthy alternative.
The four Zigbee gadgets are available on various e-commerce platforms, including Itead and Amazon, with prices starting at just $9.9.