Matter continues to revolutionize the smart home market, with brands like Aqara rolling out updates and exciting new products. Aqara, an innovative Chinese startup, has recently made a significant advancement by launching a new Matter-over-Thread sensor in international markets. This move represents another stride in their commitment to delivering a seamless experience across different platforms.
The latest product, the Door and Window Sensor P2, boasts enhanced stability and a user-friendly setup process to ensure optimal compatibility. My hands-on experience confirms these features, although there is still some potential for further improvement—a task that partners like Google might be able to assist with.
Here are my quick takes on the sensor.
TL; DR
Fors
Sleek design
Extended battery life
Accessibility across primary platforms
Rapid response
Againsts
Pairing issues under certain conditions
Higher prices than Zigbee sensors
It is my first time experiencing a native Matter-over-Thread gadget. Notably, Aqara has made a change to its iconic design for the packaging, transitioning from their usual brand blue to an elegant champagne gold color. Additionally, instead of featuring Apple's logo, the wrapping box now proudly displays the Matter verification logo.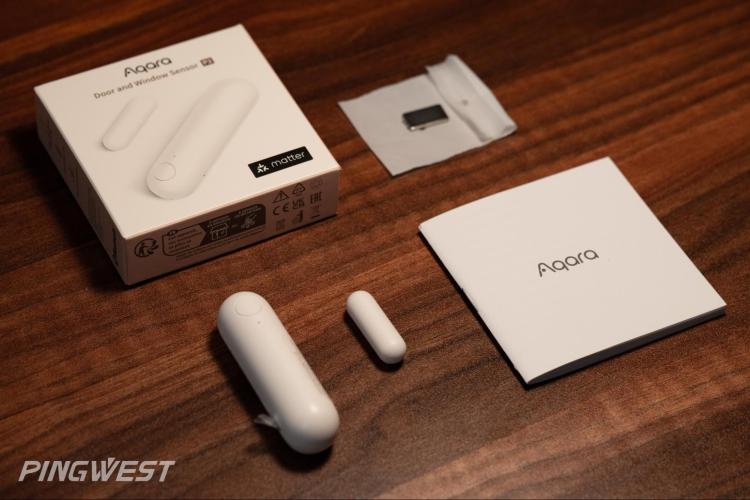 The sensor has a clean, white, and rounded design. Its compact and lightweight build allows it to easily fit in your room. Essentially, the Window and Sensor P2 serves as a Matter variant of the Zigbee-enabled P1, which is a gadget available in Chinese markets. Both devices share a similar design and certain specifications.
To set it up, you need to remove the plastic slice to activate its battery. To be frank, this step might take some strength to accomplish.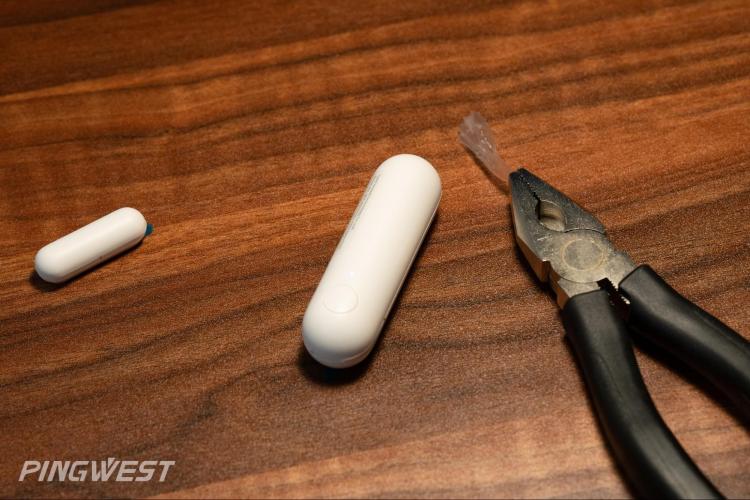 Before beginning the pairing process, I'd like to share some helpful tips. Contrary to Matter-over-Wi-Fi devices, Thread devices necessitate a border router to pair with this sensor. Unfortunately, not all Matter-enabled speakers or hubs come equipped with this feature. In theory, you need only one Matter-enabled Thread Border Router from any brand in your home for compatibility with all Matter-supported platforms.
In my case, I personally use a HomePod 2, which serves as a Matter controller with a built-in Thread Border Router (TBR). Additionally, I have a Google Nest Mini and a Home Assistant holder, both acting as Matter controllers.
Pairing with Apple devices is quick and straightforward; simply scan the QR code provided in the manual, similar to other HomeKit-verified devices. However, when pairing with a different platform, you will need to access the sensor's details page in the Home App and select the option to switch it to pairing mode.
The code is now prepped for pairing. Surprisingly, the process of pairing with Home Assistant on the iOS app was relatively seamless. Upon successful pairing, users will receive a notification from Apple confirming that the sensor has been connected to a different platform. Moreover, it is possible to view all the connected platforms on the device's detail page.
However, pairing with Google proves to be somewhat challenging, despite the fact that Google Home offers some special features that display a guide for pairing the device when it is nearby.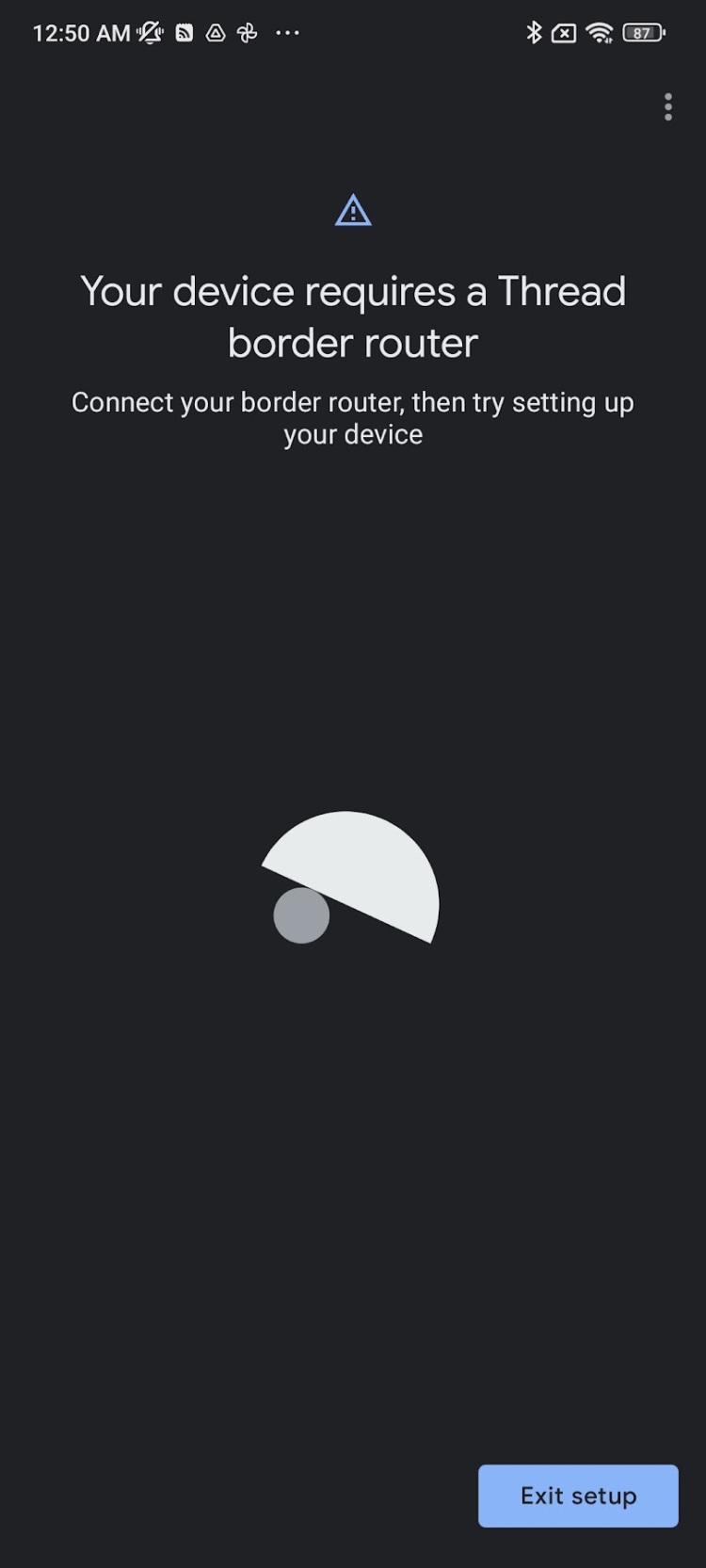 During my attempts to pair the sensor using Android phones, I encountered consistent error messages claiming a lack of TBR, which simply was not accurate. Ultimately, I was able to successfully pair the sensor with Google Home on iOS. This experience has led me to suspect that there might be compatibility issues between Apple and Google when it comes to Matter-over-Thread devices.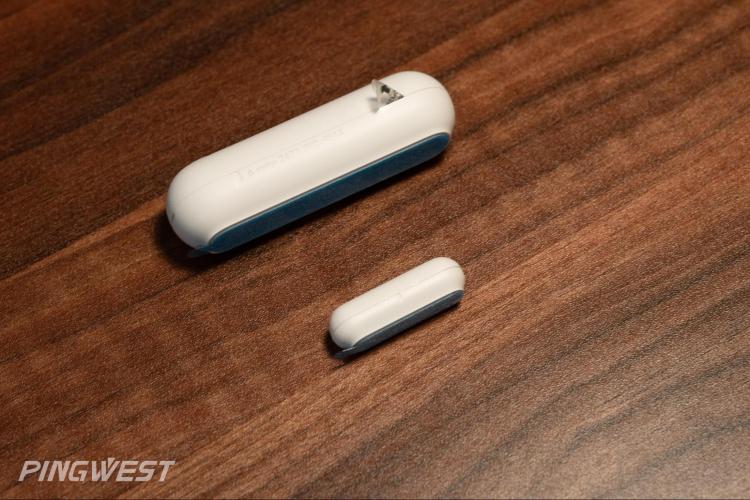 The installation process is straightforward. The sensor consists of two parts, each equipped with a sticker. To prepare it for use, simply align the two components with the small etched line on the body.
Aqara primarily markets this product as a door and window sensor. However, it fundamentally functions as a contact sensor, meaning that its use extends beyond just doors and windows. It's equally suitable for items such as drawers, garages, and safety deposit boxes. The potential applications are limited only by your imagination, as I discovered while exploring several creative uses for it.
For instance, I found a unique application for the sensor with my cat. I use a semi-enclosed litter box with a plastic lid that functions like a door curtain. By placing the sensor on the lid, I can receive notifications about when and how long my cat used the litter box. It adds a helpful layer of insight into my pet's habits.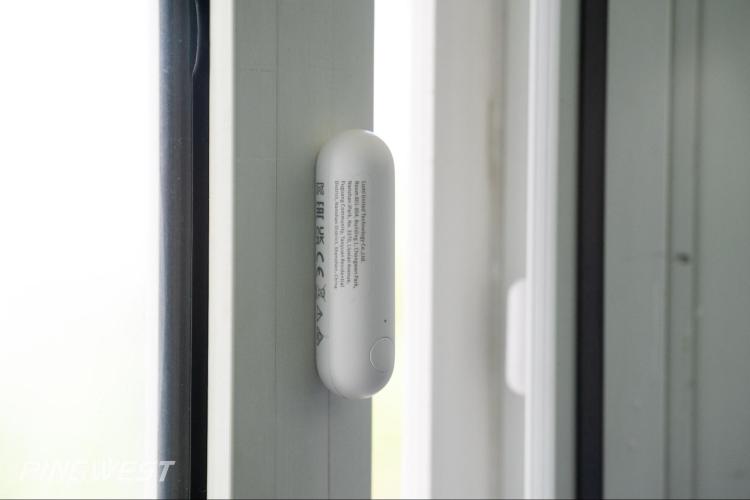 For Windows, you can use it to trigger other gadgets. For example, you can set up automation to turn off the air conditioner when the windows are open, adding a convenient aspect to your home environment.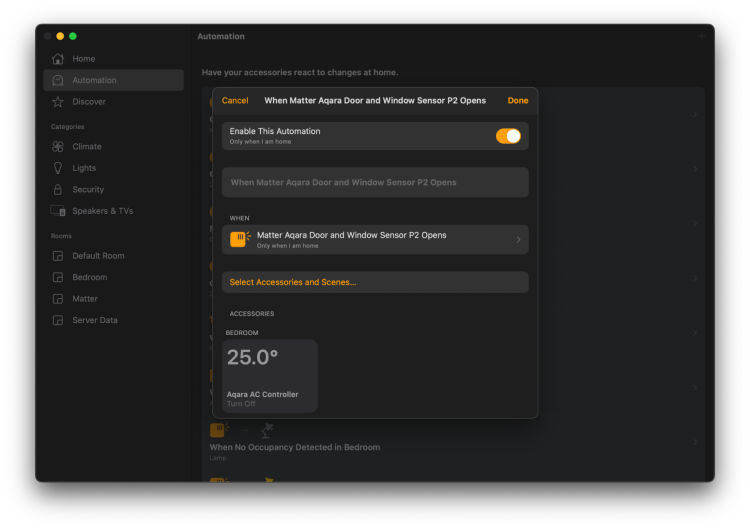 Additionally, I configured automation on Home Assistant to send a text-to-voice message to HomePod, reminding me to close the windows after ten minutes. This way, I ensure that I don't forget to secure them when needed.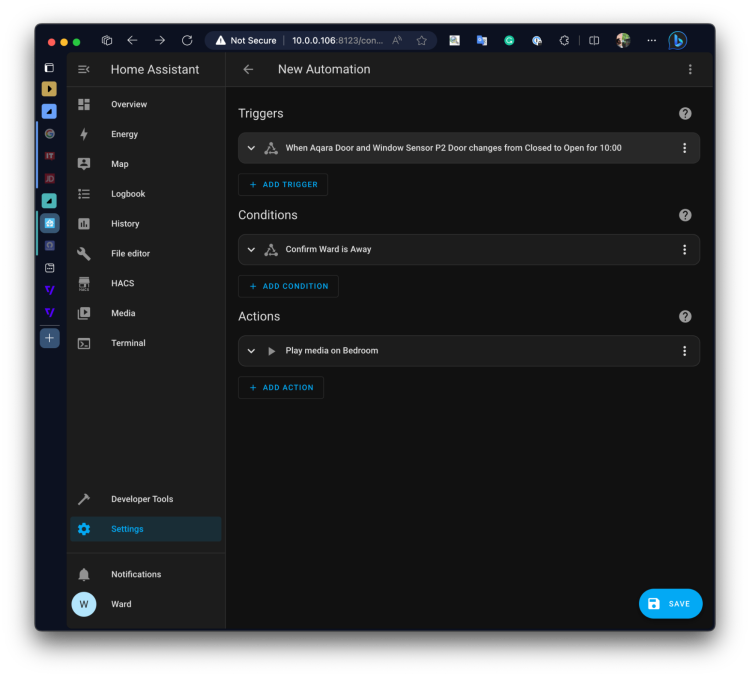 When I'm away, the sensor doubles as a security device, sending notifications whenever a breach is detected.
Moreover, if you have devices in various ecosystems, you can add the sensor to each of them and configure separate automations for different scenarios. This feature is especially valuable considering that certain native platforms might have limitations in terms of automation capabilities. With the cross-platform capability of the Aqara Door and Window Sensor P2, you can bridge the gap and enjoy more versatile and powerful automation possibilities.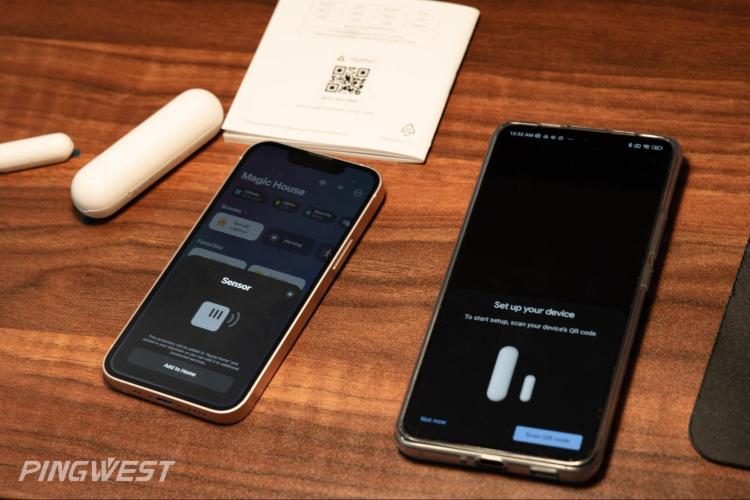 During testing, the sensor's response speed was impressively fast. Its status updated almost instantly in the app, seamlessly triggering the configured automations.
Furthermore, Aqara asserts that the sensor will last five years thanks to a substantial 1,400 mAh battery and the efficiency of Thread technology. This duration represents a three-year increase compared to the Zigbee sensor currently available in overseas markets.
Throughout my review period, the battery life remained at 100%, and Aqara provides a helpful guide for battery replacement if the need arises.
As Aqara's first Matter sensor, I would say it hit the mark and functions exceptionally well across different platforms. The sensor not only boasts swift response times but also features a sleek design, complemented by a prolonged battery life. If you or your family members use diverse platforms or require more than just basic stability and connected device capacity, the new Matter-over-Thread sensor is worth considering.
However, there is still room for improvement in Matter's overall performance, which will require collaboration from platforms like Apple and Google as well as CAS, the organization behind Matter. For example, Apple does not generate a QR Code when you try to pair the sensor with other platforms, which is inconvenient, and Google Home setup failures were a recurring issue during my testing.
Additionally, the lack of support from Aqara Home is disappointing since the company has yet to release a gateway with a TBR. Nonetheless, Aqara has plans to launch Hub M3 later this year, which will have the capability of connecting Matter and Thread devices. If you heavily rely on Aqara Home, you might want to consider getting the sensor after the release of the Hub M3.
The Door and Window Sensor P2 is available on Aqara's Amazon brand stores in North America and Europe, as well as selected Aqara retailers worldwide, with a price tag of $29.99.