Xiaomi, the Chinese smartphone giant, has recently unveiled its latest image flagship, the Xiaomi 13 Ultra, a phone that boosts top-tier camera specs. Priced at 5,999 RMB ($867.38), the device is now officially released and available for purchase in the Chinese mainland.
Xiaomi continues to solidify its reputation for outstanding camera capabilities with the introduction of the Xiaomi 13 Ultra. Equipped with a top-sized sensor and a quadruple camera setup in collaboration with the legendary Leica. This latest release is the second top-tier offering from Xiaomi, following on from the impressive Xiaomi 12S Ultra, and is expected to be a game-changer in the smartphone photography world.
I enjoyed using the phone as my primary device for two weeks, taking photos, and managing my daily activities. The phone's camera system proved to be a delightful experience, providing instant and consistent results. The photography experience was particularly enjoyable, thanks to the high-quality output that showcased realistic tones that are sure to impress.
I found myself taking more photos than usual simply because I enjoyed having complete control in pro mode.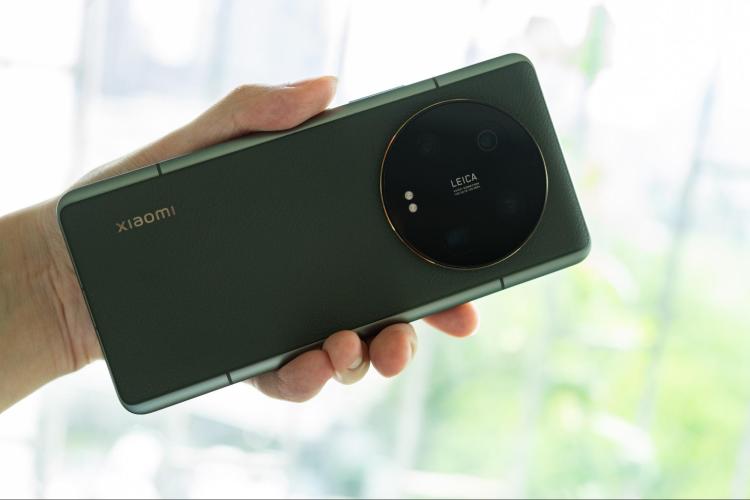 While the Xiaomi 13 Ultra boasts an array of impressive features, it is not without its limitations, as is often the case with its rivals. Users may experience occasional glitches in the background blur functionality, there is also room for potential refinement in the image quality of telephoto shots.
However, the impressive capabilities of the camera on the Xiaomi 13 Ultra more than compensate for these minor drawbacks. This makes the device an excellent option not only for photography enthusiasts but also for individuals seeking to explore and capture beauty while sharing meaningful stories through their photographs.
TL; DR:
Fors:
Ultra sharp and clear image quality
Vibrant and realistic color tone
Clear image in lowlights
Adjustable mechanical aperture
Moderate quality for ultra-telephotos
Raw and full-pixel format options
Optional support to mount filters
Againsts:
Occasional failure in algorithms
Spec Rewind
Let's commence by examining the core specifications of the Xiaomi 13 Ultra. The phone measures 163.2 x 74.6 x 9.1mm and has a weight of 227g.
The device features a 6.73-inch AMOLED display. Under the hood, the Xiaomi 13 Ultra boasts an eight-core Snapdragon 8 Gen 2 processor and up to 16 GB of memory.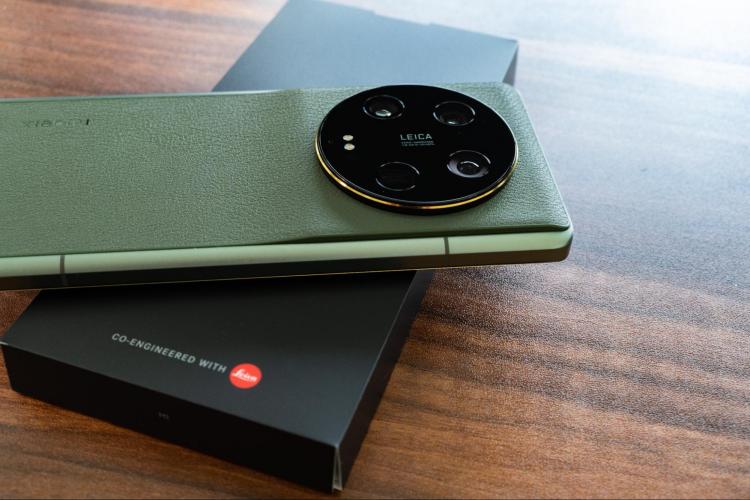 The phone has four 50-MP rear cameras. The 23-mm main one has a 1-inch sensor with two steps of aperture – F 1.9 and F 4.0, with AF and OIS support. The other three cover 12 mm to 120 mm.
For videos, it can film at 8K at 24 FPS, 4K at 60 FPS, or 1080p at 1,920 FPS at most.
It supports capturing pictures in RAW formats, allowing users to preserve a maximum amount of information in their photographs.
In the subsequent sections of this review, the majority of tests have been conducted using RAW and pro modes.
Main Camera - A Sharp Beast
The main camera served as my go-to for capturing various scenes, as it proved to be exceptionally reliable and versatile. Throughout my usage and extensive testing, the camera demonstrated near-flawless performance.
Sharpness, distortion, vignetting, and aberration - these are pivotal considerations when assessing image quality. It is evident that the primary rear camera excels in all these aspects, showcasing a remarkable performance. Credit is due to the skilled camera engineers for delivering a product that is nearly flawless in its execution.
I was glad to see adjustable apertures in this phone, which allow users to snap even better photos when ample light is present.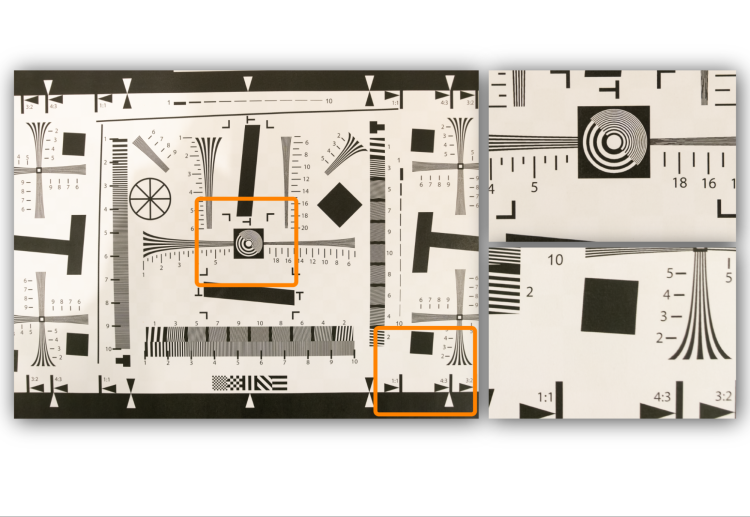 It produced razor-sharp center imagery at F1.9. However, it is worth noting that the sharpness slightly diminishes towards the edges. Fortunately, shooting at F4.0 yields drastic improvements in edge quality, addressing this concern.
When capturing pure white images, the lens exhibited no signs of vignetting in the corners at both apertures. Additionally, Xiaomi effectively managed aberration issues, as there was no apparent presence of red or green hues in high-contrast areas. This attention to detail further solidifies the camera's performance.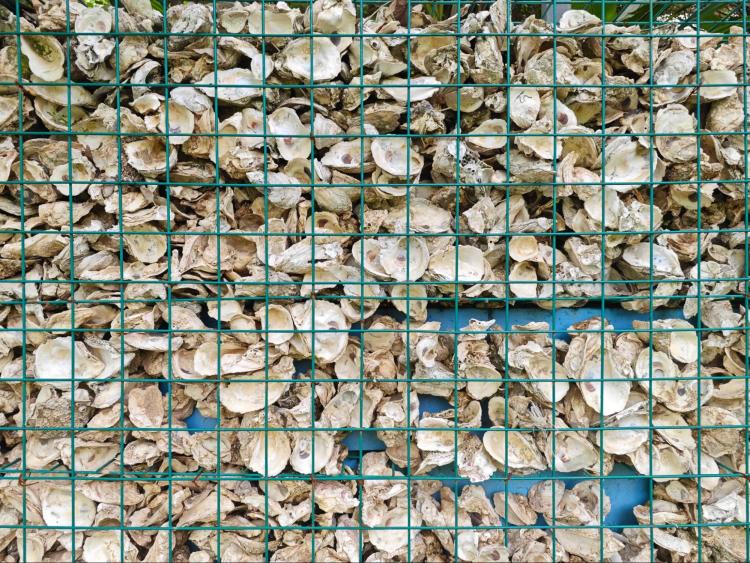 The grip of high-quality performance in specs ensures a gratifying experience. I found great satisfaction in capturing photos that were rich in natural details, devoid of any notable distortion.
Wide Range Of Focal Length
One of its standout features is its remarkable focal length range, encompassing an impressive wide-angle coverage from 12mm to 120mm. This expansive range eliminates the need for digital cropping, allowing photographers to capture breathtaking shots and explore various perspectives with ease.
The following series demonstrated the wide range – the tiny boat in the ultra-wide view remained distinctly visible in the 120mm camera.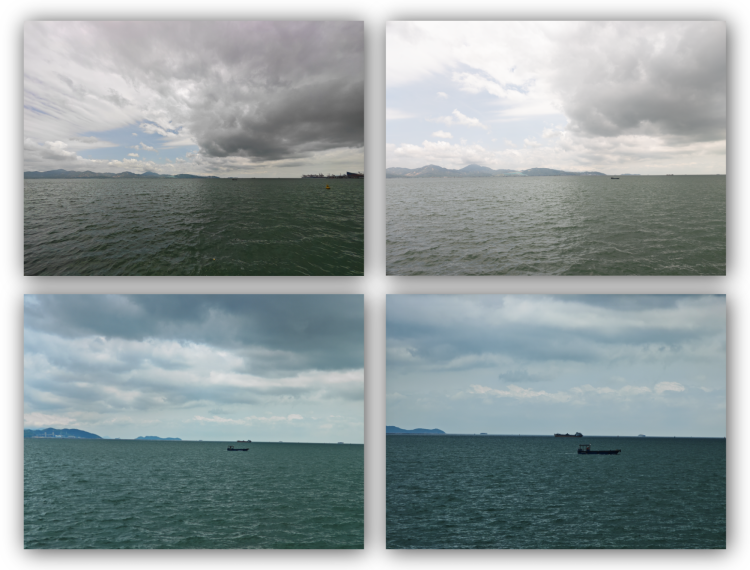 The Xiaomi 13 Ultra's wide and ultra-wide cameras proved to be highly convenient when capturing specific types of photos, such as landscapes and architecture. The 12mm lens excels in providing expansive views without noticeable lens distortion, which often plagues wider focal lengths.
Furthermore, the telephoto cameras offer added versatility by allowing users to focus on specific objects with precision.
I was particularly impressed by the seamless transition between the different cameras, which enhanced the overall user experience, ensuring quick and smooth switching.
While the image quality from the secondary cameras was decent and suitable for sharing on social media platforms, in my opinion it may fall short when it comes to more demanding requirements such as large prints or viewing on larger screens.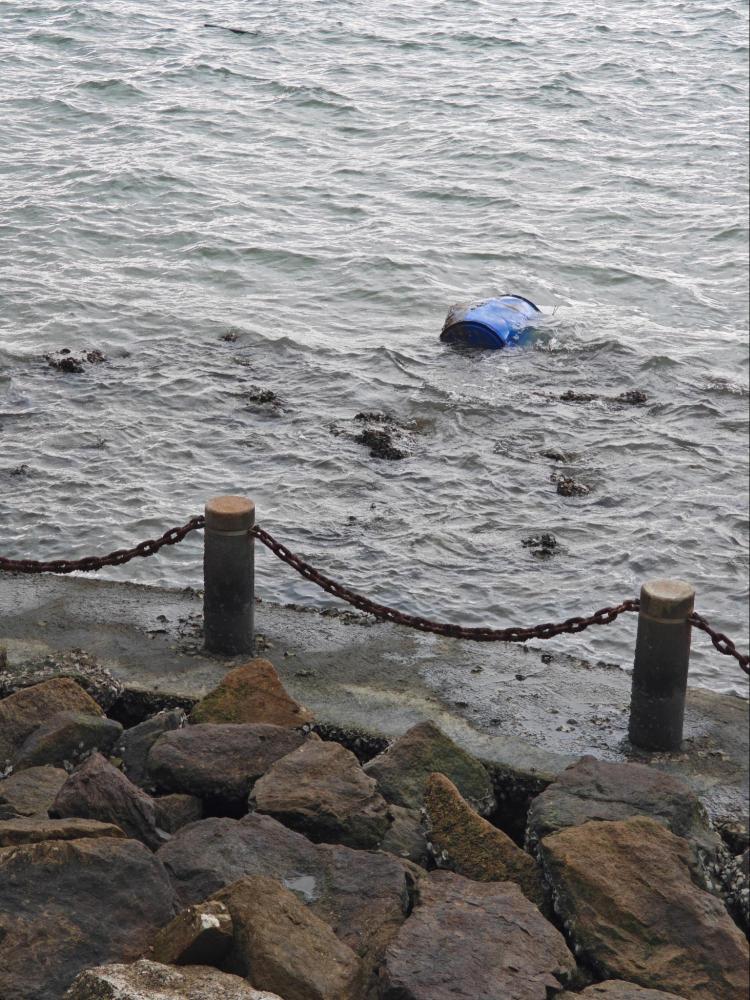 Upon closer inspection, I noticed slight degradation in image quality, characterized by smearing and loss of detail, when examining photos captured with the telephoto lenses.
The absence of a classic 50mm camera is also a pity. This creates a noticeable gap between the 23mm wide-angle and the 75mm mid-long focal length. For photographers who prefer framing their shots at the 50mm focal length, this limitation may necessitate cropping to achieve the desired composition and outcome.
Leica Profiles And Raw For Darkroom
A major attraction of Xiaomi's high-end series is the inclusion of Leica profiles. In my previous review of their 12S Pro, released last year, Xiaomi showcased impressive color tones. With their latest offering, they have further refined the color reproduction.
Xiaomi has introduced two Lecia profiles: Leica Authentic and Leica Vibrant. The Authentic profile aims to restore the original color, while the latter adds a subtle shimmer, enhancing the visual appeal of the photos. Personally, I prefer the Leica Vibrant profile, as it delivers vivid and captivating color tones without overwhelming the overall image.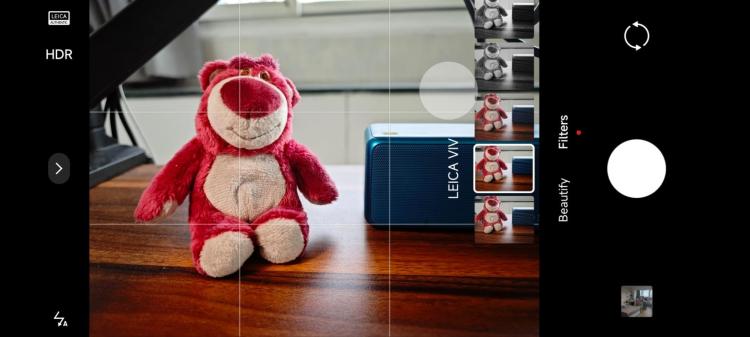 There is also a range of monochromatic profiles, allowing users to create an antique or film-like aesthetic in their photos.
For photography enthusiasts, the phone provides a great avenue for creative expression through its high dynamic range (HDR) capabilities and support for RAW format.
The wider dynamic range ensures that rich details are preserved in both shadows and highlights, offering impressive HDR effects in a single shot. It also provides flexibility for post-production editing and digital darkroom adjustments.
In Pro mode, the Xiaomi 13 Ultra also supports saving photos in RAW format (.dng), which preserves almost all the information captured by the sensor. However, it is worth noting that only the primary camera supports saving RAW photos in the full 50 MP resolution.
During my testing, I imported the photos into Adobe Lightroom, a popular software for managing and processing photographic work. I found the editing process to be seamless, without encountering issues such as inconsistent color transitions or overexposure.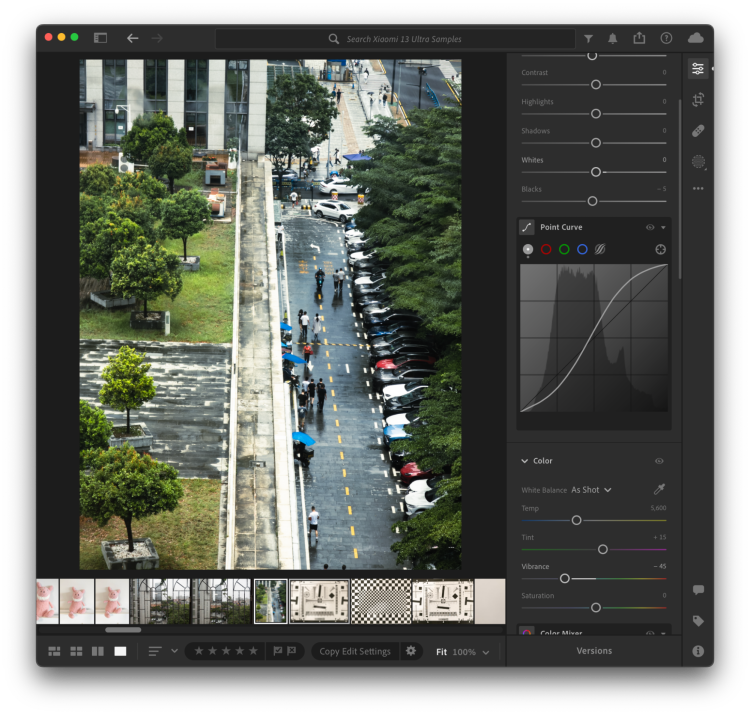 It is worth mentioning that as of the time of writing, lens profiles designed for the Xiaomi 13 Ultra are not yet available in the software.
The sample image was taken using the super-telephoto camera in RAW format. However, the initial image appeared somewhat dull and lacked vibrancy. To enhance its visual impact, I applied an S-shaped curve to increase the contrast. Additionally, I adjusted the color balance to accentuate the yellow and blue tones, while reducing the overall saturation to achieve a cinematic aesthetic.
The entire process was enjoyable, and the initial quality of the material made it feasible to achieve a satisfactory result.
Other Highlights And Complaints
Moving on to other notable features, the Xiaomi 13 Ultra offers a user-friendly camera app, stunning video stabilization, and low light performance.
The camera app is powerful and easy to use, with a clean interface. Major modes are listed within easy reach on the tab when holding the phone. Additional detailed features can be accessed via a menu, which can be accessed by a slide-down gesture on the screen.
Xiaomi has also added a virtual dot in place of the shutter button on the screen for a better user experience.
In terms of video capabilities, the phone is capable of recording in 8K resolution at 24 FPS, albeit for a limited duration. While 4K and 1080p at 60 FPS are more commonly used settings, the phone's video stabilization performance is quite impressive, with two steps available to adjust the strength of stabilization. I was pleasantly surprised by its effectiveness while walking with the phone.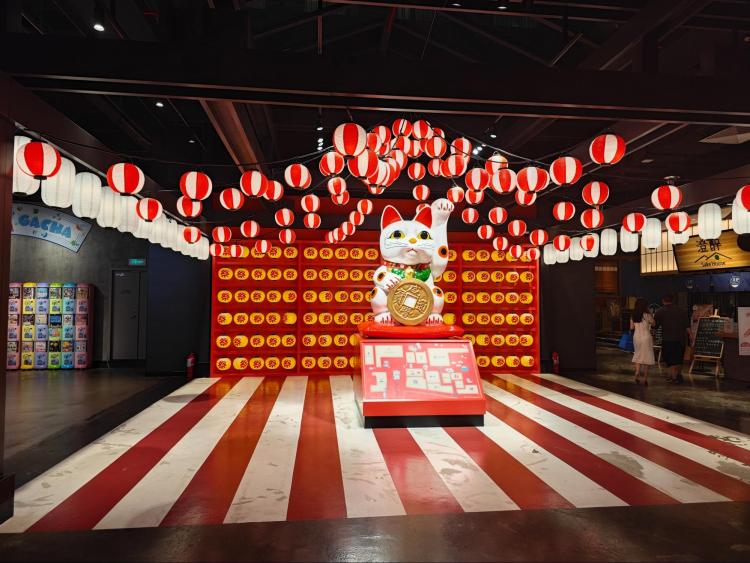 Xiaomi 13 Ultra also has commendable low light performance, allowing for high-quality and clear photos with minimal delay. The captured samples demonstrate minimal noise, showcasing a well balanced representation of highlights and shadows.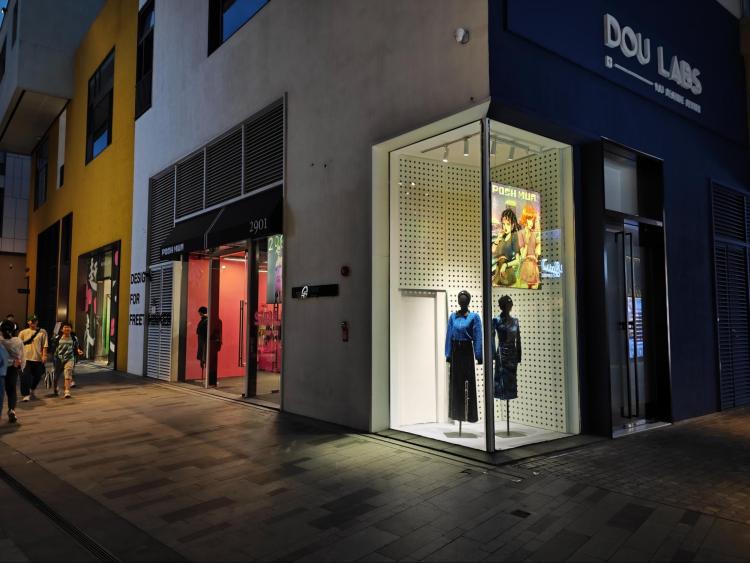 Another noteworthy feature of the Xiaomi 13 Ultra is the inclusion of a fill light and beautification option for the front camera. When using the front camera, a small pop-up appears, allowing you to utilize the screen as a "ring light" to enhance your facial lighting during video calls.
However, there are a few minor concerns regarding the camera performance. Firstly, the background blur algorithm occasionally struggles to maintain accurate depth separation between objects or the subject itself, resulting in unnatural blurring, particularly in complex scenarios involving plants or glass cups.
Additionally, the metering system may lead to underexposed photos, and there may be slight variations in color tone between different lenses or framing, as exemplified in the sample photos showcased in the focal length section.
Epilogue
Undoubtedly, Xiaomi has created a brilliant flagship in the form of the Xiaomi 13 Ultra, offering sharpness, versatility, vibrancy, and user-friendliness.
The Xiaomi 13 Ultra is an attractive option for those with high demand for top-tier camera systems. With its quad-camera setup, extensive focal length range, and high-resolution sensors, it effortlessly handles a wide range of photography scenarios. The primary camera produces decent results, even in challenging low light conditions.
The inclusion of Leica profiles or presets with an effective means to optimize and enhance their photos, achieving both vivid and natural-looking results.
While there are some areas for improvement, such as the depth field algorithms and light metering, these minor drawbacks do not significantly impact the overall user experience.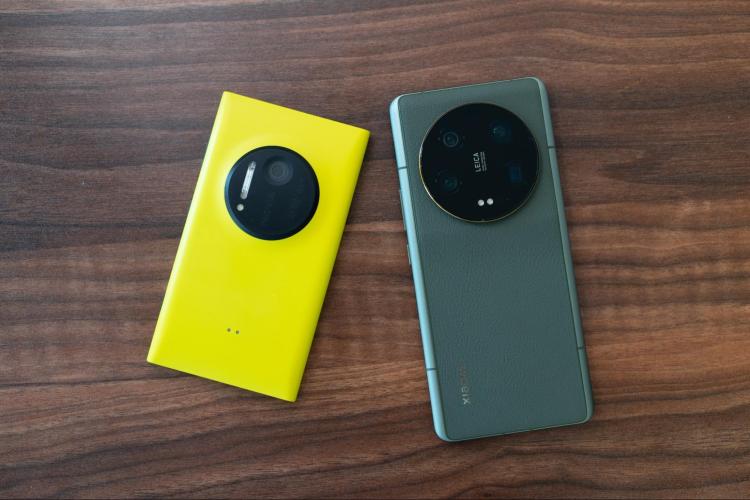 Xiaomi's newly introduced camera grip kit bears a striking resemblance to the iconic Nokia Lumia 1020, a smartphone that made waves nearly a decade ago. The Lumia 1020 was revolutionary in its attempt to use a high-resolution sensor and lens module developed in collaboration with Zeiss. Notably, both feature a prominent and rounded camera module along with "pro" specs, all offered at a same price point.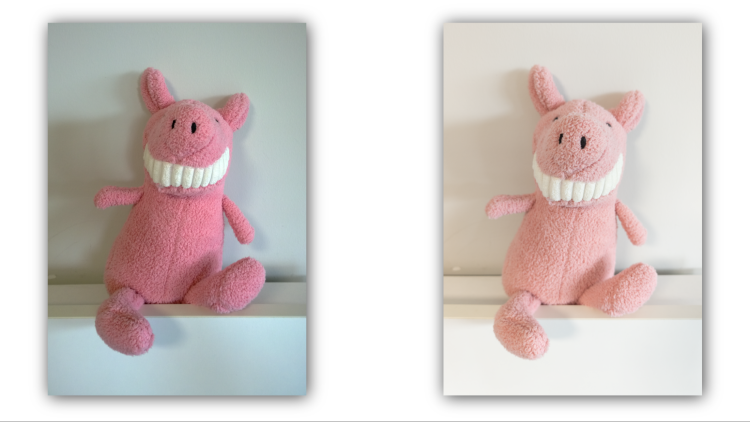 During my comparison shots, I was astounded by the remarkable capabilities of the Lumia in capturing expansive details under daylight conditions. However, limitations such as processor capacity hinder its ability to fully harness the potential of the sensor. In low light scenarios, the Lumia falls noticeably behind Xiaomi, which demonstrates superior performance.

It serves as a poignant reminder of the significant advancements made in the realm of image flagships over the past decade and offers a glimpse into the possibilities that lie ahead in the future.