OYO Rooms, commonly known as OYO, is India's largest budget hotel chain company operating 12,000 hotels across 337 cities in Asia. Founded in 2013, OYO started its aggressive expansion into China, which has since become its second largest market.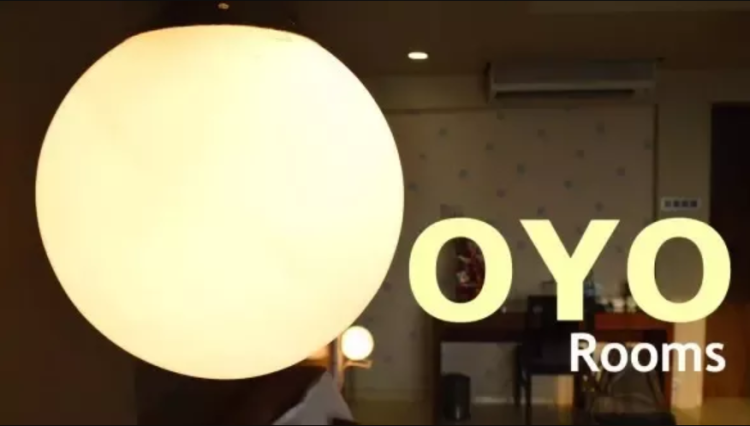 According to OYO's official data from November 2017 to October 30th 2018, in just one year since the entry, it now operates over 6700 hotels in 292 cities across the country, managing more than 310,000 guest rooms.
With this performance OYO has since become one of the fastest expanding budget hotel chains in China, surpassing many local Chinese hotel chains including the two major ones, 7 Days Inn and Home Inn. After years of business, these two now operates less hotels than what OYO does within only one year's time.
OYO's war chest definitely helped. In fact, it is one of the fastest growing Asian startups in terms of funding in recent years. In September 2018, the company raised 1 billion US dollars in E-round led by the SoftBank Vision Fund. In the following month, SE Asian company Grab contributed 100 million dollars. This figure was doubled in February 2019, when the Chinese ride share company DIDI Chuxing and SoftBank Vision Fund invested another $100 million in OYO's latest fundraising round, allowing the hotel franchise to make the unicorn status. As of today, OYO has raised $1.65 billion with a $5 billion valuation.
An investigation by PingWest has found out that beneath OYO's rapid expansion in China, the company's Chinese branch and its branded network of hotels are dragged into a game with no clear rules and laws, each going rogue to get their own fair share.
All about expansion
OYO is a hotel aggregator that partners with independent budget hotels in the middle and low-end markets, this includes zero to 2-star hotels and privately owned guesthouses. OYO "standardize" these hotels by providing interior and exterior refurbishments, rebranded signs, room amenities, guest info system upgrades, management training and more. In return, OYO asks for a 3%-8% commission from the hotels, whether or not guests came from its own apps, other 3rd party online services, or walked in themselves.
Zhu Xiaoping owns a small hotel with 37 guest rooms in China's Liaoning Province, charging guests $12 to $25 per night. Before starting a one-year partnership with OYO in June 2018, he did his own calculation and estimated that OYO will need to spend $4,500 on his hotel to have everything properly set up.
This got him excited. According to his calculation, say a 30-room $15/night hotel is fully booked every night for throughout the year, and OYO charges 3% commission. The company is going to make $4927 off of this hotel.
This is a wildly impossible scenario, considering the annual occupancy for a typical Chinese budget hotel could be anywhere around 55% to 80%, but never 100%.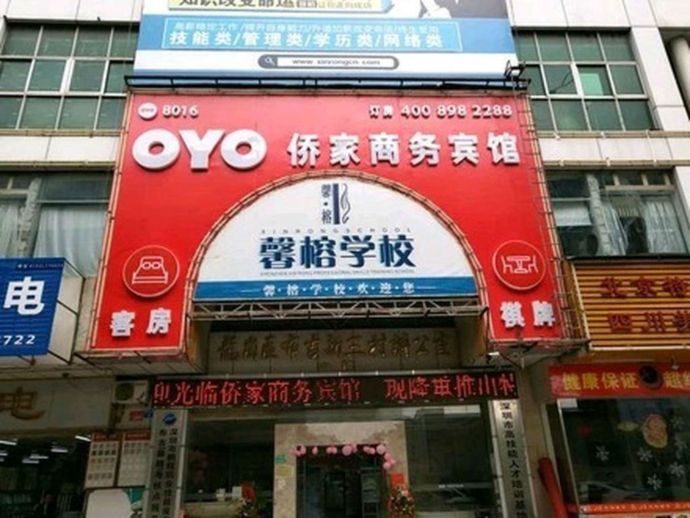 This would result in that OYO may never profit meaningfully. But one the other side, Zhu and many owners like him would be able to have their hotel's info online and reach more potential customers. That's OYO's core value proposition in Zhu's eyes.
"OYO employee's performance largely depends on how many new guest rooms can be signed", said Guo guolin, a former cities operational manager at OYO.
According to Guo, OYO has a couple of sets of business targets including number of signed new rooms, average occupancy and number of member registrations. However, the first one being the core among all, would directly effect on employee's performance and salary.
In the beginning of 2019, OYO set out to sign 2 million new rooms, but lowered the number to 1.4 million in the end of January due to overestimation.
Guo and Jiang Honghao, another former cities operational manager at OYO, both told PingWest that the goal was almost limitless and impossible. To achieve the goal cost-effectively, they would need to focus on hotels with 30-plus rooms. Facing imminent challenges, they lowered the bar to accept sub-standard hotels, most of which already showing low potential to make a profit on due to hygiene issues and poor management. This inevitably leads to a significant quality drop of OYO's hotel network.
Going rogue
Generally, there's a budget of which OYO can invest to refurbish each hotel room, ranging from $120 to $240. When the actual work exceeds the budget, employees are allowed to apply for a "special fund" depending on the situation. The problem though, according to Guo, is that OYO employees have gone rogue and taken advantage of the policy by applying for excessive amount of money, sometimes doubled, when the work could have been done with half of the budget limit.
This kind of conduct is damaging to OYO, the hotel owners the company operates with, and could easily escalate to be recognized by Chinese authorities as a criminal offense. It was mostly carried out by two types of OYO employees: Business Development personnel whose job is to sigh up hotels, and TRM, short for treasury and risk management whom would oversee the renovation job. Working together, these two types of employees can secretly draw a personal commission out of the whole budget for themselves.
They are able to achieve this partly due to the company system which does not evaluate their performance on their ability to cut cost.
Acknowledging this problem, OYO established within the company an integrity & compliance department last November in order to conduct investigations internally, warn and potentially fine those who were found abusing the policy.
PingWest was shown internal emails showing that within three separate months this year, a total of 110 employees were punished, fined or fired from the company, ranging across many positions in multiple regions.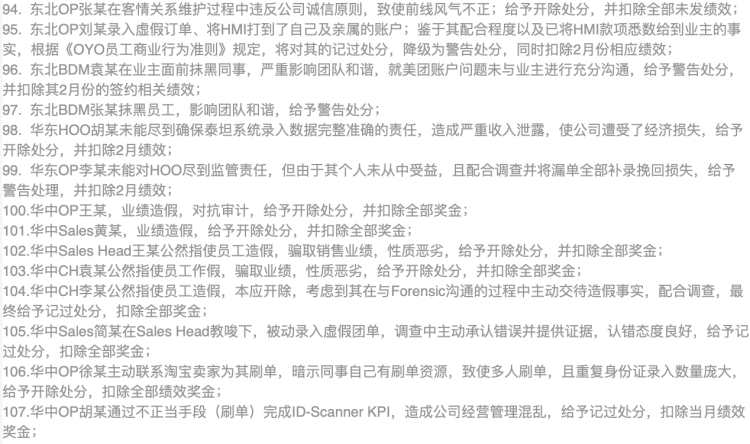 Earning and hurting
Despite being exposed to potential harm, franchisees still want to get in on the action.
Smaller hotel owners are eager to work with OYO mainly due to the fact that OYO does not charge an initial fee. It only charges minimum commissions and sells them guest room amenity items at prices below market value. Info of their hotels would also be listed on the OYO app, allowing them to reach more customers.
These material comforts came at a price. Around October last year, Meituan, one of China's leading local services company, delisted all OYO branded and related hotels from its own app, claiming that these hotels' names do not match their business licenses.
This has been devastating to the hotel owners, for the simple reason that orders coming from OYO's app are way less than what Meituan could bring them. Zhu's hotel was delisted from Meituan for 20 days. While the loss came out to be roughly one fifth of the hotel's usual business volume, he would still need to pay commission to OYO for his walk-in customers.
On the way to work one day, he saw another OYO branded hotel less than 160 feet away from his own. "I just don't feel like OYO really wants to help me and promote me. All it cares about is numbers."
Xu Jian, who owns a hotel in Hangzhou, tried to mitigate this issue by simply not giving order info to OYO's system anymore. Instead, he found out that online payments would be processed through OYO first, no matter which app platform did the order come from.
According to Zhu's own calculation, OYO has spent approximately $8000 on his hotel. The company has already severed the partnership with the hotel a few weeks ago, and Zhu estimates that this deal have yet to generate enough cashflow for OYO to worth its while.
Li Wei, OYO's CFO, does not care. After the company closed the biggest round last year, Li made the comment officially that OYO aims to add 1,000 hotels to its platform each month.
To accelerate this effort, he is ready to put in $600 million.
(To protect individual's identity and privacy, Guo guolin, Zhu xiaoping and Xu Jian are aliases. This report is based on Du Lili's original article, translated and edited by Gabriella Zhao and Du Chen)