Many residents of highly populated urban regions, such as Greater New York, have likely experienced this: being awoken at midnight by the sounds of garbage trucks collecting rubbish on the street, or attempting to go to sleep only to be awoken by the unpleasant noise.
When operating, heavy-duty vehicles powered by fossil fuels inevitably emit loud, rumbling noises. However, the situation would be different if trucks were electric.
Currently, a fleet of electric refuse trucks built by BYD is helping residents of Jersey City, also known as New York City's Sixth Borough, avoid being disturbed by the noise. (New York Metropolis is politically split into five boroughs, with certain sections of New Jersey considered the sixth borough owing to their proximity to the city.)
"Garbage trucks annoy me a lot because they often come at 1 or 2 am and keep rumbling for a while," said Jean, a Jersey City resident who lives on the eighth floor of an apartment building, "but in recent months, I no longer hear the sound of these electric garbage trucks." "They are ideal for our heavily crowded city since they are compact, suitable for narrow streets, and quiet," she noted.
In December 2021, BYD began delivering five electric-powered refuse trucks to Jersey City, marking New Jersey's first deployment of battery-electric garbage trucks and the largest deployment of electric garbage trucks in the US to date.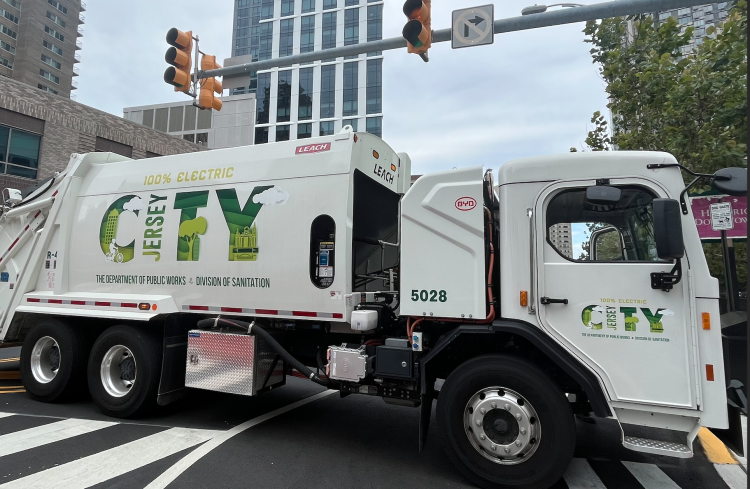 The fleet consists of two BYD 8R refuse trucks equipped with a 25 cubic yard compactor body and three BYD 6R models that come with a 10 cubic yard compactor body. The BYD 8R carries a 250 kWh battery pack and has a range of 600 pick-up plus 60 miles, while the BYD 6R has a 211 kWh battery pack and a range of 80 miles.
Based on a 60-mile, 5-day-a-week service route, a BYD refuse truck is expected to save more than $13,000 in annual operating expenses. According to the company, electric trucks have fewer moving parts than carbon-burning ones, making them easier to maintain and more cost-effective to operate.
Since refuse trucks have a stop-and-go nature and often operate on fixed routes, they are ideal candidates for electrification. BYD, China's largest automobile and premier battery manufacturer, recognized the opportunity and invested early in this niche market.
Back in 2017, BYD delivered the world's first all-electric, automated side loader refuse truck to Palo Alto, California. Seattle received its first all-electric garbage truck from BYD in May 2019. J&M Sanitation, a family-owned business serving Kuna, Idaho, deployed two BYD all-electric Class 8 garbage trucks in March 2021.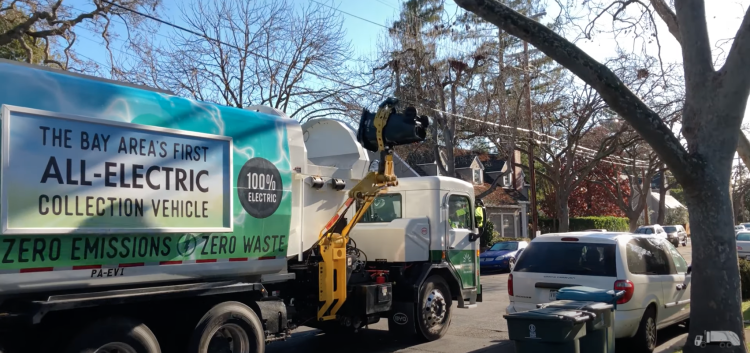 BYD, stands for "Build Your Dreams," has emerged as a market leader, as the US pushes for greater use of zero-emission technology by public entities.
Why is the company able to take a lead in the niche market?
Several years ago, it was thought that heavy-duty transportation would be impossible to fully electrify due to the high cost and limited power of batteries. However, as battery technology has advanced by leaps and bounds, more players are showing up on the track.
Now, heavy-duty electric trucks, ranging from delivery vans to semi-trailers, are being developed and sold by established manufacturers like Volvo, Ford, and Freightliner, and up-and-coming ones like Nikola, Tesla, and Rivian.
With experience in car manufacturing and expertise in battery technology, BYD stands out from the competition.
Founded by Chinese chemist Wang Chuanfu in 1995, BYD has grown from a company specializing in the production and sales of rechargeable batteries to four core areas: electronics, automobiles, new energy, and rail transit.
Before founding BYD, Wang, who received a Master of Science in Chemistry from the Beijing Non-Ferrous Research Institute, worked as a government researcher for several years.
Compared with other EV makers that rely heavily on suppliers for key components, BYD has a distinct business model where it doesn't source parts from specialized manufacturers. Instead, it manufactures its own chips and batteries as well as electric vehicles.
The company's expertise in battery manufacturing has accelerated its transition from a fossil fuel automaker to an EV manufacturer. Recently, the Shenzhen-based company dethroned Tesla as the world's largest EV manufacturer. It sold over 640,000 new energy passenger cars, which include all-electric and plug-in hybrid models, in the first half, a 300% increase over the same period last year, surpassing Tesla's 76,000 sales.
BYD's electric refuse trucks also use their own batteries for propulsion, as well as to power the hydraulic system for the body.
Previously, the company produced batteries mainly for its own products. Starting in 2021, the automaker has expanded the scale of its battery manufacturing business by supplying other companies, thereby further improving production efficiency.
The approach succeeded. In July, the company surpassed LG Energy Solution, moving up to second place on the global leaderboard for EV batteries. The year-to-date market share rankings were unchanged, with Contemporary Amperex Technology (CATL) on top with 34.7% of the market, followed by LG Energy at 14.2%, and BYD third with 12.6%.
When compared to CATL's energy solution, BYD's self-developed blade battery technology offers a safer battery and higher energy density at the battery pack level. This approach is seen as a breakthrough in the sector and is rapidly gaining support from more EV brands.
Recent sources indicate that Tesla will use BYD's "blade" battery for the Model Y in its Berlin Gigafactory. Reportedly, NIO and Xiaomi are also exploring utilizing BYD's battery solutions.
Notably, although BYD's bladed battery has unparalleled strengths, its R&D costs and packaging/housing costs are about 30% higher than those of CATL. As a result, its battery operating margin is lower than CATL and its South Korean competitors.
The Chinese company is forging closer ties with upstream producers as the growing demand for EVs leads to a shortage of lithium, a key material for batteries. In March, it agreed to invest up to 3 billion yuan in Chengxin Lithium Group, a supplier with projects in China's Sichuan Province as well as Argentina and Indonesia.
BYD has been able to circumvent some supply chain bottlenecks that have hampered other manufacturers due to its independence. Kelvin Lau, a Hong Kong-based analyst with Daiwa Capital Markets, stated that only BYD has had fairly constant sales growth over the last year, while others have been intermittently hampered by chip supply.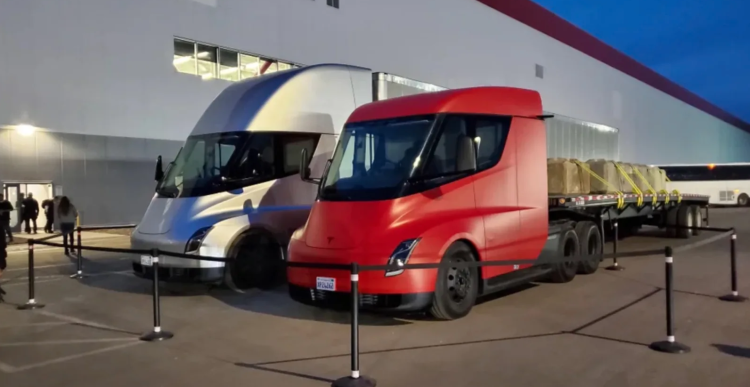 It may also explains why BYD electric trucks are now on the road while Tesla's Semi is still in development.
​​BYD wants to electrify everything in transportation
With affordable prices and reliable offerings, BYD has become a trusted name in the electric car industry at home. However, it is not nearly as well-known abroad as its Japanese and South Korean competitors.
The Chinese behemoth started global expansion much later than its Far East Asian peers and currently focuses more on the commercial vehicle sector, both of which keep it relatively unknown to the general public. Nevertheless, the firm has made significant investments over the years, allowing it to dominate the market for electric heavy-duty vehicles in obscurity.
In the US, the spearhead of the zero-emissions initiative, BYD made its first investment nearly a decade ago. It built a manufacturing facility in Lancaster, California, and has grown the company from 6 employees in 2013 to 1,000 in early 2020. Billed as the "largest electric bus factory" in North America, the plant also assembles electric garbage trucks.
Local climate legislation requiring cleaner public transportation has helped BYD's growth in the US, particularly in California, the company said.
In an interview with Yahoo Finance in early 2020, Stella Li, BYD Motors President, who leads North American operations, said the company has more than 50 customers in the US, half of which are repeat customers. "After trying them for 3 to 4 years, they've built confidence in the product. When they come back, instead of buying 3 or 4, they buy 20," said Li.
According to Li, public agencies account for 60% of BYD's customers in the US.
"​​BYD wants to electrify everything in transportation," Andy Swanton, the company's vice president of heavy-duty truck sales, said five years ago.
It is on track to fulfill its ambitious promise. As of February 2020, the company operated 423 electric buses in the US and counts Meta, Stanford University, and regional transit systems as some of its big-name clients.
In fall 2019, it received an order for 130 buses from the Los Angeles Department of Transportation, the largest single order of battery-electric buses in the country's history. Port Newark in New Jersey is currently operating 10 BYD yard tractors, the largest deployment of zero-emission battery electric trucks in the eastern US.
Federal Transit Administration data from 2020 lists 1,369 zero-emission buses on US roads, a figure which includes battery-powered buses, trolleybuses, and those fitted with hydrogen cells. Of those, 205 were made by BYD, 338 by Proterra, and 598 by New Flyer.
In recent quarters, demand from non-public agency clients has also increased. Freight technology startup Einride has placed the largest order for electric trucks in the US. Beginning in February, 200 Class 8 BYD 8TT battery-electric day cab trucks will be deployed throughout the next 12 months. All vehicles will be assembled in Lancaster, according to the company.
The Shenzhen-based automaker is caught up in the China-US rivalry, but that won't stop it from going global
As the rivalry between China and the US over technology and the economy continues to heat up, BYD, a pioneer in electrification, has been targeted by the US government.
In December, a bill pushed by the Biden administration that aimed at barring Chinese manufacturers from participating in the federal electric bus funding program went into effect. The proposal will affect sales of BYD's electric buses, as federal incentives are a major driver of electric mobility adoption.
Transport experts warned that taking out BYD in the electric bus sector, even with other rivals expected to ramp up production, means the process of electrifying the country's bus fleet could be slowed, jeopardizing a key part of the president's climate agenda.
BYD's American counterparts, which include Proterra, New Flyer, and GILLIG, all lag behind BYD in current electric bus production capacity. Some local transit agencies also say leaving out BYD doesn't help them.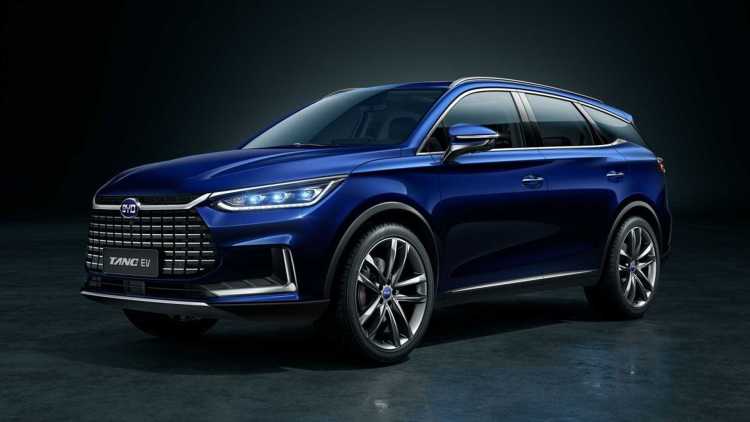 Despite challenges in the US market, the company's global expansion has continued unabated. Last August in Norway, BYD introduced the Tang, the company's first battery-powered SUV for the European market. The model will be priced at NOK 599,900 (EUR 58,181/USD 70,077), with a 86.4 kWh battery for up to 505 km (314 miles) of NEDC range.
In July of this year, it was revealed that three EV models would be released in Japan beginning in 2023. According to local media, the manufacturer intends to build an EV production facility in Thailand.
With a market capitalization of almost HK$650 billion ($82.80 billion), BYD is the third most valuable automaker in the world, behind Tesla and Toyota. Following the news that Warren Buffett trimmed his stake in the company twice in one week, Hong Kong-listed shares of BYD fell 5.9% on Monday.
Bloomberg reports that BYD's narrow profit margins — less than 2% of revenue in 2021 compared to over 10% for Tesla — may have contributed to the renowned billionaire's departure.
Photo by Marcin Jozwiak on Unsplash