India plans to push Chinese smartphone makers out of its lower-end smartphone market by banning them from selling devices priced below 12,000 rupees ($150), Bloomberg reported on Monday.
The report, citing people familiar with the matter, said the move comes amid concerns that "high-volume brands like Realme will undercut local manufacturers." Realme was a sub-brand of Oppo before spinning off as a standalone brand in 2018.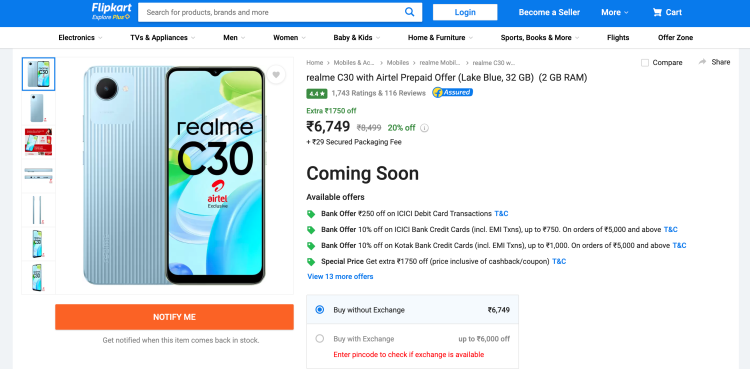 Being excluded from the South Asian nation's entry-level market will hurt Chinese smartphone makers such as Xiaomi, vivo, and Oppo, which have increasingly relied on India to drive growth in recent years.
According to industry tracker Counterpoint, smartphones under $150 accounted for one-third of sales in India in the quarter ending June 2022, with Chinese firms accounting for 80% of those shipments.
Homegrown companies like Micromax and Lava may gain from the shift, but they normally cannot compete with Chinese smartphones in terms of functionality at the same price range.
Chinese smartphone manufacturers have long been on the radar of Indian authorities. On July 5, the Indian government raided more than 40 offices of Vivo, alleging the company was implicated in money laundering.
Previously, in December 2021, the Indian tax department raided Xiaomi and Oppo, accusing the two Chinese smartphone makers of violating laws on non-disclosure of related party transactions.
India, the most populous among the emerging economies, has a long history of protectionism. The country has always looked forward to attracting foreign investment to boost domestic manufacturing. To do this, India has erected trade obstacles, such as increased tariffs, against international rivals. Historically, Western multinational corporations were targeted, now China is seen as an increasing threat.
Meanwhile, as geopolitical risks rise, Chinese companies is facing increasing challenges in India. In the past year, citing national security concerns, India banned hundreds of Chinese apps, including ByteDance's TikTok, Tencent's WeChat, and Alibaba's UC Browser.
In private, the government continues to ask Chinese executives to build local supply chains, distribution networks, and export from India, suggesting New Delhi still very much wants their investment, the people said.