As Southeast Asia moves towards electrification, Chinese EV makers have become a driving force and are poised to change the landscape of the auto industry.
Since Japanese automakers, who have long dominated Southeast Asia with market shares exceeding 80% in some countries, are accustomed to concentrating on the development of hybrid and plug-in hybrid models, the door is open for Chinese manufacturers of pure electric vehicles to capture a substantial portion of the market.
Southeast Asia is currently one of China's main export destinations for new energy vehicles. Cui Dongshu, secretary-general of the China Passenger Car Association (CPCA), stated last week, using customs data, that China shipped 362,200 new energy cars in the first half of the year, more than doubling from the same period last year. Southeast Asia sales totaled 58,400 units, representing 16%, second only to Western Europe's 122,700 units.
Thailand and Indonesia, the two major auto manufacturing hubs in Southeast Asia, are essential for EV brands to gain access to this expanding market. Chinese automakers have therefore established distribution networks and even production lines in these countries. In 2021, Thailand produced 1.7 million vehicles, followed by Indonesia with 887,202 vehicles.
In July 2017, Wuling's facility in Cikarang, Indonesia began operations. With an investment of $700 million, it is Wuling's first foreign manufacturing site and China's largest automotive venture in Indonesia. Wuling produces China's most popular EV, the Wuling Hongguang MINI EV.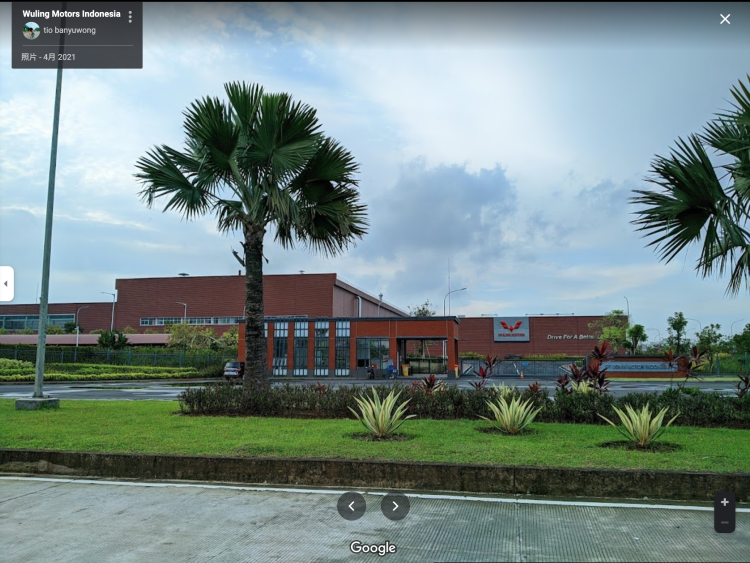 Recently, the Chinese company launched its latest electric model, the Wuling Air Electric Vehicle, in Indonesia. Equipped with the locally developed Global Small Electric Vehicle (GSEV) platform, the Air EV will be Wuling's first model outside of China and has been selected as the official vehicle partner for the G20 summit in Indonesia in November 2022.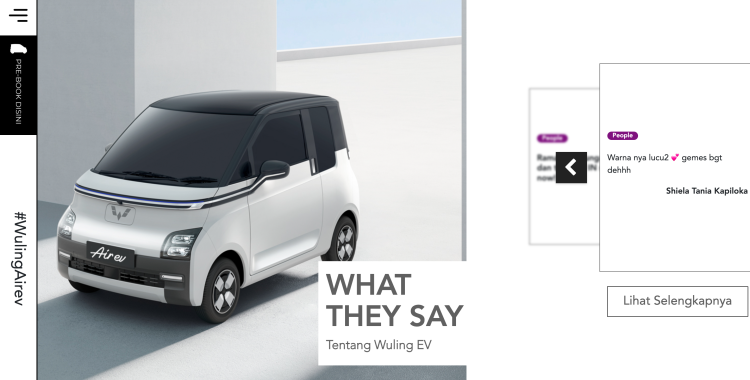 The new mini EV is scheduled to start rolling off its assembly lines in Indonesia by the end of this year. To better serve Indonesian consumers, the company established 115 dealer networks throughout the country, as well as online services through the My Wuling+ application.
With more affordable prices and respectable performance, Chinese automakers are fast gaining in popularity. From January to June this year, Wuling sold 10,973 vehicles and had a 2.8% share of the Indonesian car market, making it the 7th most popular car brand in the country, Indonesian business media KONTAN reports. Even while DFSK's sales are steady, they are not as strong as Wuling's.
But sales of EVs in the market are still very low compared with gasoline-powered automobiles, with just 700 EVs sold in the country of 270 million people last year. Things will be different, as Indonesia, a country with a plentiful supply of laterite nickel ore used in lithium batteries, has been aggressively pushing for battery production and other EV-related businesses in recent years.
With a goal of 13 million electric motorcycles and 2.2 million EVs on the road by 2030, the country has committed to constructing over 30,000 charging and battery-changing facilities by then. In addition, Jakarta aims for 20 percent of all automobiles produced in the country to be electric vehicles by 2025 and is granting tax incentives to manufacturers to attract new investments.
Wuling is anticipated to spark the growth of the electric car sector in the nation because of the competitive pricing it offers. The Air EV, with a starting price of 250 million rupiah (USD16,755.25), will be the least costly EV in Indonesia, where the majority of models cost more than $35,000.
Indonesia eyes strengthening cooperation with China in EV-related areas. By 2024, CATL, China's biggest manufacturer of lithium-ion batteries, expects to have set up shop in Indonesia. Meanwhile, two of the world's most significant nickel processing factories, Vedawan Industrial Park and Morowali Industrial Park, are majority-owned by Chinese businesses and located in Indonesia.
Compared with Indonesia, which is still in its infancy and must be nurtured, Thailand is more receptive to EVs, while Chinese automakers have already made significant headway.
Great Wall Motor, headquartered in Hebei, has received orders for more than 4,700 Ora vehicles since they went on sale in Thailand in November, which is more than double the country's total EV sales in 2021. Ora is well-liked for its retro design, spacious interior, impressive drive range per single recharge, and affordable price.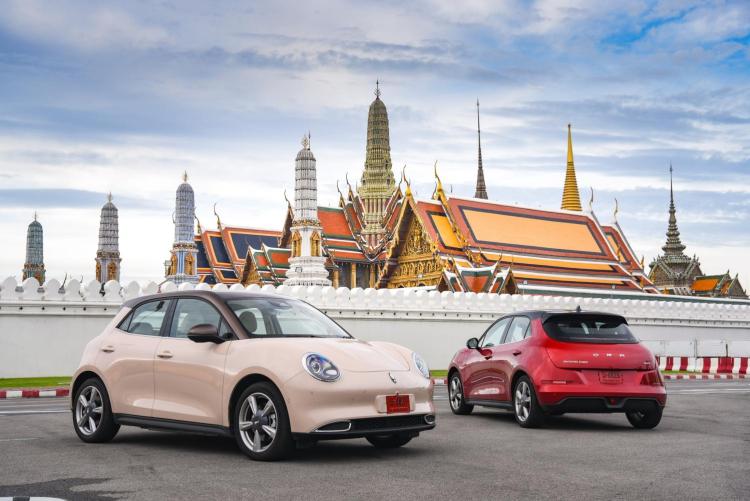 MG, which is owned by Shanghai Automotive Industry Corporation (SAIC), is another popular Chinese brand in Thailand. Analysts anticipate that SAIC, which sold over 4,500 EVs in the country in 2021, will see even greater growth in sales in 2022.
The Thai government offers customers a subsidy of up to 150,000 baht (USD4,010 per vehicle) in an effort to encourage demand for electric vehicles and strengthen the sector. In addition, to encourage automakers to produce locally, the government reduced the tax rate on electric vehicles from 8% to 2%. Thailand wants to produce 30% of its automobiles as electric vehicles by 2030. Great Wall plans to significantly lower prices by commencing Thai production as early as 2023.
In contrast to their European and Japanese competitors, Chinese brands are aggressively marketed in Thailand. According to the Kasikorn Research Center, the market share of Chinese EV manufacturers in Thailand is predicted to increase from 58% last year to roughly 80% this year.
According to a forecast from the Federation of Thai Industries, EV sales in Thailand more than quadrupled from 1,954 in 2021 to over 10,000 this year.
For car consumers in Southeast Asia, total cost of ownership (TCO) remains the number one concern for EV adoption, followed by prestige, technology, and environmental friendliness, McKinsey research suggests. Given that Europe- or Japan-made EVs (let alone Teslas) are out of the price range of most households in the emerging market, affordable Chinese EVs will play a big role in helping their government achieve goals for growing EV adoption.
By 2035, sales of EVs could surpass those of fossil fuel vehicles in Southeast Asia, the research said, adding that Japan could lose its dominant position as Chinese and South Korean firms have been actively involved in building infrastructure and boosting demand in the region.
Southeast Asia has the potential to become a manufacturing hub and a large and growing automotive consumer market, making it the most attractive developing market. The government's preferential policies will attract more local and international players, which will accelerate the development of the EV industry.
​​Electrek reported in May that Tesla had agreed to build a battery and EV factory in Indonesia, citing the country's head of investments. At least for the time being, Chinese automakers are one step ahead of Tesla and their Japanese competitors.
Photo by Renee Kennedy on Unsplash