Beijing (PingWest)—An Amazon Web Services (AWS) outage affected trading, withdrawal, and deposits on multiple cryptocurrency exchanges today, cryptobriefing.com reports.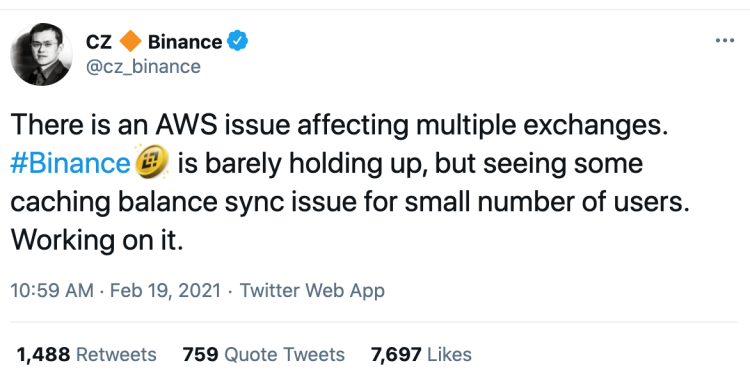 Binance CEO Changpeng Zhao drew attention to the problem on Twitter, noting that his exchange is "barely holding up" and that employees are working to resolve the issue.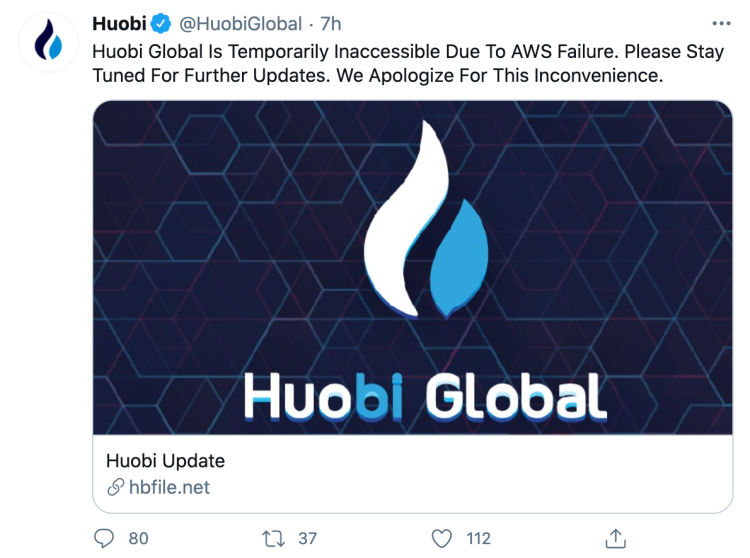 Huobi Global was also impacted by the AWS failure. It noted that "some users' login and trading are affected," but assured users that their account balances have not been affected.
Kucoin reported issues from the AWS failure as well, noting that deposits and withdrawals on the site have been delayed. Its trading services, however, have not been affected.
According to Amazon Web Services, issues began at 07:09 AM PST at Amazon Elastic Compute Cloud (Tokyo) when systems began to overheat. Those issues were largely resolved by 11:26 AM PST.