BEIJING (PingWest) — China's search giant Baidu Inc launched the Apollo Go Robotaxi service in Beijing to the public on Thursday, becoming the first company to allow people in China's capital to take robotaxis.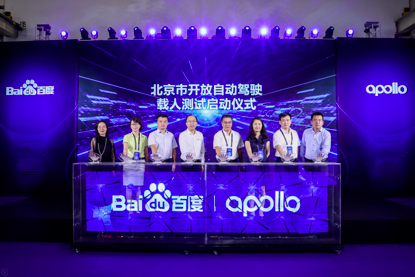 The launch event was held at Apollo Park, the world's largest autonomous driving and vehicle-to-everything (V2X) test base and one of the Apollo Go stations, located in the Beijing Economic-Technological Development Area.
Apollo Go will launch a fleet of 40 vehicles for manned autonomous driving tests covering 700 kilometers, with nearly 100 pick-up and drop-off stations covering residential and business areas in Yizhuang, Haidian, and Shunyi districts.
People in Beijing can experience the Apollo Go Robotaxi service after registering on Baidu Maps or the Apollo website. Before Beijing, Apollo Go has opened services to the public in Changsha, Hunan Province in April this year, and in Cangzhou, Hebei Province last months.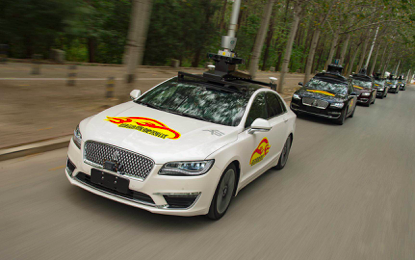 Zhenyu Li, Corporate Vice President of Baidu and General Manager of Intelligent Driving Group (IDG), said that "Baidu Apollo will continue pushing for the commercial application of autonomous driving. With our technology and platform advantages, we will contribute more to the development of autonomous driving and smart transportation in Beijing and support the city to become a world-leading AI innovation hub."
Baidu began its innovation in autonomous driving in 2013. In December 2019, Baidu Apollo claimed 40 of the first batch of manned autonomous driving test licenses issued by Beijing. After eight months of small-scale manned testing, the Baidu Apollo robotaxi fleet has completed road tests totaling 519,000 kilometers in Beijing and obtained permission to open up to the general public.