Chinese ride hailing giant Didi Chuxing announced on June 27 that its robotaxi service has officially launched in Shanghai and started picking up passengers beginning Saturday.
Passengers can now sign up through the company's main app and request on-demand rides operated by self-driving vehicles for free. These robotaxis will be available in designated areas that cover Shanghai's Automobile Exhibition Center, as well as subway stations and hotels in downtown Shanghai.
According to a video demonstration, upon beginning the ride, passengers will be required to close the doors properly, fasten their seatbelts, and use the Didi app to scan a QR code in the vehicle in order to authenticate their identities.
Although operating in highly autonomous mode, these robotaxis will be manned by safety drivers in case of emergencies. The company also set up a first-of-it-kind control center that monitors vehicles real time and provide assistance.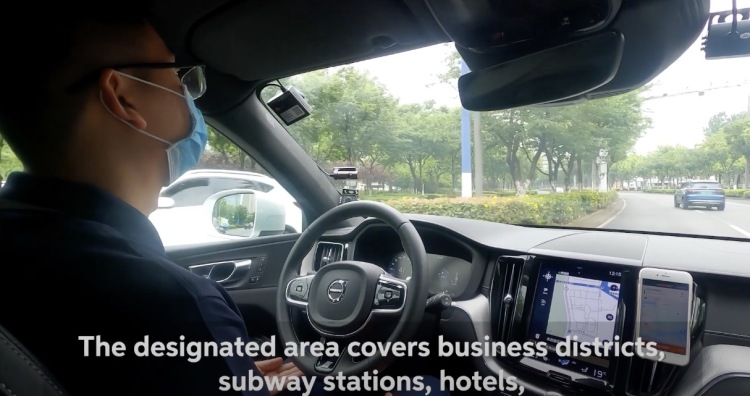 The company also has installed crucial hardwares, including cameras and Lidar equipments at major junctions within the designated areas, in order to collect data and help fleets of robotaxis better maneuver themselves and eliminated blind spots.
Didi launched its autonomous driving subsidiary in 2016, and spun off the unit led by Didi CTO Zhang Bo last year, allowing it to focus more on essential research as well as raise funds independently.
The spin-off now holds road test licenses across China and the United States. The main company was also the first to obtain a commercial service license for the robotaxi fleet in Shanghai.
Didi CEO Cheng Wei says the human interaction between drivers and passengers are still crucial to the company, even in future, adding that he believes that new career opportunities will emerge as the self driving industry chain expands.