BEIJING (PingWest) — Smartisan founder Luo Yonghao announced on Weibo that he will enter the e-commerce live-streaming field.
"I am not good at selling lipsticks, but I believe I will be a leading live-streamer selling many other kinds of items," his Weibo post read, adding that "At the very early stage my team prefers to sell innovative electronic products, culture and creative products, books, household items, daily goods and snacks."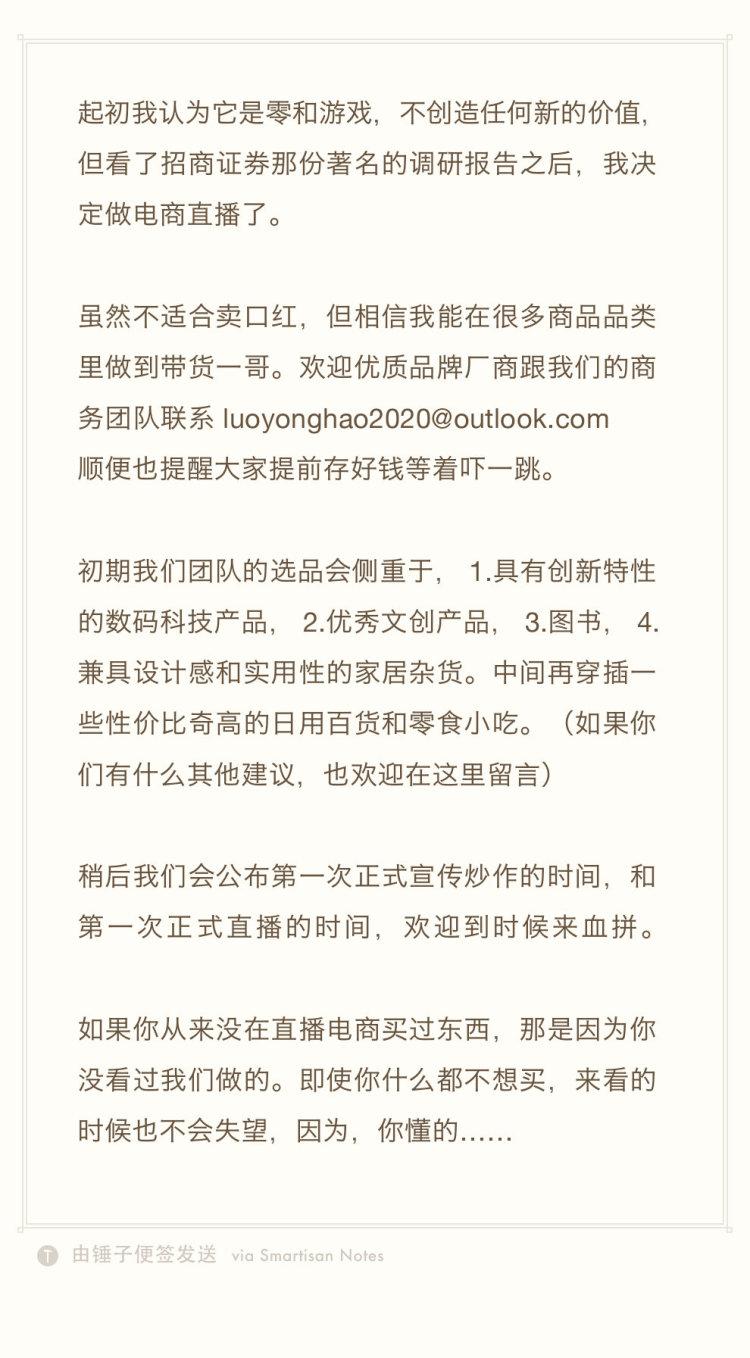 The famous Chinese entrepreneur and Internet celebrity said that the first advertising and his first live stream will be announced later.
Luo's Weibo post was at 4:17p.m. Thursday, Beijing time, but he said Thursday night at 10p.m in another Weibo post that his team had received thousands of commercial partnership requests. He also attached a cooperation request form at the end of the post.
Luo was landed on the Chinese credit blacklist in November 2019, since when he was restricted from high-value consumption and taking first-class trains, airplanes and other transportation tools. The bad situation was due to his smartisan's business crisis since the second half of 2018. The phone vender was in a RMB600 million (~$84.6 million) debt. But he had paid off half of his debt. "I will step up my efforts to pay the rest, even if I have to be a street-performer," he said.