With the first World Cup that being held in November, Chinese cross-border merchants are getting busier and busier. Alibaba's logistic arm, Cainiao Network yesterday announced the opening of the special maritime shipping route to help sellers in Yiwu and many other places to get their commodities shipped to the Middle East before the World Cup begins.
This maritime route would take 20 to 25 days to travel directly from the ports of Ningbo and Shanghai to the port of Hamad in Qatar. To cover the rest of the Middle East, Cainiao also provides a variety of route options.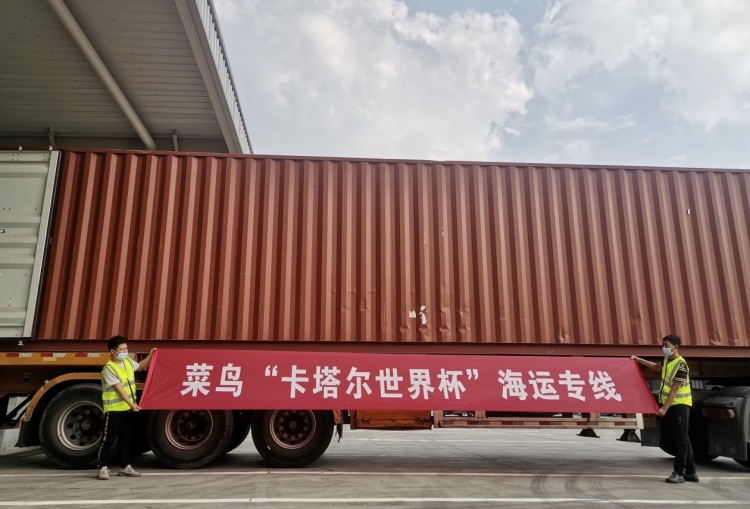 In addition, Cainiao also opens up green channel for small merchants to book containers 10 days in advance, also World Cup related products are eligible for special offers that will help small and medium-sized sellers save money on logistics.
Cainiao has been active in developing warehouse network in the Middle East. In Israel, Cainiao's distribution center is empowered with digital intelligence optimization technology. With that, each parcel will only need to pass through one distribution point before entering the final distribution channel, which is expected to result in a 25% improvement in end-to-end distribution time efficiency across the board.
Cainiao currently operates 6 digital logistics hubs, 10 worldwide distribution centers around the globe. With 245 charter flights every month, the Chinese logstics giant has radiated markets in Europe, Southeast Asia, South America, and the Middle East.