Xiangdao Chuxing, a ridehailing unit of China's state-owned SAIC Motor, has completed a fundraise of 1 billion yuan (USD147 million) in series B round for from investors including government-backed funds.
The investors include SAIC Capital, the corporate venture arm of Chinese state-owned SACI Motor, Beijing-based autonomous driving technology provider Momenta, Tianjing-based Gaoheng management consulting Limited.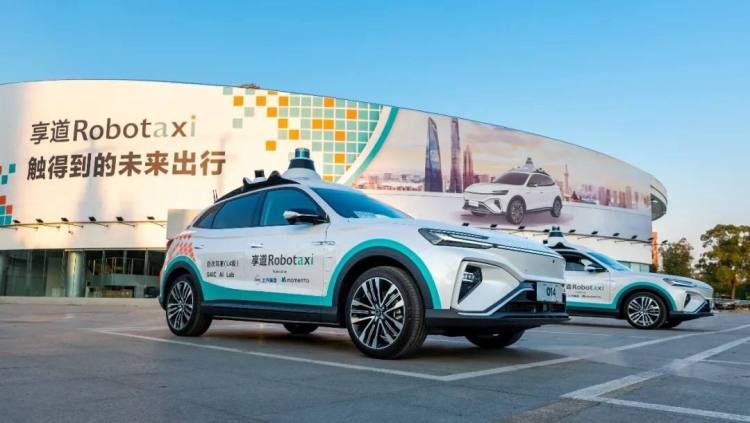 The latest financing helped Xiaongdao Chuxing to achieve unicorn status with a valuation of more than US$ 1 billion.
The fresh capital will be used to expand the fleet of SAIC motor for ride hailing service across triangle-shaped megalopolis generally comprising the Wu Chinese-speaking areas of Shanghai, southern Jiangsu and northern Zhejiang. Then the fleet will expand further into the rest of Chinese cities.
Xiangdao started offering robotaxi test rides to the public in a Shanghai district and then in Suzhou in December last year. The trial tested a fleet of 60 vehicles, all of which had a safety driver behind the wheel at all times.
Xiangdao's robotaxis are powered by Momenta's "Flywheel L4" and deep learning technology.
SAIC Motor, China's largest state-owned carmaker, has also enter China's burgeoning smart electric vehicle sector through a partnership agreement signed with Alibaba and Shanghai Pudong New Area Government, to form a new electric vehicle manufacturing company called Zhiji Motor.
Zhiji Motor is a joint venture co-owned by SAIC Motor with 54% stakes, Alibaba with 18% and Shanghai Pudong New Area Government with 18%, and others.