As the world enters the year 2022, WeChat Channels, a short video streaming platform by WeChat, hosted a live streaming event called "Light Chasing". With footage of sunrise in over 60 cities across the globe and a special cosmic sunrise shot by the Chinese Space Station, the scenery attracted over ten million viewers.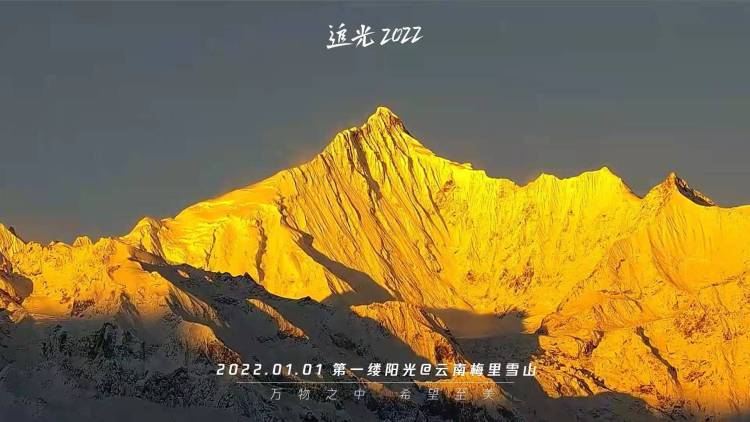 The literal cosmic scale of the live stream marks Tencent's ambition for WeChat Channels — to not only compete with the likes of Douyin and Kuaishou, but also become the future of WeChat.
The Westlife online concert reached over 27 million viewers, with a maximum of 1.5 million people online at the same time; over 14 million people watched the Mayday concert; Meng Wanzhou, CFO of Huawei, returning to China drew over 15 million views......For the past year, the two years old WeChat Channels have made some big moves. The daily active users of the WeChat Channel have reached 450 million, an 50% increase compared to the beginning of 2021.
The overlooked short video streaming platform was once only considered a complementary service to WeChat, as it lacked a point of difference compared to Douyin and Kuaishou. It was also a less popular choice for content makers, as it lacked a clear path to monetization. But that's all about to change.
In this year's WeChat Open Class, an annual conference hosted by WeChat often announcing big moves and plans for the future, it was announced that WeChat Channels will launch paid live streams, and invest a 5 billion "cold start" traffic package to help new content makers build their profile and achieve steady growth. They will also launch knowledge-based columns, covering multiple knowledge directions.
According to WeChat Channels, their plan is to "make 10 million original creators have traffic, and help 1 million quality creators to profit", as well as "support no less than 100,000 high-quality merchants, for every user that merchants attracted into their live stream, the platform will incentivize with at least one viewer to the merchant."
WeChat Channels offers a path for both knowledge-based content makers, entertainment-based livestream hosts and KOLs, and merchants who eye livestream shopping. The combination might benefit brands who heavily rely on their branding image and use fun content to appeal to young consumers the most.
Brands such as Pop Mart, a popular blind-box toys maker in China, Luckin Coffee, a beverage retailer which took over China's coffee market in several years, and HeyTea, a milk tea brand featuring cheese tea, have all started to emphasize their presence in WeChat Channel by launching live-streams. HeyTea even launched a series of tea party-themed live streams tailor-made for WeChat Channel, to not only sell products but also reinforce their branding.
With the ability to monetize, WeChat Channel also offers a new beginning for many content makers. According to data provided by iiMedia Consulting, the market size of short video streaming in China started off at 5.6 billion in 2017 and reached 194 billion yuan in 2021. The fast-growing market not only hints at the massive users and viewers but also indicates that a large number of content makers and live stream hosts have swarmed in, trying to cut a slice of the cake. As competition grew fierce, content makers are looking for a way out - out of the already crowded platforms such as Douyin and Kuaishou.
WeChat Channel has the potential of becoming a new opportunity for content makers. During December 2020, Li Zhanglin, a scenery photographer went viral on WeChat Channel as he live-streamed a meteor shower. Before the live stream, the number of people who signed up for the live stream was close to 500, and Li originally anticipated the overall viewers will reach two to three thousand. He eventually ended up with more than 1 million viewers and 20,000 subscribers overnight.
Currently, Li Zhenglin's WeChat Channel has already proved to be a commercial success, advertising for big brand such as JD.com, Honor, Volvo and Oppo. According to Li Zhenglin, the live broadcast has brought them countless advertisers and the team is already selecting clients. "Now there are already so many that we have to unify the tone before we will take (ads)."
It is foreseeable that as WeChat Channel continues to increase its support for content makers and merchants in terms of traffic and monetization mechanisms, more and more creators will flock to WeChat Channel, whether it's to increase brand influence, reap profits or commercialize unique content.