Tencent's WeChat Pay started to provide digital yuan as a payment option inside WeChat on January 6, according to a Sina Tech report.
Digital yuan, or the e-CNY, is a legal currency in the digital form issued by the People's Bank of China, operated by designated operators, and can be redeemed by the public. It is based on the broad account system, supports the function of loosely coupled bank accounts, and is equivalent to banknotes and coins in terms of their value.
In order to add digital yuan to WeChat, one needs to register for a digital yuan wallet in the newly released digital yuan app. As long as the phone number and personal information one uses to register for WeChat and digital yuan wallet are the same, the new payment option will automatically appear in WeChat after registration is complete. The digital yuan wallet service that is supported by WeChat is powered by WeBank, an internet banking service under Tencent.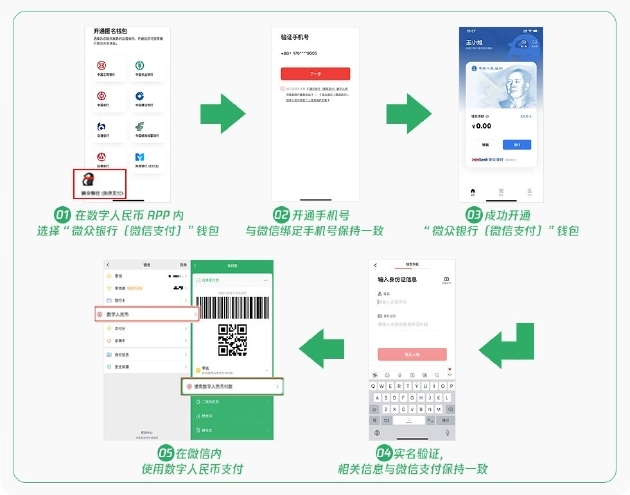 There are four types of digital yuan wallets based on different allowable deposits and transaction amounts. Type 1 digital yuan wallet has no limit, but users would need to visit physical banks in order to open a Type 1 digital yuan wallet. The Type 4 wallet, with a 10,000 yuan deposit limit and 50,000 yuan yearly transaction limit, is the easiest one to apply and also the only digital yuan wallet that does not require a national ID to apply.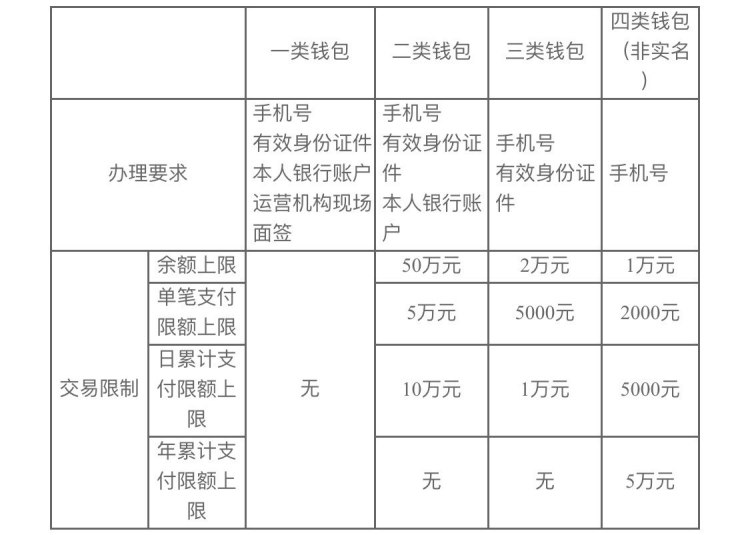 The digital yuan supports two paying methods in physical stores, QR code scanning, and tapping (on mobile devices with NFC capabilities). Currently supported pilot areas include Beijing, Shenzhen, Suzhou, Xiongnu, Chengdu, Shanghai, Hainan, Changsha, Xi'an, Qingdao and Dalian.
The tapping method will be especially useful in the upcoming Winter Olympics. As one of the first sites to implement digital yuan, the Beijing Winter Olympic Village is scheduled to open on January 27, and the digital yuan will be piloted in scenarios related to the Beijing Winter Olympic Games.
Users can also use digital yuan when they are making purchases online. The digital yuan app can detect which apps on users' devices support digital yuan. With users' permission, the digital yuan app will present pages with instructions on how to "push sub-wallets" to selected apps such as JD.com, Eleme, Meituan, DiDi, and others. The sub-wallet of digital yuan is a secure payment option, providing anonymity so users' personal information would be hidden from merchants.
Tencent said that it has participated in the research and development of the digital yuan project led by the People's Bank of China since February 2018, and has provided comprehensive support for the implementation of the project.