Chinese video-streaming and mobile gaming company Bilibili continues shopping spree despite investors' doubts about its growth-at-all-cost business model after its net loss widened in the third quarter ending September.
According to Chinese corporation data and investigation platform Tianyancha, Bilibili had a very active third quarter in new investment activity, completing 17 deals during the period. So far this year, Bilibili had made 47 investments in totals, of which more than halfway in the gaming and animation sectors.
Q3 investment alone accounted for roughly 60% of Bilibili's total investment for the last year. The total number of deals during the first three quarters of the year is up 110% year-over-year from the same period last year.
Bilibili plunged 28% in the past seven days from USD89.02 per share on November 16 to USD68.71 on November 23 after the company announced disappointing third-quarter results and its plan to raise funds by issuing a new convertible note.
Although Bilibili reported its monthly active users up 35% YOY to 267.2 million and a better-than-expected revenue of CNY5.2 billion for the third quarter, the company still hasn't proved its capabilities to make a profit, and the net losses widened to CNY2.7 billion compared with a net loss of CNY1.1 billion for the corresponding period of last year.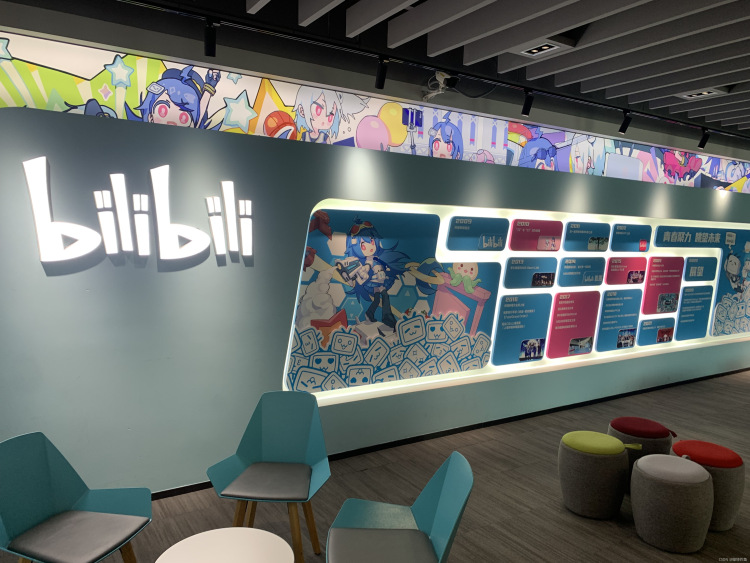 The reason for the bigger losses was still nothing new, as Bilibili blamed the losses on the high cost for its marketing, branding, R&D, and revenue sharing budgets for content creators.
What's more, the operating expenses up 70% year-over-year to CNY4.19 billion due to increased content spending, channel and brand marketing expenses, and promotional expenses for mobile games.
The loss-making quarter has triggered negative market sentiment for Bilibili's shares as investors questioned the sustainability of Bilibili's business model, and the company's announcement of issuing new convertible debt stimulated further sell-off because investors' confidence is already at a vulnerable level. Any prospectively problematic news can smash it.
Bilibili still insisted on its growth-at-all-model with two large acquisitions recently despite negative changes in investor sentiment. In a statement, the company uses the net proceeds from convertible notes to enrich its content offerings and support research and development.
The Shanghai-based company, which is best known for its content targeting younger audiences, announced on November 19 that it had acquired comics and animation platform U17 from local animation studio Alpha Group for CNY600 million while it obtained a payment license after acquiring a 65,5% stake in Zhejiang Yongyi Payment for CNY118 million.
Animation has been one of the most important businesses and revenue generators of Bilibili since the company started in June 2009 as a niche video sharing platform that focuses on providing anime, comics, and games (ACG) contents to China's Generation Z. The CNY600 million acquisition for U17 or Youyao Qi in Chinese. One of China's largest comics app operators with 20 million monthly active users, enables Bilibili to strengthen its asset portfolio in the animation sector that it has quietly built up through billion-yuan acquisitions over the past few years.
Zhejiang-based Fintech company Yongqi Payment is among the more than 200 Chinese firms that hold one of China's central bank's third-party online payment licenses. The deal means that Bilibili is moving closer to launching its e-payment service, which is an important step for Bilibili to build a closed-loop experience for users.
With a growing user base and wider contents offering, Bilibili has expanded its niche in ACG content to monetize its businesses across multiple fields, including e-commerce, mobile games, live streaming, and other value-added services.
Bilibili has social and interactive features on its platform to encourage interaction among users, such as bullet chatting (users' comments that pop up as texts and at the exact point on your screen when you watch video), linking, following, gifting, and rewarding. Bilibili's social elements allow users to watch their favorite video content or favorite host on a live-streaming show. At the same time, they shop products such as clothes and anime tools on Bilibili mall and reward the live streaming host with virtual gifts.
Bilibili CEO Rui Chen said on an earning meeting with investors that the site "has become not only for the younger generation but for mass-market users" as well. While users previously favored Bilibili for a major focus on obscure anime memes, they can now search for more standard content like cooking tutorials or workout videos, viewable without the long preview advertisement favored by another video-streaming platform.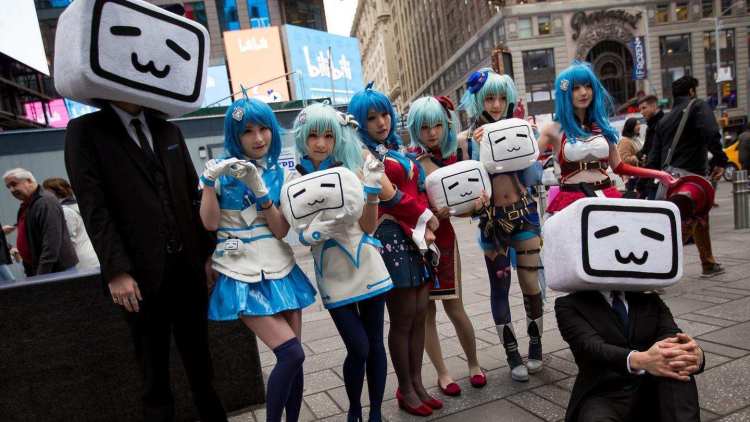 Bilibili has gradually reduced its reliance on mobile games by making consistent investments in a more diversified model to bring in more revenue streams. Although mobile games continued to be the biggest revenue contributor for Bilibili with 27% of the company's total revenue in the third quarter, its share has down significantly from 84% in 2018 when Bilibili went public on Nasdaq.
In comparison, revenue generated by value-added services, including live streaming premium membership programs and advertising, rose 95 percent for the quarter to CNY19 billion.
Despite the tougher regulatory hurdle that even state media criticized online games as "spiritual opium," Bilibili has 9 games that have obtained approvals and are scheduled to be released in the coming months. New titles include Final Gear, a Sakura Wars-like role-paying mecha anime mobile game, and Figure Story quickly amassed a large user base in overseas markets like South Korea.
However, Bilibili hasn't yet proven its profitability after booking consecutive loss-making quarters; its share went down more than 50 percent from its peak in February this year, showing investors have lost confidence in its burning profit for growth approach.