Chinese netizens may have just experienced the most humdrum Double 11 shopping extravaganza ever on major e-commerce platforms, including Alibaba, JD.com, and Pinduoduo.
Created by Chinese e-commerce giant Alibaba more than a decade ago, Double 11 has been viewed as the largest online shopping festival of the year. Normally, the annual shopping binge, which takes place on November 11, is heavily advertised for weeks in advance, with brands and merchants offering massive discounts to encourage bargain-hunting customers.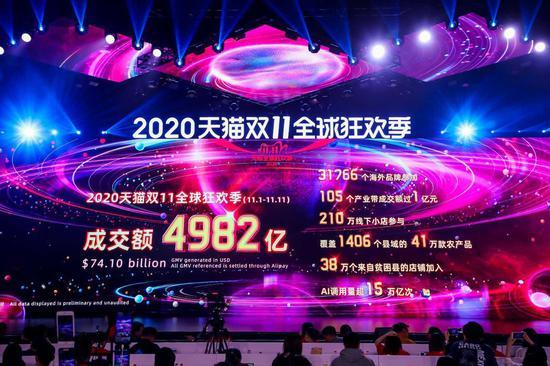 But this year, due to the tightening of supervision by Chinese regulators and the reduction of marketing hype by e-tailers, the attractiveness of Double 11 is obviously not as strong as it once was. In the meantime, short video apps are stealing the limelight from conventional e-commerce platforms.
With the rising cost of advertising on Alibaba's core marketplace Taobao, the return on investment ratio is getting lower, which drives sellers to seek new opportunities. "This year's Double 11, I put more than 100,000 yuan ($15647.98) in ads on Taobao but receive a handful of orders. I feel extremely disappointed," said a furniture seller who asked to be anonymous.
"The easy days on Taobao have passed. Now, everyone is selling products through livestreaming, but if you can't cooperate with the top streamers on Taobao, then the traffic and sales in your store will hardly see a significant increase. However, the price of collaborating with top-notch streamers is far beyond the acceptable range of most retailers," the seller said.
Li Chengdong, founder of the Beijing-based Internet financial research house Dolphin Think Tank, believes that Taobao's traffic is overly concentrated on two top streamers, namely Li Jiaqi and Viya, and as the growth of monthly active users (MAUs) on the platform slows, it is getting challenging for smaller sellers or streamers to gain more exposure.
Alibaba's MAU (including Taobao, Tmall and other platforms) reached 939 million as of the second quarter of 2021, a slight increase from the previous quarter.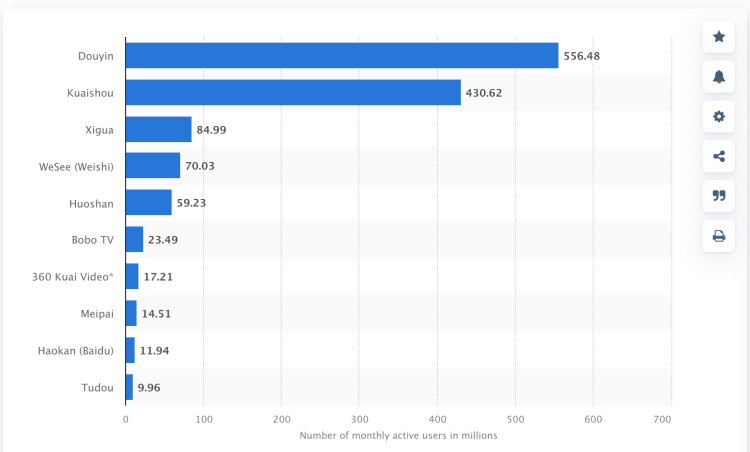 Douyin is catching up, and as of May 2021, the short video app hosted 556.48 million MAUs, making it the third most popular social media in China after Tencent's messaging apps WeChat and QQ. In terms of daily active users, the TikTok's sister app is doing better, surpassing 600 million, which dwarfs Taobao's 237 million.
The rivalry between Douyin and Taobao is becoming increasingly unneglectable due to the rapid rise of livestreaming e-commerce.
"Now it's a like a 'bonus period' for sellers because the cost of buying traffic on Douyin is lower than major e-commerce platforms and the conversion rate is pretty good," an employee engaged in business development at Douyin's e-commerce department told PingWest.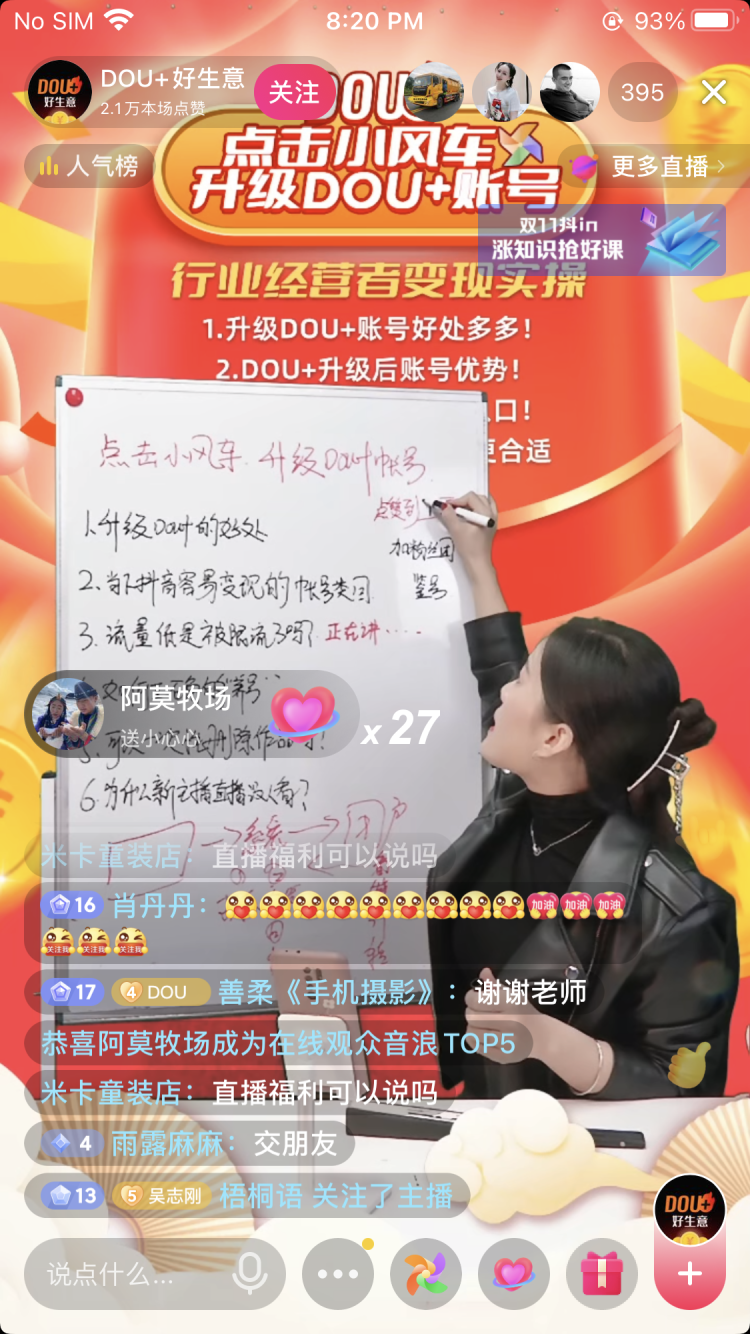 Unlike Taobao, which prioritizes top streamers, Douyin will assign traffic to users depending on the quality of video content. "Eye-catching videos and livestreamings will get more traffic," the employee said, adding that they will also assist consumers in optimizing their livestreamings and short videos.
"When Double 11 was approaching, in order to fulfill the company's requirements, we also needed to stimulate customers to buy more ads and traffic," he said.
Several small and medium-sized brands told PingWest that this year, instead of increasing advertising on Taobao in exchange for more traffic, they raised their spending on short video platforms, notably Douyin, and achieved satisfying sales growth and healthy profit margins.
The social app has been expanding its presence in the e-commerce sector by encouraging sellers and brands to set up in-app stores called Douyin Store, and the work is paying off.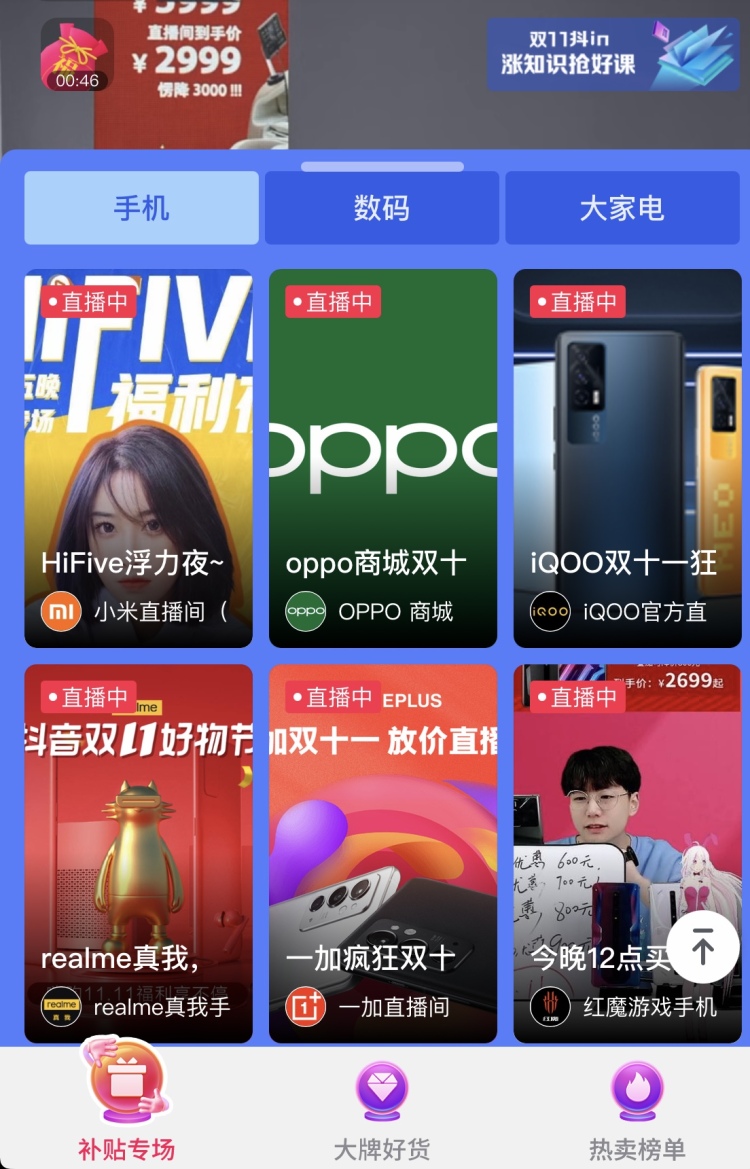 In the first 11 months of 2020, the gross merchandise volume (GMV) of Douyin e-commerce rose by 11 times, of which GMV of Douyin Store increased by 44.9 times, and the number of store owners increased by 17.3 times. Huawei, Perfect Diary, L'Oreal, and other big names have opened their own stores on the platform.
Also, the company is actively promoting its "buy first and pay later" service Dou Installment (抖分期) during the shopping festival, providing a 12-month interest-free repayment option.
Douyin's GMV is expected to exceed 800 billion yuan ($125.18 billion) in 2021, a year-on-year increase of 430%, which is close to 10% of Alibaba's GMV, according to Li's analysis.
In addition to Douyin, Kuaishou, the second-largest short video platform by MAU, is a major player in the livestreaming e-commerce industry. Although Kuaishou has lowered its annual GMV target to 650 billion yuan ( $101.7 billion), its e-commerce division still generated 264 billion yuan ($41.3 billion) in GMV in the first half of the year.
According to CNNIC data, users who have purchased goods in e-commerce livestreaming accounted for 66.2% of the total viewers.
But don't be excessively optimistic, because as most target users have been tapped, a mature social media platform will eventually face the bottleneck of traffic growth. Besides, compared with e-commerce majors such as Taobao, JD.com, and Pinduoduo, social platforms, as latecomers, still have bunches of weak points in logistics, after-sales, and merchant management that need to be filled.