McDonald's China announced today it would distribute 188 non-fungible tokens named "Big Mac Rubik's Cube" to celebrate its 31st-anniversary of operating in China and the opening of its new headquarter in Shanghai. The NFTs will be given as gifts to lucky employees and customers.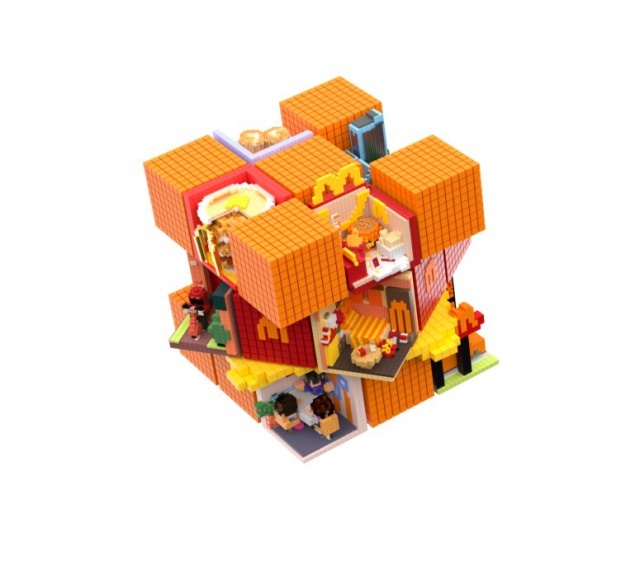 According to the company's statement, McDonald's also plans to expand its business in China by opening 500 new restaurants per year by 2022.
"Big Mac Rubik's Cube" marks the 81 years-old fast-food chain's another move into blockchain, shortly after accepting Bitcoin as a payment option in El Salvador.
In the digital age, traditional industries like restaurants are all just trying to keep up.
McDonald's is not the first food chain to dive into NFTs. Taco Bell, Pizza Hut, and Burger King have respectively rolled out digital artworks in the form of NFTs this year, although they were released as purchasable items, not gifts.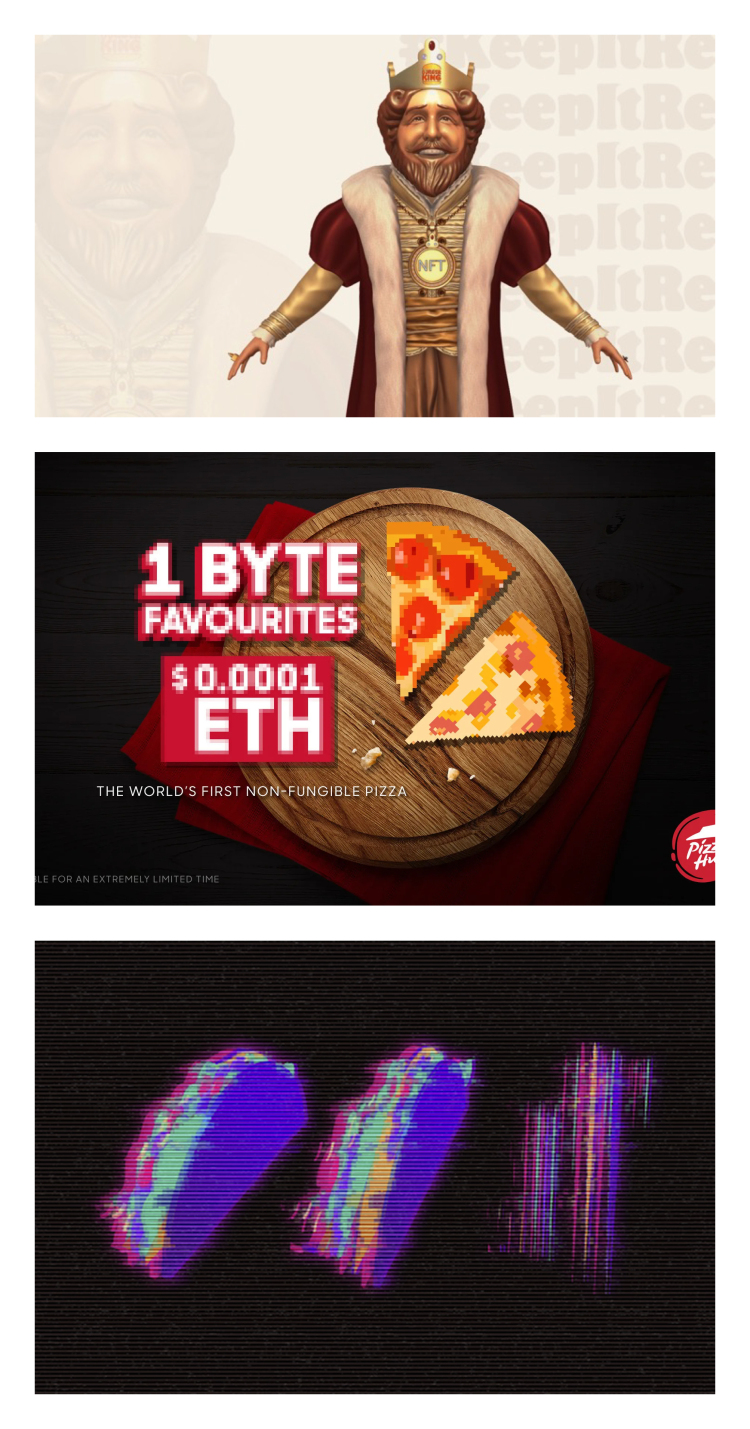 The seemingly playful merchandises hint at an underlying fact - restaurants, perhaps one of the oldest industries in the world, are scared to be left out by young consumers.
KFC, the world's second-largest restaurant chain with Colonel Sanders as the mascot, isn't attractive to young consumers - 60 percent of millennials had not eaten at the fried chicken chain ever. KFC's popularity has gone downward spiral so much that they embarked on a complete rebranding in recent years.
Burger King has also revamped its branding and announce that it will invest in more technology at the beginning of this year - from packing, web design, logo, typography, and employee uniforms to rolling out a new app that will suggest personalized offers. The overall image is joyful, colorful, aesthetically pleasing, simplistic, and of course, young.
Similarly, Mcdonald's has also unveiled a redesign at the beginning of this year - with illustration-led, bright graphics and flat design.
So it comes as no surprise that these fast food giants are doing more than changing the graphics to please young consumers. They are also digitalizing the actual in-store experience.
Restaurant Brands International, Burger King's parent company, is modernizing physical stores by installing digital drive-thrus at 10,000 Burger Kings and Tim Horton's, and eventually Popeyes. The new drive-thrus will have digital screens with predictive ordering.
McDonald's acquired and invested in multiple tech companies in recent years, including a $300 million acquisition of tech company Dynamic Yield. Its tech spending has yield results — McDonald's has installed drive-thrus, mobile app, and self-order kiosks that can make meal suggestions based on user data and factors like time of day, weather, or trending items.
Ultimately, the reasons behind food chains embracing technology are perhaps best explained by McDonald's Chief Financial Officer Kevin Ozan.
"I think technology, which used to be considered to support the business, is now to grow the business," said Ozan at an industry forum.