Real-time interactive live social and the explosion of the "gig economy" are boosting the current rise in social media app use, particularly in the emerging markets, said Andy Tian, the co-founder of Asia Innovations Group (AIG). AIG has rapidly increased the presence of its mobile social media app in emerging markets over the past few years.
The company, which is actively preparing for a US IPO scheduled to launch in the second half of this year, nearly doubled its registered users to 312 million at the end of 2020 as the coronavirus pandemic wreaked the global economy. AIG said its mobile media apps amassed 410 million users in over 150 countries by the end of August.
In an interview with PingWest, Andy Tian, co-founder and chief executive officer of AIG, said, "Unlike China where the social media ecosystem is so diversified, emerging markets are lagging behind in innovations and business models, people there can only do text messaging or interact with each other through dating app, which have become so outdated. In China, there are so many options for social media users to choose from, they can interact with each other in different forms of short video, livestreaming, messaging and dating app, community-based apps such as Zhihu. I want to take the advantage of innovations and business trends in China, and take them international."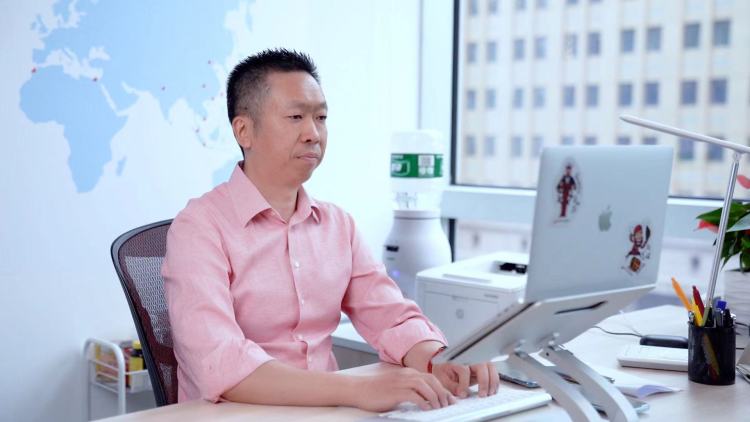 With the problem in mind, Andy Tian and his partners started the company to bring the concept of "live social" to emerging markets by using the Chinese formula.
AIG's Uplive, a trending social media live streaming platform targeting particularly in emerging markets, allowed people to pay the bills and put food on the table after losing their jobs as the economy came to a standstill amid Covid-19.
According to Andy Tian, Uplive served more than 230 million users, mostly in emerging markets, with India's most extensive user base, followed by the Middle East, the Greater China region, Southeast Asia, North and South America.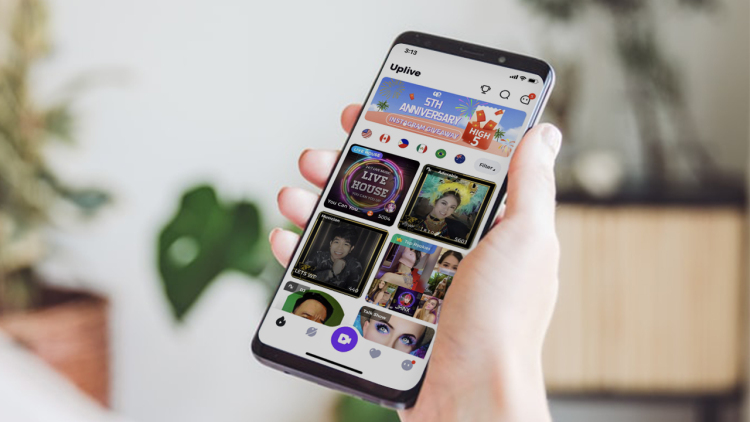 In emerging markets such as India, Covid-19 heavily hit the economy and reshuffled the labor force, shifting employment focus to gig economy jobs or contract-based work.
According to a report issued by the Associated Chambers of Commerce and Industry of India, the country's gig economy is projected to grow at a compound annual rate of 17 percent to USD455 billion by 2023.
"The increasing role of the gig economy in emerging markets presents business opportunities for live-streaming platforms to drive job employment and economic growth, said Andy Tian.
On Uplive, millions of live-streamers with different cultural backgrounds can generate income via gifts from fans, advertising contracts signed with merchants and brands, product sales.
One of the major challenges for Uplive operating in different countries is cultural and language difference. "The challenge is always to make sure you keep connected and updated to how people are using your product in each country, through user research, different localized and operational strategies." Andy Tian said.
Uplive has developed a real-time translation feature that supports different languages, including English, Mandarin, Cantonese, Spanish, Arabic, Japanese, and Vietnamese, to overcome the challenge. Uplive has set up a training camp to offer rookies support and guidance, recruited influencers from different countries, and unveiled its girl band "Uplive Girls" to enrich its content ecosystem.
Despite the immense market potential and dramatic growth in the population of young mobile users, the emerging market lacks internet infrastructure. The lack of a digital payment solution had been another inconvenience for AIG's Uplive to make salary payments and pay commission live streaming hosts.
"At the beginning stage, we had to build infrastructures from scratch by partnering with local banks, digital payment group, multi-channel network (MCN) and then took several years to incubate our own training camp and boy and girl group," Andy Tian said.
Apart from Uplive, Other products in the AIG portfolio include the social dating app Lamour, Wink, Fancy U, fan community site SupreFans, online payment service China International Communications Network. With more screentime and consistent access to WiFi due to the pandemic, users have moved towards online forms of entertainment such as video streaming, social media, live streaming. At the same time, video and audio dating has also flourished.
Statistics from market researcher App Annie show that AIG's social media app-CutuU, Uplive, and MoonChat ranked 2nd, 5th, and 7th place respectively on "Top 10 Chinese Social Apps Download Breakthrough List for Q2," the downloads of CuteU even surpassed Tinder in May.
"AIG tailored its products to individual market tastes, we will launch a new social dating app that target only the Middle East in the second half of this year ," Tian said, adding that Middle East users prefer audio, social platform over video.