According to the "White paper on idol industry and fan economy in 2019" by Owhat, comprehensive e-commerce and consulting platform connected to fans, China's idol market was expected to reach 100 billion Yuan by 2020 with a year-on-year growth of around 60%.
Idols and the entertainment industry greatly influence young people's thinking, values, and lifestyle. To capitalize on the growing influence of China's iditol economy, the Beijing-based Tiktok operator has built an entertainment empire encompassing idol brokers, television shows, MCN (Multi-Channel Networks), ACGN, a virtual idol.
ByteDance did it through aggressive investments. Last week, ByteDance forged an alliance with Beijing Yuehua Entertainment through a strategic investment made by its wholly-owned subsidiary Beijing Liangzi Yuedong Technology, according to corporation information platform Tianyancha. The two parties are expected to collaborate on music and film production, distribution, entertainment agency, star brokerage, and training.
The investment deal enables ByteDance to get access to a group of talents managed by Yuehua, such as famous Chinese actor/dancer/rapper Wang Yibo and Hang Geng. He is a Chinese Mandopop singer, a former member of the South Korean boy band Super Junior, and a virtual pop idol group A-Soul.
The tie between ByteaDance and Yuehua Entertainment traced back to December 2020 when five teenage Chinese girls cosplayed the five members of A-Soul to sing virtual pop group's first song Quiet at a live-broadcast debut on Douyin.
Established in 2009, Yuehua Entertainment is a talent agency, film and TV shows production publication company that initially focus on fostering and popularizing the careers of Chinese stars. In the beginning stage, Yuehua learned from the experience of South Korea's entertainment industry to build a trainee system that helps an army of Chinese youngsters to become idols.
Yuehua Entertainment has developed numerous idols over the years and is known for creating the idol group with artists such as Wang Yi Bo and Han Geng. In 2018, Yuehua had successfully broken out of its niche and approached the mainstream after its television show "Idol producer" and "produce 101 China" becoming a viral hit.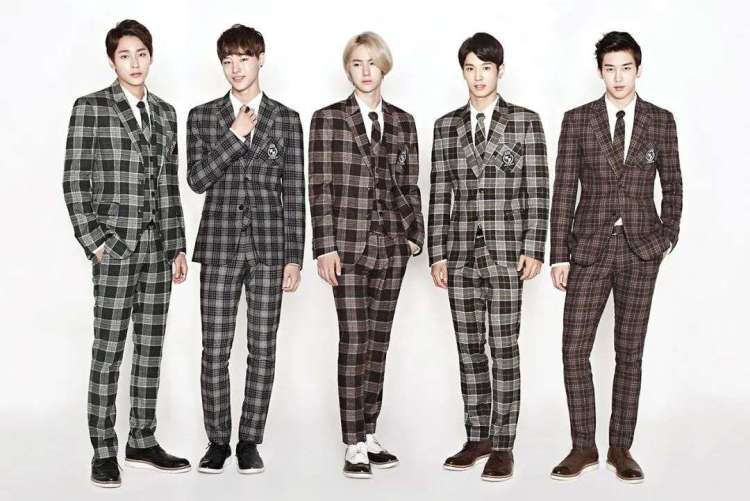 When it comes to virtual idol groups, Yuehua's virtual idol group "A soul" was advertised on Douyin, where ByteDance seeks to leverage its virtual videos to help promote its foray into China's rapidly growing virtual idol market.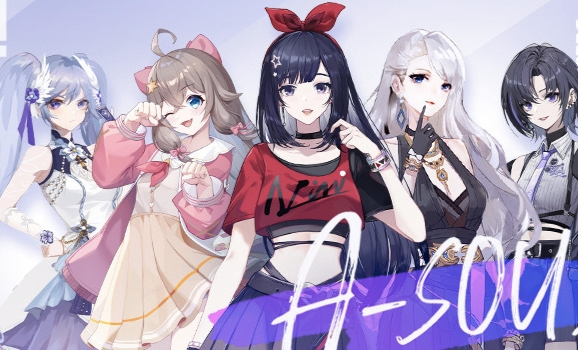 As China's virtual idol market took off, many Chinese tech companies rushed into the competition, aiming to explore the consumption potential of China's anime fans, particularly the post-1995 generation. Chinese video-sharing site Bilibili has contributed to the growing success of virtual idols in China. Bilibili is a home base for anime, comics, and game fan communities in China, despite it now cover a wide range of contents, including fashion, lifestyle, beauty, music, and technology. Bilibili is one of the earliest platforms in China to broadcast virtual idol concerts, and in June 2021, it held music consisting mainly of virtual performers from "A-soul."
Virtual idol Luo Tianyi was also invited to perform shows with Chinese stars at the Spring Festival Gala of 2021, China's top annual televised event that celebrates the Chinese lunar new year.
In July, Han Jiang, a pan-Asian virtual dancer owned by Whet Records of Warner Music Group, has inked multiple label deals with popular Chinese stars, including 22Bullets, a top-notch DJ, and famous artists such as Lizzy Wang and Mickey Zhang.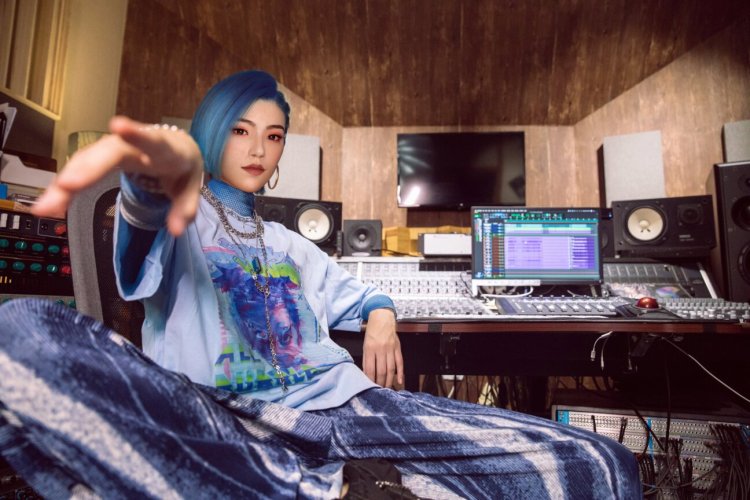 Unlike Tencent, which often acquired premium assets to beef up its online game, ByteDance has long been willing to make a significant investment in intellectual property (IP) as a strategy to enrich the content of its short video apps, which rely on machine learning content algorithms to distribute clips of idols and Yuahua's TV shows to fans.
According to corporate data compiled by Tianyancha, ByteDance has made investments in 40 companies that embark on idol businesses over the past seven years. The company has made 12 deals in 2021.
Before the Yuehua deal, ByteDance invested 180 million yuan in Chinese talent agency Mountain Top to make a foray into entertainment brokerage, IP agency services, and MCN. Mountain Top has signed contracts with nearly 50 top-notch stars who have starred in around 150 films, TV series, and variety shows.
In July, ByteDance invested in Hangzhou Weinian Brand Management, a multi-channel network (MCN) that fostered popular online influencers Li Ziqi, signaling the company's ambition to expand its footprint in the booming Livestream and new consumption sectors.
Like entertainment agencies, MCN works with multiple channels to offer assistance to a key opinion leader in product, programming, funding, partner management, and brand marketing. The ultimate goal is to grow their own influencer network to generate high commercial value by taking advantage of the marketing campaign on social networks and boast a huge fan base that led to high advertising revenue from different channels.
According to the latest report from Statista, the market size of MCN in China is expected to reach 29.6 billion yuan, representing year-over-year growth of 15% from the previous year.
The resources of top-notch star and influencers is obviously a great supplement to ByteDance's short videos because the strategic focus of Douyin has consistently been strengthening the ecosystem of content makers. Partnering with more entertainment agencies and MCN can help ByteDance enrich the content ecosystem surrounding Douyin and Xigua video. ByteDance can build a competitive advantage over video streaming sites such as Baidu's iQIYI and Alibaba's Youku and Tencent video in terms of intellectual property.
There is an inevitable trend in China in which short video and long video content providers fight for market share in the country's burgeoning OTT market as the business model boundaries gradually blur. In June, more than 70 streaming sites, including Baidu's iQIYI, Alibaba's Youku, and Tencent Video, jointly issued a statement calling for short video platforms to protect the copyright of film, TV shows, and seek authorization before re-editing and spreading any contents.
"We will take legal action against short video platform operators for unauthorized use of content if these copy infringement issues continue happening," the statement said.
The move of streaming sites came against the backdrop that the growth of China's online video begins to slow, and the rise of short video threatened the market shares of long-video content platforms. The number of active online video users in China surpassed 1 billion in 2020. Still, user growth slowed to 2 percent as the sector begins to plateau after years of rapid expansion, according to the China Internet Development Report issued by the Internet Society of China.
According to the report, live streaming remains one of the fastest-growing areas of online video, reaching a market value of 150 billion yuan in 2020, up 42% year-over-year, despite the pace of growth being slower than previous years.
Photo by Senad Palic on Unsplash