There's an app for this, and there's an app for that. We are all apps' conquests for more than a decade. Still, you'd be shocked to see what an app can collect from your smartphone and how far the app operator could learn from you.
Throughout the years, mainstream app distribution channels outside China (i.e., Apple's App Store and Google Play) have tightened rules and restricted APIs from fetching unnecessary data that could detect personal behavior, thus leads to private information.
For Apple, the way it protects users' privacy is to keep its walled garden up to date and let the users decide what the operator could get.
In the latest stable iOS release, the 14th major upgrade, "do not track," came as the highlight among a bunch of new features. DNT works as the name suggests and almost cuts the throat of what Facebook does for a living - tracking. Nevertheless, whether a business entity has the right to block another competitor in the name of privacy protection is still in debate.
Although Google begins to follow Apple's privacy guidelines in recent years, their Android eco is still a wild, wild west for data hunters.
One Chinese fintech company that offers digital gadgets via monthly installments claims it only provides an Android app in an interview in 2015 because the Android app can collect sufficient data points, for example, typing status and gyroscope level, to evaluate the loan risk and finally support its money business.
But that firm went on drop its primary income since 2019 as China tightened online lending rules. Also, their app disappeared from China's app stores because the authorities vowed to protect people's privacy from app operators.
If you watch closely to China's tech news, CAC and MIIT are among the most common keywords in a report regarding app removal incidents. In this case, China's cyberspace regulator and industry watchdog jointly reshape how mobile apps work in China and Chinese people.
Interestingly, in a market where Android phones are far more ordinary, and no app store is dominant, the government has great sway over domestic internet platforms and steps up to be the herder of the user and the app. A utopia of apps is built upon the technocracy of China.
It is Cyberspace Administration of China and the Ministry of Industry and Information Technology that generally lead the regulations of apps. China's regulations sometimes remind us of GDPR. However, unlike the EU's doubtful attitude towards tech sectors that monetize via collecting personal information, Chinese authorities don't intervene companies for collecting necessary data. However, they see the personal information of their citizens as a national treasure.
No data risks
China pursuits cyber sovereignty both domestically and internationally. The idea lays the foundation that data generated inside the digital border belong to the country. The effort has Apple to establish several local data centers and handle China's iCloud management right to GCBD, a state-owned company.
In order to overwatch cybersecurity loopholes of specific companies, CAC runs a security review office inspecting critical information infrastructure operators as well as data processors.
The most recent and famous case would be Didi. The ride-hailing app was found "serious violations" of Cybersecurity Law shortly after it went public in the US. As a punishment, every ride-hailing app of Didi was ordered to be taken down.
Moreover, it will soon be mandatory for companies that plan to file overseas IPO to take the examination since the rules for Cybersecurity Review were revised last week. In this circumstance, not a single Chinese app would send users' information to foreign organizations.
No vulgar content
Besides data breaches, CAC also keeps an eye on the content quality of an app. In 2017, the cyber overseers shut down ByteDance's popular news aggregator, Jinri Toutiao, for 24 hours, over alleged breaches of regulations and for spreading "pornographic and vulgar content."
In April 2018, mainstream news apps Phoenix News, NetEase News, Tiantian Kuaibao, and again Toutiao suspended their downloading services because they were found content related to gambling, pornography, and other perceived social ills.
Kids friendly
The mandatory "Teenager Mode" for video and gaming platforms, Douyin, iQiyi, Bilibili, and QQ, is also CAC's creation. Every time the relative app is opened, a pop-up alert will appear to let you opt-in if you are underage. In this mode, teenager users won't be able to use the app for more than 40 minutes per day and be under curfew from 10 pm to 6 am. Also, the videos filter only education-related content, while the live-streaming function goes down due to the regulation.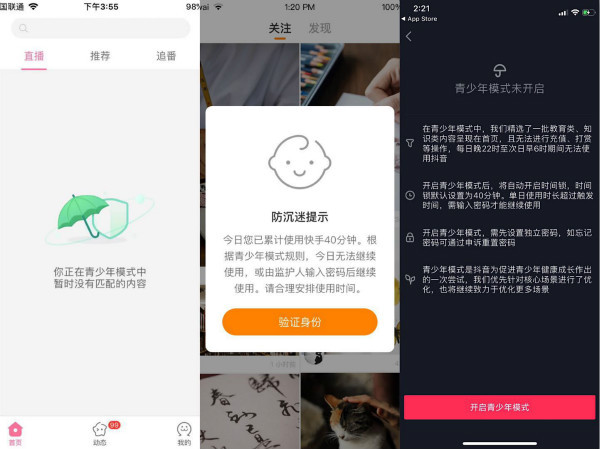 No tracking, stealing on your privacy
If CAC is to Apple's App Store review team, then MIIT is to App Store's guideline crew. China's industry watchdog pragmatically works on industrial standards, including how an app behaves inside a user's smartphone.
MIIT has been working on setting limits on what kind of user data mobile apps can collect from November 2019 and routinely inspects apps that have "infringed user rights."
The infringement often relates to, among other things, unauthorized collection of personal information, unauthorized disclosure of personal information to third parties, as well as unnecessary permission requests.
The rules are simple, though - MIIT partners with third-party testing agencies to inspect mobile applications, mainly the latest version, in accordance with laws and regulations such as the Cybersecurity Law and Telecommunications Regulations. If a violation was founded, a rectification notice with a deadline would send to the app's owner. Apps that failed to comply beyond MIIT's deadline will be removed from local app stores.
Until today, MIIT has checked 1.17 million apps. 14 batches, 4002 apps were listed, and 329 were ordered to halt operations or be taken down completely. Almost every app, except WeChat and Alipay, was blocked at least once. From top pinyin keyboard to popular navigation maps, dominant dating apps, and what have you.
No hassle
Apart from checking behaviors under the table, MIIT also regulates what it thinks an inappropriate design inside the app. Last week, MIIT ordered leading big tech firms to remove misleading splash ads once and for all.
As an ad format making a huge splash in China, splash ads are full-screen interstitial ads that appear on mobile apps at launch before the app content loads. This ad type costs more than other regular genres. A splash ad of Weibo could cost 1 million yuan a day if it's pushed nationwide.
But as time goes by, some of the splash ads became frustrating for Chinese users. The advertiser shrinks the skip button into pixel big so you won't be able to click, and some are designed to be misleading and clickbait.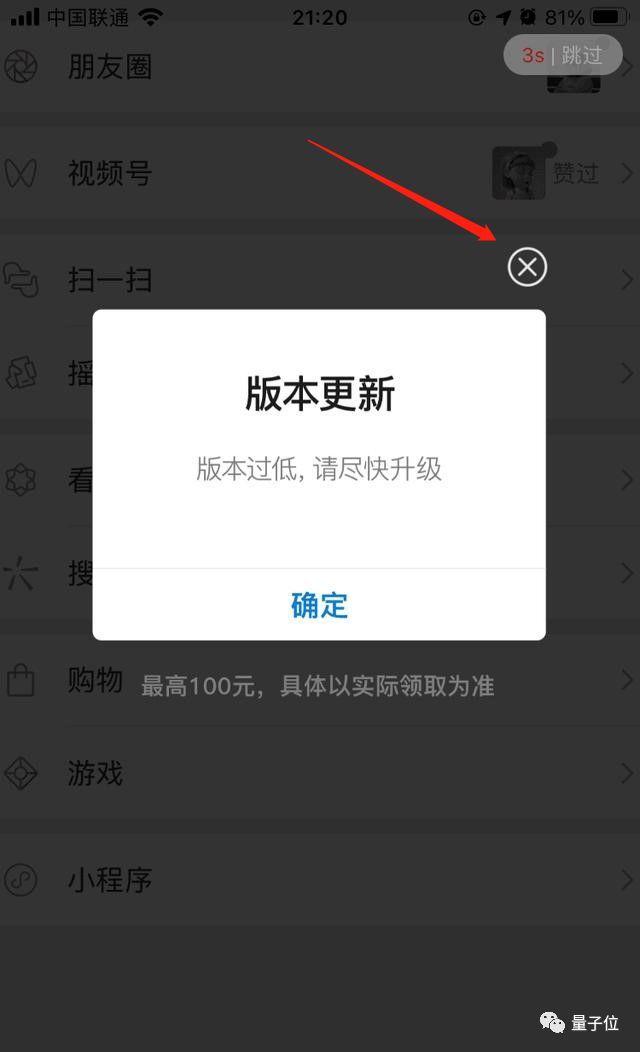 In March, MIIT began to draw a blueprint on mobile ads guidelines. As an initial result, the department has required 68 leading software companies in the nation, including Tencent, Alibaba, Baidu, and many others, to solve the splash ad chaos.
Beginning last weekend, apps of Alibaba, including Alipay and Taobao, have removed all screen ads. Tencent Video and Sina Weibo have followed up by Monday.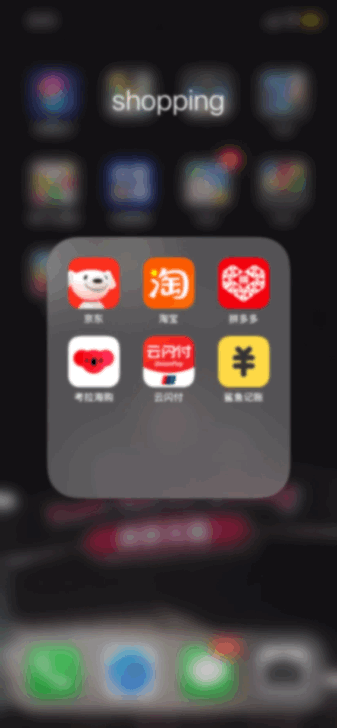 This time, the regulators at MIIT stand with Allen Zhang, "the father of WeChat," who insists the landing page should be friendly and ad-free.
The country's most sought-after product manager once said: "If you spend a lot of time together (with an app), then it's your friend. Us choosing to put an advert on the splash screen would be like before you can speak to a friend there's an advert stuck on his face that you first have to tear off."
Make the app world a better place
The top penalty for an app that violates the rules is to be removed from major app marketplaces before a rectification is done. Almost every decision and punishment CAC and MIIT made on apps has won acclaims from the public.
"I couldn't feel better and safer to use my apps." A Weibo user claims. Her comment receives 320 likes up till now.
In deed, in a market where Google is absent but Android is the majority, no organization is powerful enough like CAC and MIIT to take the role of reviewing and guiding the way app works. For most of the time, the authorities indeed have more moral level than private companies. There will never be an Epic versus Apple drama in the country. All (available) apps are equal.
Image Credit: Rob Hampson on Unsplash