Ava, a member of virtual girl group A-soul, aired her birthday party on video-streaming platform Bilibili and received a bunch of virtual gifts worth 1.25 million, showing the fans' massive enthusiasm for virtual idols.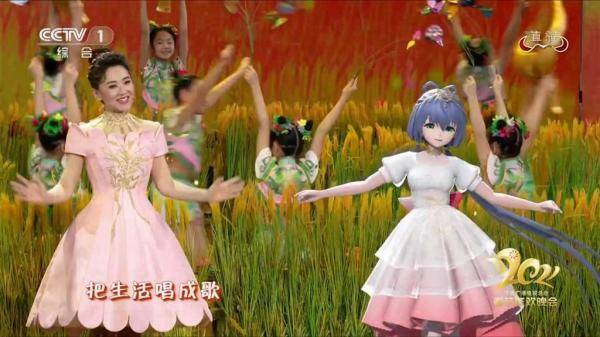 For years, virtual celebrities lived in a niche community with few mainstream voices. The concept is perceived to more people through the Spring Festival Gala held in February when the virtual star Luo Tianyi (洛天依) made a guest appearance on the annual televised event that only invites the country's top-notch performers.
Now, China's big techs are eyeing the sector to win the hearts of the younger generation. The wave of capital inflow and technological progress are driving the virtual influencer industry to go further.
Recently, ByteDance, through its wholly-owned subsidiary Beijing Youyi Technology Co., Ltd., acquired Hangzhou Kanchao Information Consulting Co., Ltd., which owns the design copyrights of A-soul's characters.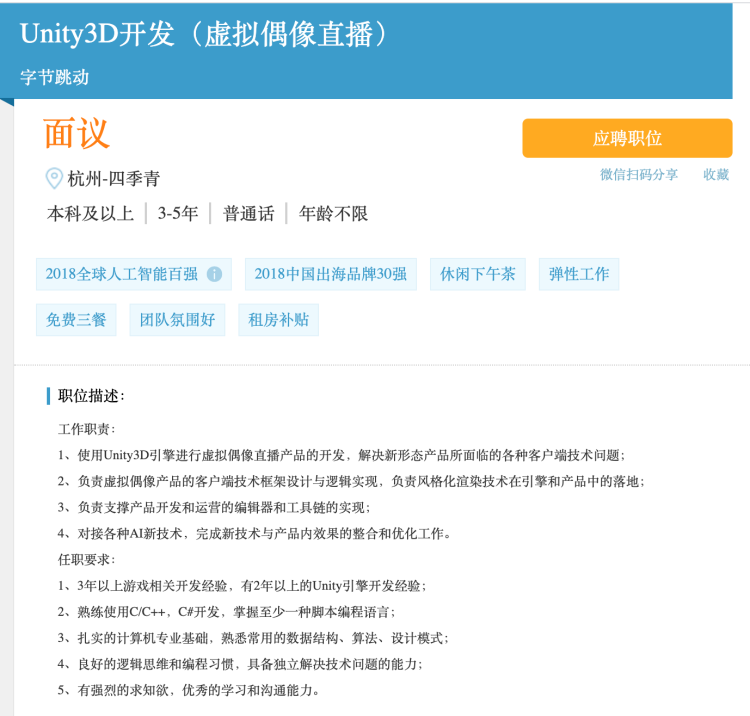 In April last year, the owner of the short video sharing app TikTok initiated a virtual girl group project called Project V, but the following steps have not been unveiled. Currently, the company is posting job openings related to virtual idols, including Unity 3D development, platform cooperation operations, etc.
As a website mainly themed around animation, comics, and games (ACG), Bilibili has contributed to the growing success of virtual idols in China. The company, which owns Luo Tianyi, held China's first concert consisting solely of virtual performers under the title "Bilibili Macro Link-Virtual Release 2020", highlighting performances by various virtual entertainers, including Hatsune Miku, the most famous virtual Japanese female singer ever, and Luo.
Vtubers, or virtual streamers, have also raised attention with their unique style and personality. According to Bilibili, tens of thousands of video contributors are producing content around virtual idols. In the first quarter of 2019, more than 6,000 new virtual hosts greeted Bilibili users during the first quarter of 2019, attracting over 6 million viewers.
Streaming platform IQiyi even launched Dimension Nova, a virtual variety show featuring three real celebrity judges hoping to find the next "unreal" star. "It turns out that the virtual reality (VR) technology involved is very demanding," executive producer Liu Jiachao told the BBC, explaining why the show only selected 31 contestants from the 150 candidates they screened.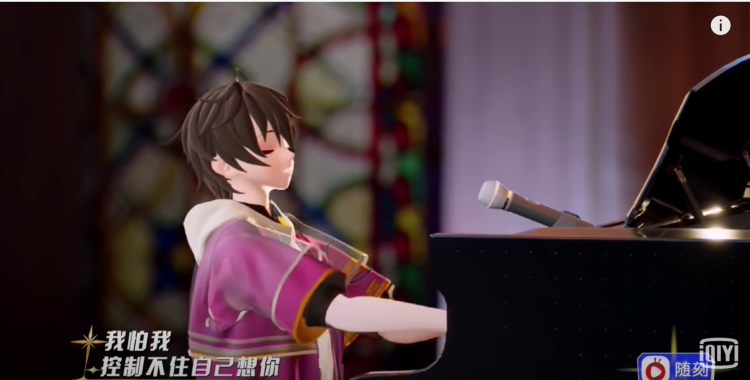 The show, which caused a sensation for a while, instantly cooled down on social media. "The goal of Dimension Nova is to expand the market influence of this industry and drive the growth of companies from all parts of the industrial chain," Liu said, adding that the Chinese market of virtual idols remains untapped so far.
By turning likable roles in its video games into virtual idols, Chinese gaming giant Tencent earned itself a spot. The non-player character "Xing Tong" from QQ Dazzle Dance has been brought out to the real world as a virtual influencer. It has cooperated with well-known brands and artists in music, fashion, dance, and other fields, making her image more vivid and closer to life. Nikki, a female figure from Tencent's dress-up mobile game "Shining Nikki," has also been groomed as a virtual idol.
The connection between game characters and users is a natural advantage for game developers to produce virtual idols. Not only can it broaden the channels for monetization, but it can also strengthen the marketing and promotion of games, and even more games can be derived based on the most-welcomed virtual star.
Alibaba is also testing the waters for virtual idols in the e-commerce area. DAMO Academy, an academically-oriented independent science organization, established by Alibaba, started its research and development in virtual influencers in early 2020 and later introduced the virtual host Bonne within the company.
China's Gen Z, often defined as those born after 1995, drives the commercial value of virtual idols to go up. With more than 250 million people, the group appears lucrative and more open to these non-physical influencers. "They account for 52% of the total Chinese internet users, and the potential fans of virtual idols exceed 300 million people. The virtual idol industry will usher in better opportunities to gain a large number of followers," Chen Wei, producer of Dimension Nova, told the Xinhua News Agency.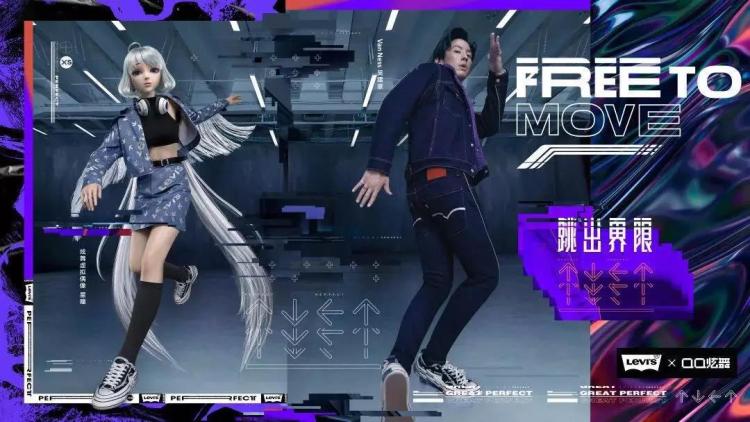 Brands are also jumping in on this virtual idol craze by hiring them as brand ambassadors or creating their cyber stars. For example, Tencent's Xing Tong was modeled for Levi's and sportswear brand Li Ning. Nikki was featured in a commercial for hair care brand LUX. Luo Tianyi appeared in campaigns for Huawei, Pizza Hut, and KFC.
Tanya Van Gastel, a Chinese technology analyst who follows the industry, believes virtual influencers are the ultimate marketing tool. "Unlike their flesh-and-bone counterparts, they can work all hours and can be created with different niches in mind. Moreover, they appeal to the younger, online-savvy generation," Gastel explains.
The pursuit of virtual influencers is not unique to China. Luo Tianyi has generated 5 million followers on Twitter-like platform Weibo, while the rising star A-soul has 200,000 fans. Across the Pacific ocean, the Los Angeles-based virtual influencer and music artist Lil Miquela has some 3 million followers on Instagram.
As more and more tech companies set foot on the track, the industrial chain of "platform + tech provider + image and content creator+operator" has emerged. Tech innovations, especially AI, VR, and AR, will inject fresh possibilities into the field.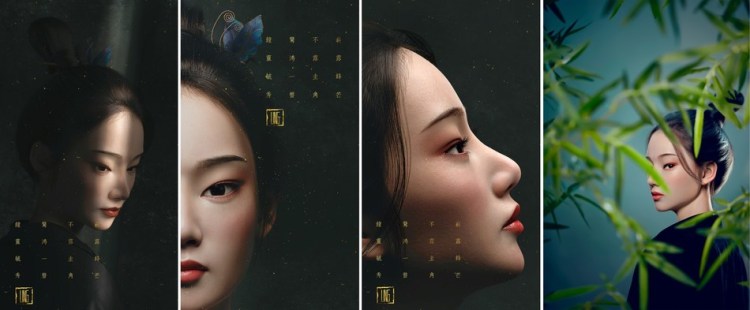 In 2020, at least ten virtual idol operating companies and tech providers in China received investment, generally between millions yuan and tens of millions yuan. Xmov Technology, an AI company focusing on computer vision and computer graphics, completed the series A financing of several hundred million yuan led by Sequoia China and Morningside Venture Capital. With the operating company Cishi Culture Media, Xmov rolled out Ling (翎), an influential virtual figure.
Image Credit: Joel Muniz on Unsplash