On April 12, Tencent Cloud, the public cloud service department of the one of three biggest tech companies in China, announced a new facility in Jakarta, Indonesia.
The data center, which is already in operation, is claimed by the company as its first in Indonesia, the 3rd in the Southeast Asia region, and the 27th facility of its global public cloud network spanning 61 availability zones worldwide. Meanwhile, a second Indonesian data center is set to open within the next year, forming a dual availability network in the region.
Poshu Yeung, SVP of Tencent Cloud International, said that the opening of the Indonesian facility can bring the company's leading technical capabilities and service system to the Indonesian market, providing more localized services for Indonesian customers. The company is also dedicated to help customers fulfill digital transformation and rapid development.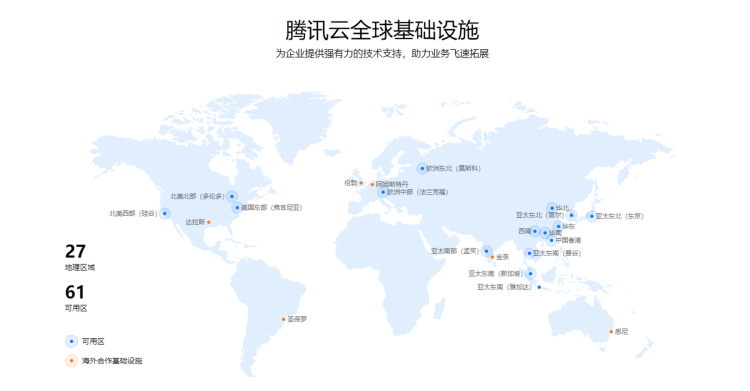 A number of cloud companies worldwide are looking to expand into Indonesia, one of the fastest developing country regarding in the region with a booming internet industry. Microsoft already announced its first Azure cloud region in the country earlier this year, Google Cloud completed work on its first Indonesian facility last year, while AWS's first facility in the country is due to go live next year. As for Tencent's biggest competitor at home, Alibaba's cloud service is also looking to build its third facility in the country before the end of the year.
Having invested in so many internet-related categories in Southeast Asia, Tencent and Alibaba, two of China's internet giants, are also going head-to-head in building a better infrustructure, hoping to woo over the up-and-coming internet entrepreneurs. Indonesia, in their eyes, is at the tipping point of a digital transformation. A joint study conducted by the United Nations Development Programme and the Institute of Economic and Social Research at the University of Indonesia's Faculty of Economics and Management shows that Indonesian micro, small and medium enterprises (MSMEs) absorb 97% of local employment and contribute more than 61% of GDP, both of which are the highest among Southeast Asian countries. And as MSMEs are often unable to take on the IT challenges of their own development alone, using public clouds seems to be the way to increase efficiency while reduce costs in the long run, especially in the context of the global economic downturn aimd the pandemic.
With a population of 270 million, 70% of which under 34, Indonesia is the fourth most populous country in the world after China, India, and the US, and if there's one thing these highly successful and competitive Chinese internet companies know, it's how to utilize the demographic dividend to quickly scale up technologies. Back home, that divident is shrinking, forcing companies to seek growth elsewhere around the world. And, as both India and US increased the entry barrier of their tech scene, Southeast Asia, already groomed to be the jumping pad for Chinese companies going global, will experience a new wave of fiercer competition by the familiar outsiders.
Indonesia's public cloud market is in its formative stages with a high potential for growth. According to a report by Boston Consulting Group, Indonesia is one of the fastest-growing public cloud markets in the Asia Pacific region, with a compound annual growth rate (CAGR) of 25%, which is in the same ballpark with IDC's expectation of 28% for Chinafrom 2019 to 2024. Yet, unlike China, Indonesia does not yet have a homegrown cloud competitor that can pick up the demand of the locals, giving Tencent and Alibaba a chance to compete in the new blue sea market.
Behind the need for cloud computing lies the vast potential of the Indonesian private sectors, such as e-commerce. Indonesia is now the third-largest e-commerce market in the world with a gross merchandise value (GMV) of $40 billion in 2020, expected to double in 2025. As of right now, The Indonesia E-Commerce Market Report [Chinese version] shows that the number of online shoppers in Indonesia reached 150 million last year, but its GMV only accounts for about 8% of the total retail market, meaning there is still lots of space for growth.
When it comes to e-commerce, the ability to leverage cloud computing to quickly scale would be the key. Take Alibaba's annual November 11 shopping gala as an example, the company has long been saying that its record-breaking sales cannot be achieved without the continued expansion of the scale and capabilities, as well as the robustness of its cloud services.
Currently, Tencent-backed Shopee and Alibaba-backed Tokopedia are the top 2 e-commerce players in the Indonesian market.
Shopee, headquartered in Singapore, brought in 2.8 billion orders and $35.4 billion GMV in 2020, both doubled from the previous year, with a big percentage of those coming from Indonesia. While Tokopedia, Indonesia's own e-commerce unicorn, did not currently disclose its 2020 numbers, its 2019 GMV reached as high as $15.8 billion. Data from SmiliarWeb had shown that in January 2021, Tokopedia ranked number one in e-commerce platform with a 32.04% traffic share and 129.1 million monthly visits, surpassing Shopee domestically.
Analysts suggest that Alibaba will continue to increase its stake in Tokopedia to consolidate its performance in the Indonesian market, as its wholly-owned Lazada has not performed well and is falling behind Shopee.
Starting in 2019, the four-day Tokopedia Ramadan sale has been a treat to the customers, but for the AliCloud team in Indonesia, which serves Tokopedia, it was a war-like experience to monitor and maintain the cloud services during the sales events. To some extent, how well the platform's growth goes over the year depends on how well the system can withstand the traffic spikes in a short period. Similarly, Tencent Cloud also took care of Shopee's month-long annual 9.9 shopping festival, modeled after online shopping festivals happening throughout the year in China.
Indonesia's e-commerce market was estimated to have reached $133 billion in 2020, contributing about 12.6% to Indonesia's GDP. As time went by, Tencent and Alibaba are again in a dogfight through their e-commerce proxies. Whoever dominates the buying habits of most users is more likely to win the all-out battle in this emerging market.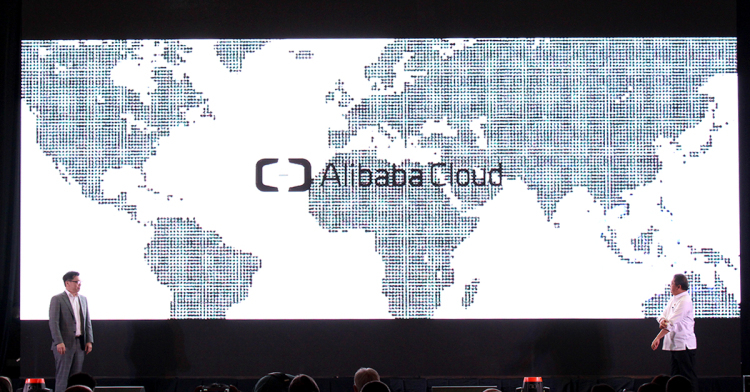 In addition to online shopping, smartphones have also become the most essential means of lifestyle and entertainment for Indonesian internet users. According to a data report jointly published by Google, Temasek, and Bain & Company, the current per capita internet usage in the country has reached 4.3 hours per day, of which a chunk goes to mobile games, music, and live streaming. These sectors, in which Tencent has a known expertise in, also heavily rely on cloud computing to scale.
Back home, Tencent's cloud department originated from the internal computing demands of Tencent's social and gaming business. As of right now, Tencent's many portfolio gaming companies are key clients of its cloud computing services overseas. The same is expected to happen in Indonesia, where a number of gaming companies targeting the country's young gamers are taking advantage of Tencent's gaming-focused cloud offerings.
Besides gaming, another major client for Tencent Cloud in Indonesia is WeTV, the international version of Tencent Video. The technical support from Tencent Cloud has helped WeTV implement many features from Tencent Video to its Indonesian platform, such as selectable audio tracks and subtitles, higher resolution videos, and interactive real-time comments.
Joox, a music streaming platform that is among the most frequently used music apps in Indonesia and other neighboring countries, also uses Tencent Cloud to give users features like real-time lyrics, intelligent recommendation system, as well as live streaming with real-time machine translation.
In contrast with Tencent Cloud's more consumer-focused approach, AliCloud is more familiar with businesses from an enterprise perspective, focusing on big data and fintech solutions for startups when it opened its first data center in Indonesia in 2018. When annoucing last July that it would open a third availability zone, AliCloud also highlighted that it would be enhanced in disaster recovery and security.
AliCloud, which has cut deeper into local enterprises and governments in overseas markets, has also come in at 28.2% market share in the Asia-Pacific region, which is higher than Tencent and approaching the combined market share of Amazon and Microsoft.
(Disclosure: PingWest's website utilizes some features of AliCloud such as image hosting.)