Following the penalties being imposed on five leading community group-buying platforms for improper pricing and unfair competition by China's top market regulator, the similar has landed on the logistics industry, which is undergoing a fierce price war.
On April 9, Jakarta-headquartered Chinese company J&T Express was punished by the local Post Bureau in China's Yiwu city for offering shipping services at an improperly low price. Some of J&T's most important distribution centers in the city were required to shut down until the rectification is completed.
By providing services for as little as 1 RMB ($0.15) per regular package, the relatively young company was able to enter China after prosperity in the SE Asian markets and rapidly disrupted the market. To fight against the ambitious newcomer, other major players in the delivery businesses, including ZTO Express and STO Express, both backed by Alibaba, lowered their pricing to as little as 1.5RMB per package, about a third less than the nationwide average, and is likely not enough to cover costs.
Founded in 2015 by Jet Lee and Tony Chen, former executives of Oppo, a well-known Chinese smartphone company, J&T has established itself in seven SE Asian countries including Indonesia, Philippines, Malaysia, Thailand, Vietnam, Cambodia, and Singapore, prior to entering China.
Through leveraging the retail network and connections of the founder's former employer, and implementing the price cutting strategy, J&T was able to rapidly expand its market share in SE Asia, counting e-commerce companies Tokopedia, Shopee, and Bukalapak, etc., as its e-commerce partners. The company claimed that it ranks second in the region, and the first in Indonesia, in terms of daily order volume.
After gaining a solid foothold in SE Asia, J&T sought to test the waters in China, the founder's home country, and officially embarked on the journey following a 2019 acquisition of Longbang Express, a Shanghai-based logistics company.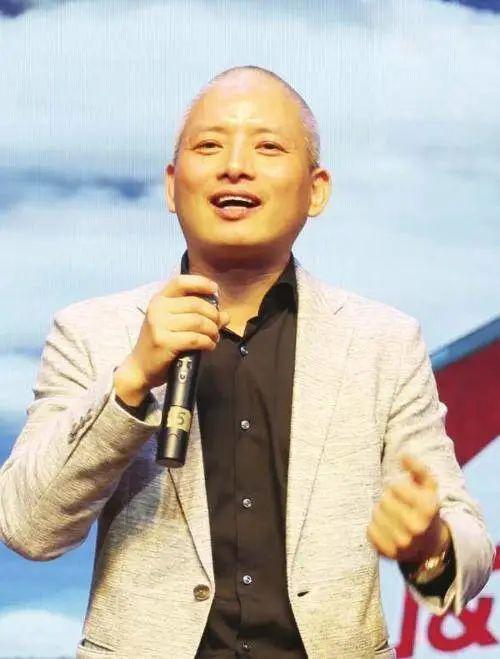 In China, particularly in Shanghai, J&T jumped on the bandwagon of the rapid expansion of Pinduoduo, the low price e-commerce platform, becoming one of its important logistics partners. At one time, more than 90% of J&T's China orders came from Pinduoduo, which subsidized a certain percentage of the already cheap enough shipping cost when sellers chose J&T. In fact, the company is effectively known in China as the "Pinduoduo of logistics."
Duan Yongping, the highly esteemed technology entrepreneur, and founder of numerous famous Chinese consumer electronics companies, including Xiaobawang, BBK Electronics, as well as Oppo and Vivo, was also an investor in both J&T and Pinduoduo.
Shortly after the postal regulator issued the punishing statement, Pinduoduo announced that it would no longer have special arrangements with logistics companies.
In addition to becoming a part of the potential reshuffle of the huge domestic logistics market driven by an extremely developed e-commerce industry, another reason for J&T to enter China seems to have been to protect itself.
"If J&T stays in Southeast Asia, sooner or later others (top Chinese logistics companies) will come to attack," Lee, one of the co-founders, said in an open letter.
Lee's remark came at a time when domestic rivals are indeed focusing more on safeguarding their market share in China instead of contemplating more expansion. Many competitors have issued internal policies banning their delivery network partners on the local level from processing orders for J&T, which is considered to be their top enemy at the moment.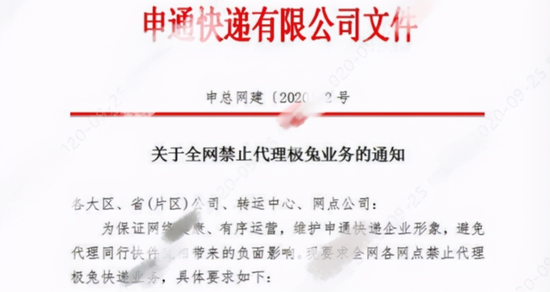 Shenzhen-listed STO Express has already warned investors that its net profit in 2020 was expected to be between 30 million and 42 million RMB, a steep 98% drop from 2019. STO's board said the company had invested heavily in its network and increased its sales expenses to cope with the "intense competition."
Meanwhile, Lai Meisong, the founder and CEO of ZTO, said that "the whole industry is experiencing a price war and a lot of the players are not able to continue investing. Therefore, the overall capacity is not able to rapidly grow."
The radical price war strategy will only become even more unsustainable under increasingly stringent regulatory supervision. At the request of the regulators, J&T has raised the price of its services. It's reported by Chinese media outlets that the company is already being abandoned by increasing numbers of users due to the price advantage disappearing.
Similar to the dumping war between community buying platforms that have severely squeezed the profits of regular grocers, the reduction in delivery cost has also put frontline workers into trouble. As the profit per order drops, they have to send more orders per day to get the same income as before.
"Low price and high quality barely coexist. In the long run, price wars are definitely not a good thing for consumers," said Nie Huihua, a researcher at the National Development and Strategy Research Institute of Renmin University of China.
Although the regulators have expressed their dislike for excessive price wars and defined this behavior as an abuse of pricing power, it is not clear whether J&T will stop doing so altogether.
According to tech news outlet LatePost's report on April 7, the upstart has raised $1.8 billion from Chinese heavyweights Hillhouse Capital, Boyu Capital, and Sequoia Capital China, at a valuation at $7.8 billion.
Citing sources familiar with the matter, Bloomberg reported a few days earlier that the company, with more than 350,000 employees, is considering a US IPO that could raise more than $1 billion with a valuation of about $5 billion.