All the latest iPhone 12 generation devices are now on the shelf everywhere including in China, and people seems to generally have endless stream of nice things to say about them.
Specifically, they are the first generation of iPhones to come with 5G connection, albeit only in sub-6GHz in China, without millimeter wave enabled. That shouldn't have been an issue for most users in China who have already seen the state-owned cellular carriers pushing 5G everywhere. But for some who got the iPhone 12 mini, the smallest variant in the lineup, the device has been barely usable with its killer features like 5G enabled.
PingWest's Chinese edition has found that the iPhone 12 mini that our review editors got (acquired normally, not Apple-sent test units) has some nasty 5G overheating issues. The devices were on China Unicom's 500Mbps 5G plans in both Beijing and Shanghai. Liyan Ye, one of our editors, reports that he can't play mobile games or even browse Taobao with 5G enabled for two minutes without his iPhone 12 mini overheating, which also leads to unstable signal and device stutters.
A more elaborated version of this issue: Ye put his iPhone 12 mini on 5G Auto mode, which states in the settings menu that it "uses 5G only when it will not significantly reduce battery life". But about 2 minutes of Brawl Star, an online mobile game made by Supercell, is enough to cause the device to overheat, automatically reduce screen brightness, and begin constantly switching between 4G and 5G, causing the game to lose connection.
After about 10 minutes the frames of the device are so hot that he's no longer comfortable holding it even in northern China's winter. With overheating also comes with massive battery drains. Ye said he had to constantly keep the battery topped up. Settings menu info shows that the device is averaging a whopping 200% of battery usage in the past two days while only on normal use.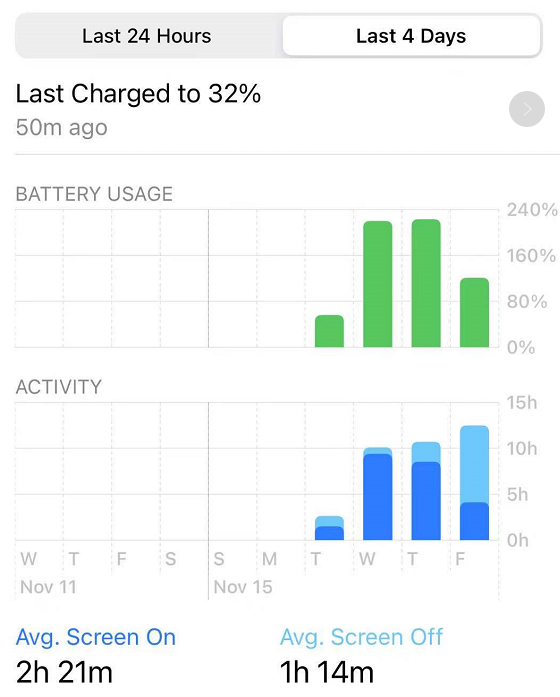 Other editors and PingWest employees who purchased iPhone 12 mini and other variants of the generation have also encountered 5G connection related issues. One person on our operations team says his iPhone 12 doesn't overheat, but struggles to receive WeChat messages with 5G Auto enabled. Another editor told me he charges up his iPhone 12 mini whenever he has chance. A search on the internet shows that similar issues also happen to users not in China.
Another issue with the iPhone 12 mini was found in the camera, specifically what Ye called a "fake focusing" issue. Essentially, with all the settings on default, the camera fails to focus on objects closer to it, despite the user manually clicking on the closer object, and the viewfinder displays the visual cue of landing a focus. As shown below in the test shot made on Ye's iPhone 12 mini, the camera failed to focus on the largest leaf despite manual focusing. The device was on the latest iOS 14.2 software when they were purchased and set up. It was then updated to iOS 14.2.1, which did not fix the overheating and fake focusing issues at all.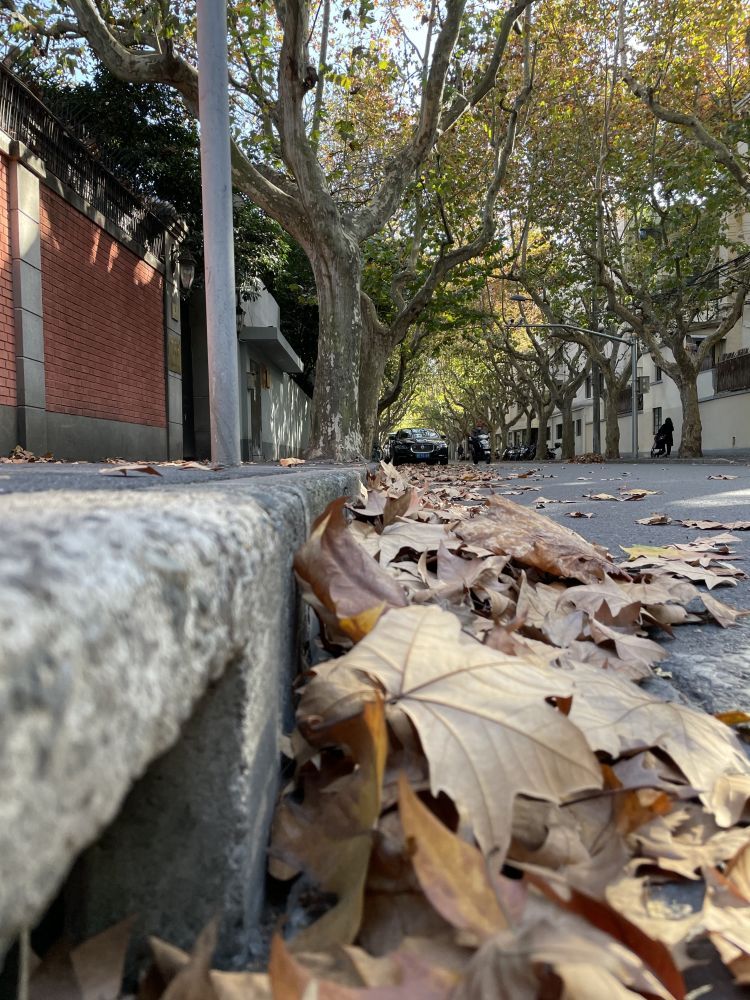 PingWest's English edition has reached out to Apple. A representative said the company is aware of the issues but did not provide a definitive answer for a fix.