It's easy to get lost in China steel jungles, especially for underage and elderly citizens. That's the original idea behind a new feature by Amap (高德地图), called Family Map, that enables users to check on the locations of their family members.
Launched on June 15, Family Map will allow users to invite up to 11 other people to join as a family, and share their real-time location with everyone else in the household. Once activated, users can monitor their family members' current whereabout, as well as location history for the past 3 days.
Besides that, it also uses geofence, a technology that can set up a virtual perimeter for a real-world geographic area, to alert users about family members, namely elderly people, leaving designated areas 200 meters in diameter.
As for the opt-in process, it begins with one user signing into his account and creating a "family" that comes with a passcode. Other family members can sign into the family by typing that passcode into Amap on their phones. Family members are also required to keep the app running as a background service and give it location permission for the feature to operate properly.
AutoNavi, the Alibaba-owned team behind Amap, marketed Family Map as an important and timely tool for ensuring the safety of family members. The team also said that users can opt out whenever they want.
However, the feature has raised considerable concerns about the potential to be abused. Chinese social networks users are complaining that it opens up a new frontier in family conflicts, especially between spouses, and may be exploited as a tool for domestic stalking/cyberstalking.
"Disabling the Family Map doesn't mean I am hiding something from my girlfriend, it is important to establish clear boundaries with your family members before any conflicts can intensify," an user on Weibo commented under a social media announcement from Amap of the feature.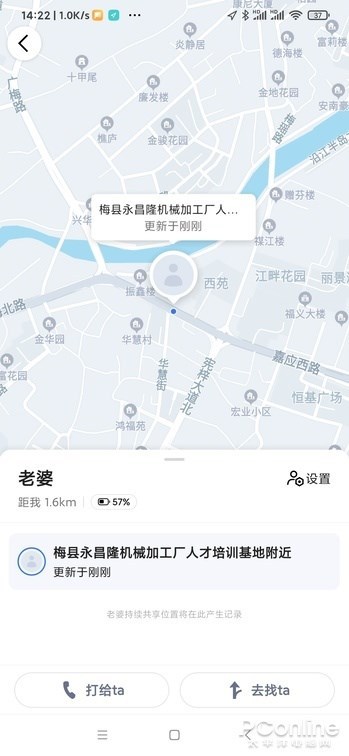 Other complaints suggested employer might abuse the feature to spy on their employees, as Chinese employees are becoming increasingly aware of their workplace privacy. Theoretically, there's no way for Amap to enforce the feature to be strictly used among family members.
Those who share this concern said raised the example of DingTalk, an Alibaba-developed workplace communication software that was forcefully adopted by many company managers because of its boss-oriented feature set.
"This must not be adopted by companies in large scale, like they did with DingTalk. It is unethical to track your employees. This feature might be abused by some managers who wants to target their overworked subordinates, making it easy for them to monitor and micro-manage employees," commented one Weibo user.
Other people suggested that rushing the introduction of such feature could endanger privacy and private information that are defined statutorily in China's Civil Code
The Civil Code, deliberated by the Standing Committee of the 13th National People's Congress, defined personal information such as name, date of birth, biometric information, phone number, location, etc. as private information that should be protected.
Apart from that, China's internet regulators have also published rules dedicated to prevent illegal collection and use of information that could be deemed as privacy.
The Cyberspace Administration of China issued warnings in the past to app operators about excessive data collection. Back then, a number of apps with a large download volume were found to have collected more data than they actually need to function and commercialize, data that are completely unrelated to the core purpose of the apps. Ele.me, a food delivery service also owned by Alibaba, was on the list.
Realistically speaking, Family Map is still a map-based feature, which would less likely be targeted by regulators and accused of excessive data collection. However, this was not the first time Amap was scrutinized publicly. In fact in 2018, it was among the three map services warned by Shanghai's Consumer Council for breaching users' privacy.
Still, as elderly people getting lost is a legitimate public safety issue, many netizens welcomed Family Map as it's still a good solution to directly tackle the issue.
"The problem is not the feature itself, but how it's used. As long as it is properly managed and used in right ways, it can be a good solution to for those who are at work to monitor the safety of their elderly parents," said one Weibo user.