In a bid to boost consumption to revive economy in the city and surrounding regions, Shanghai Municipal Government enacted a "May 5 Shopping Carnival", creating a series of sales promotions across many sectors including automobile, leisure, home decoration, etc.
Shanghai's Commerce Commission announced that total transaction volume topped 15.68 billion RMB ($2.21 billion) in the first 24 hours of the carnival that officially started at 8pm on May 4, according to data compiled by UnionPay, Alipay, and TenPay.
The campaign, with the participation of close to 900 brands, will last until early August. Both online and offline promotions are now in full swing, with Olympic gold medalist Wu Minxia joining top live streamer Li Jiaqi to sell local Shanghai products on e-commerce website Taobao, owned by Alibaba. It is estimated that streamers in Shanghai and surrounding regions did over 10,000 live shows as a part of the campaign in five days starting May 1 alone.
Other subsidiaries of Alibaba, including groceries chain Fresh Hema, and food delivery platform Ele.me, to list a few, offered nearly 50% off all across the board to customers in the region and have saved them 2 billion RMB in total, according to local news outlets.
Pinduoduo, Chinese e-commerce upstart and Alibaba's current top rival, worked with brick-and-mortar shopping malls including the Shanghai New World Malls for users to use its coupons, attracting hundreds of people lining up on the Bund. Other retailers who participated in the campaign include appliance chain Suning, supermarket chain Bailian, and more.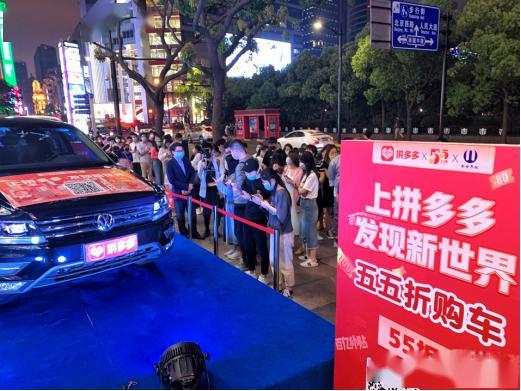 Largely due to the coronavirus pandemic known as COVID-19 across the world, China saw its GDP shrank by 6.8% in 1Q20.
"Many people said the COVID-19 impact on economics is similar to the 1929 stock economic crash, but I don't agree," Lai Cheng-Chung, Professor Emeritus at Taiwan Tsing Hua University and famous economics scholar, said during an online panel. He pointed that the economic depression at this time across the world is only induced by the single public health emergency, COVID-19, instead of a structural fault, as commodity prices did not drop significantly like in 1929.
The effect of massive campaigns incentivizing consumption across China on national local levels on boosting the economy back to pre-pandemic level is yet to be seen. During previous similar campaigns in Wuhan, Hubei, the epicenter of the pandemic, residents complained that the amounts they received were so small that it's trivial in having any effect in encouraging them to spend more.
The US has similar policies in place, though via a different approach, offering trillions of dollars in loans and welfare payments to businesses and households.