Ms. Wang says she clearly remembers Jan 25, the day she finally got on a plane from Beijing leaving for New York City. As she almost cleared through the security checkpoint, a man in visible excitement behind her told his friends that he could finally leave China for a while and stay away from the coronavirus.
Little did Wang and the man know on that day, that they were jumping from one burning ship to another.
Wang was scheduled to return to China over a month ago on Feb. 14 and already purchased a round-trip ticket beforehand. But on Jan. 31, the airline notified her that the return trip was canceled. She's still stranded in NYC as of today. "I have no idea if that man had successfully returned to China, or if he is still stranded in here like me," said Wang.
Major American airlines including American Airlines, Delta, and United, canceled all flights to and from mainland China starting Feb. 6, as the coronavirus crisis in China worsened. They haven't resumed flights as U.S. entered its own critical phase of the outbreak, with confirmed cases topping 33,000 as of March 23, the most of which gained within the past two weeks. As of today, Air China is the only airline that operates flights between New York and Beijing.
Wang had successively booked flights from Air China twice, but both were canceled eventually. The existing flights are selling tickets at astonishingly high prices. And there's no guarantee that they won't be cancelled.
Meanwhile, as the main transit points for flights between China and the U.S., Japan and South Korea both implemented strict border control to prohibit Chinese who hold a passport issued by Hubei Province, the epicenter of the outbreak, and anyone who has been to the province in the past 14 days, from entering.
That made Wang, who was born in Hubei, especially vulnerable, despite that she doesn't reside in her home province, "it's too risky for me to have a try to catch a connecting flight in Japan or South Korea. If eventually I am not allowed and stuck there, what should I do then?"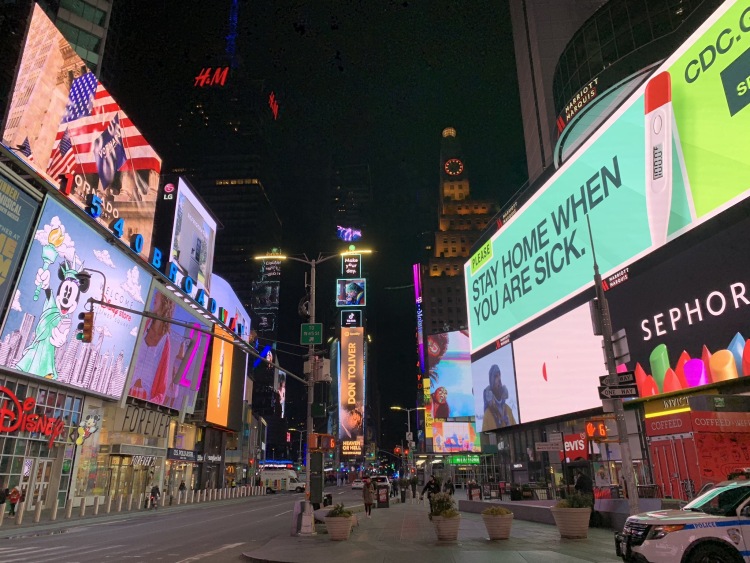 Beijing issued an order on March 15 stating that some inbound international travelers, including Chinese nationals, will be subject to mandatory quarantine. Then on March 19, situation escalated that now all international travelers arriving in Beijing will be spend at least 14 days in mandatory centralized isolation at their own expenses, which could amount to over 8,000 RMB or 1,100 USD.
Jeff Zhang, a 31-year-old Hubei man who has lived in Australia for eight years and flew his parents over from China late last year, told PingWest that at this moment, he didn't want his parents to return to China and face the unknown 14-day centralized isolation.
His parents came to Adelaide last December to visit him. However, the sudden outbreak made it arduous for them to return, as Australia has halted direct flights to China from domestic airlines since February. He found some Chinese airlines are still operating non-stop flights from Australia to Shanghai, "but how do they get home when they arrive in Shanghai? As far as I know, inter-provincial transportation in Hubei has not been resumed," Zhang said, adding that fear of discrimination against Hubei people is another factor.
Zhang had to apply to the Australian Government for visa extensions for his parents.
His father owns several projects, including an accounting school in his hometown, which has already suspended classes for almost two months due to the pandemic. Chinese authorities require business owners to pay employees wages on time, even during the shutdown, all while the owner of the school building is trying to take back the property, and banks and creditors are urging him to pay back the loans he took prior.
"Although the government has introduced some tax reduction measures, that's just a drop in the bucket." said Zhang's father.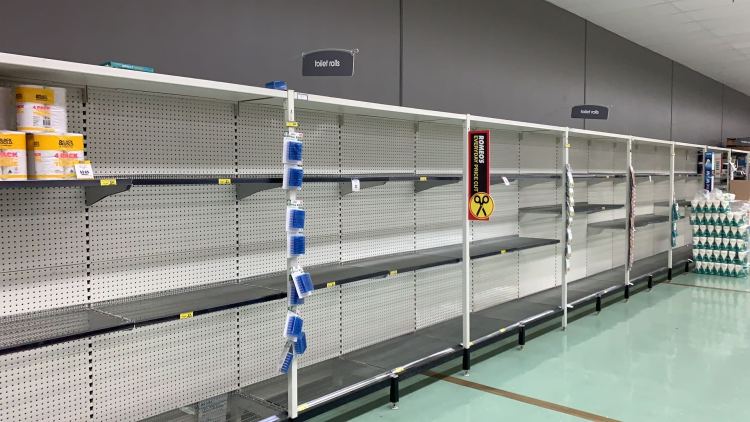 Nearly two months after the epicenter Hubei Province was locked down, the situation in China is getting better, while the pandemic is raging overseas.
James Zhong, who works in Switzerland for a Chinese company's overseas office, told PingWest that he desperately wanted to fly home to China when more than 40 confirmed cases were found in the country in early March.
He described the early responses of the Swiss government "not paying much attention to the virus, hasn't implemented stringent prevention and control regulations. People lived as usual," said Zhong, who started wearing face masks in early March to protect himself when taking public transportation. Fellow passengers scolded him for inciting fear. he now walks a 3-hour route to and from work, as his employer requires everyone to come into the office everyday.
Zhong told PingWest that he fears his health insurance might be inadequate as it is already expensive to see a doctor in Switzerland.
Even now, his company still requires everyone to work in the office. The man told PingWest that even if he has health insurance, it would be expensive to see a doctor here. "Honestly if I get infected, I'm not sure if I can afford the bill. I want to return to China, but my company doesn't allow it," he said.
"As coronavirus pandemic develops, the global economy will go into recession this year. I definitely can't afford to lose my job, so I was unable to negotiate with my boss," said Zhong.
While expat workers are stranded in their resident countries, Chinese overseas students faced an even direr situation: dormitory eviction.
As classes moved online, universities throughout the U.S. began evicting students from school-operated dormitories, resulting in many overseas students without a place to stay. Among the communities, many Chinese students are left with no options but to take the risk of infection and fly back to China.
"Once I learned that my university will offer all final exams online, I bought a ticket the next day immediately,"said Nexus Liu, who decided to head back to China on March 16. By that time, all non-stop flights from the East coast to china exceeded $7,000 a seat, and the $3,000 price tag he had to pay for the flight with two layovers in Los Angeles and Qingdao, China, was already three times that of the normal rate.
The Detroit-Beijing trip cost Liu thousands of dollars, more than 20 hours, three surgical masks, six pairs of rubber gloves, and a full bottle of hand sanitizer. Upon boarding, he found that stewardesses had little protection, and his Chinese peers were among the only handful of people who wore face masks. To minimize exposure and save on protective gears, Liu barely ate during the flight.
He was met with a full team of health workers armed to the teeth when landed in Qingdao. 25 fellow passengers were reported as suspected cases and sent to hospital.
Liu, who sat in the same row with a suspected case, was forced to miss his final leg of the trip, and undergo a 14-day quarantine in a Qingdao hotel.
He received information later that only one of the 25 suspected cases was confirmed infected. But it was already too late. Once Liu entered the hotel, he is not allowed out for the entire duration.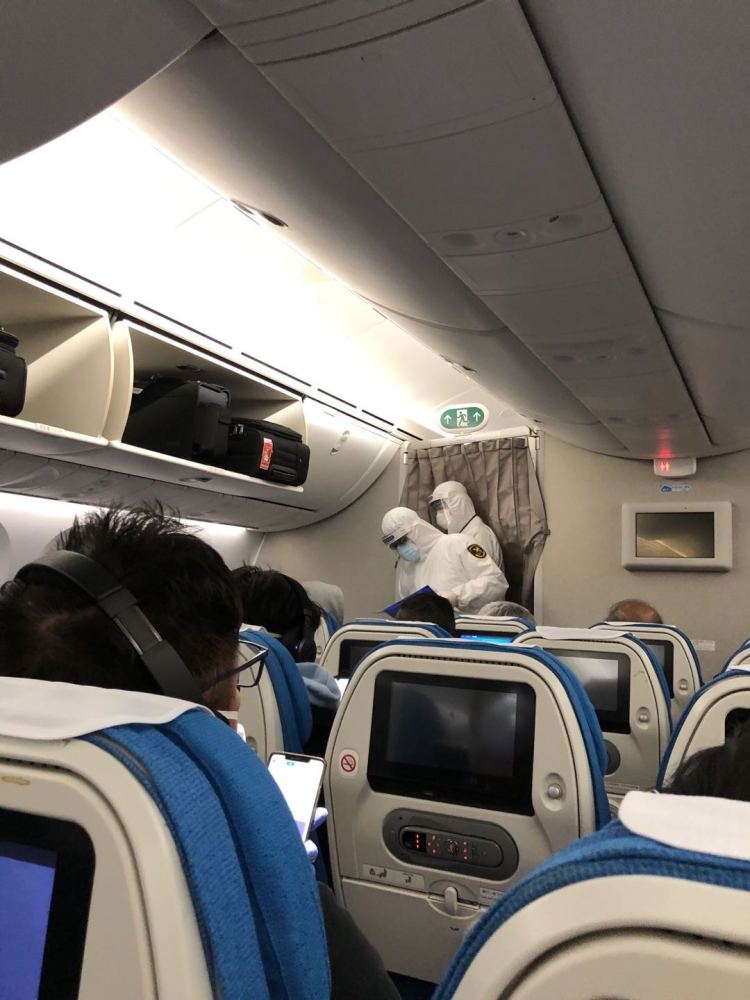 Zhanmei Yang, a visiting Ph.D student at UCLA, decided to return to China on March 19, when the stricter mandatory quarantine order was already in place in Beijing.
When asked about the reason to go back to China, Yang told PingWest that "the most important reason is that I have a flight ticket in hand." She bought it in case the situation worsens in the U.S. to the point where it's even worse than in China. "I discussed with my family and asked my professor for advice and they all recommended me to come back to China. I want to stay with my family too," said Yang.
She doesn't worry too much about her student visa status, as she thinks that by the time it expires in August, "the coronavirus will be under control."
She was able to find only two westerners on her March 20 flight to China, and to her delight they were wearing face masks, too. Nearly all other passengers were asian faces.
She had already began her 14-day mandatory centralized quarantine at a hotel in Beijing, where it costs her 400 RMB a night or 5,600 RMB for the duration.
Three meals are provided by the hotel and will be delivered to their doors. Body temperatures will be taken by trained professionals three times a day. They can leave the trash outside their door for hotel employees in protective gears to take them away.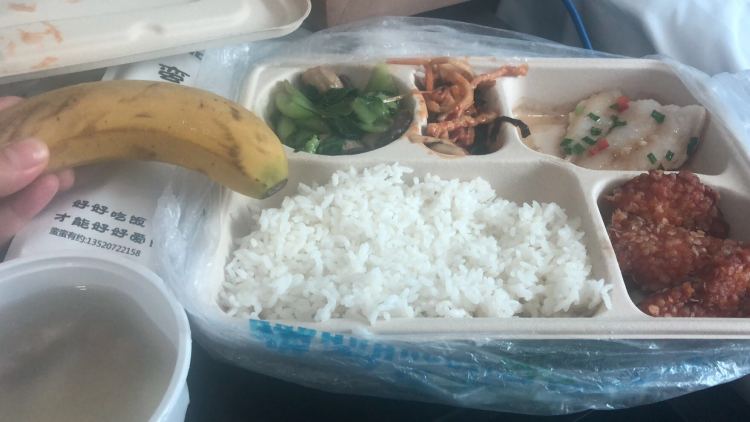 Nobody is allowed out their room at these quarantine hotels, both Liu and Yang learned. Other than that, they enjoy a sort of carefree life, eating delivered food and fruits, watching television or browsing their phones, hoping for time to pass quickly, themselves to reunite with their families, and all of this to finish soon.