On February 28, Baicheng International Travel, a Chinese online travel agency (OTA) backed by Alibaba, announced to shut down due to cash flow insolvency, marking the first major player in the online-driven Chinese travel industry to go out of business.
Baicheng's failure is just an epitome of the entire industry in China during the ongoing Covid-19 outbreak that breaks the the previously robust Chinese business world. Even though companies in most parts of China have begun to resume work as daily new reported cases continue to decline, uncertainties still lingers.
Ms. Yan, who works at a brick-and-mortar office operated by OTA giant Trip.com (previously known as Ctrip) in China's Jiangsu Province, recently had to pivot to selling pots, snacks, fruits, and imported skincare products on WeChat to make ends meet. She told PingWest that her income consists of a meager base salary, and relies heavily on commissions, which relies on orders both online and offline. Now she have to find other means to make money so as the mortgages and car loans on her shoulders don't break her lifestyle apart.
"Compared to my peers at Baicheng, I'm fortunate enough to still have a job," the 30-year-old said.
James Liang, co-founder and chairman of Trip.com, told the public that layoffs and pay cuts would not be the company's first choices facing a crisis like this.
"The company even encourages us to explore sideline businesses," said Yan, "I have worked in the travel sector for seven years and accumulated good networking resources. I have plenty of potential customers on my WeChat, and my colleagues working in Japan and South Korea contribute by providing a source of products."
Japanese multi-cookers are selling well among her customer base as her customers, like many people throughout China, are still ordered or recommended to be confined to their apartments. Skincare and facial masks are also popular despite people are told to stay in, likely because most of her clients are women, as she explains to PingWest.
While Yan's side hustle is doing fine at the moment, her office was a top performer last year. She can't wait for the epidemic to end and to resume her day job as a travel agent.
As Baicheng has demonstrated, not every online travel company has relatively healthy financial conditions and is confident to survive this epidemic. In fact, even Trip.com is facing immense risks. The OTA giant had to secure a $1.2 billion loan via Standard Chartered through syndication, Reuters reported on Feb 28.
Trip.com's stock price is down more than 20% since mid-January. The company had to postpone announcing its Q4 and full-year results to March 18 from February 26.
Although Liang has told media that when the epidemic ended in China, the tourism industry would usher in explosive growth, some still believe that due to the outbreak of the global pandemic, the outbound tourism business is arduous to recover in the first half of this year.
Mr. Chen, a 27-year-old man who operates his own travel agency in Hubei Province, the epicenter of outbreak, told PingWest that he is not very optimistic about 2020 as his agency mainly operates outbound tourism. Despite the epidemic is showing a declining trend within China, individual outbreaks already appeared in other major destination countries. Japan, South Korea, Italy, and France, among other places where locals are fighting outbreaks, are popular destinations for Chinese tourists
"Besides, the epidemic has also brought psychological trauma to many other Hubei people and me, so the demand for tourism will not recover soon," said Chen.
Chen had also considered taking other measures to reduce his loss, but since Hubei has implemented the most draconian quarantine policies, he can do nothing but stay in his apartment. Business was good last year so he bought a new luxury sedan as a reward for himself. But now he is seriously considering selling the car.
"I'm now relying on my savings and waiting for 'the spring' to come, which may take a long time," Chen said.
Insiders analyzing the possible impact of the coronavirus on the industry have referred back to the SARS outbreak in 2003 and the MERS in 2015. However, the size and spread of the novel coronavirus have dwarfed both of them, suggesting that the impact could last longer and be more severe.
With the extension of the epidemic prevention and control period, the total loss of the tourism industry may exceed one trillion yuan, said Zhang Tianlun, a securities analyst.
In a recent interview with 36Kr, Trip.com's Liang acknowledged that this year his company could suffer the worst losses ever. Even his company--a travel agency--had to launch e-commerce services to keep people spending money.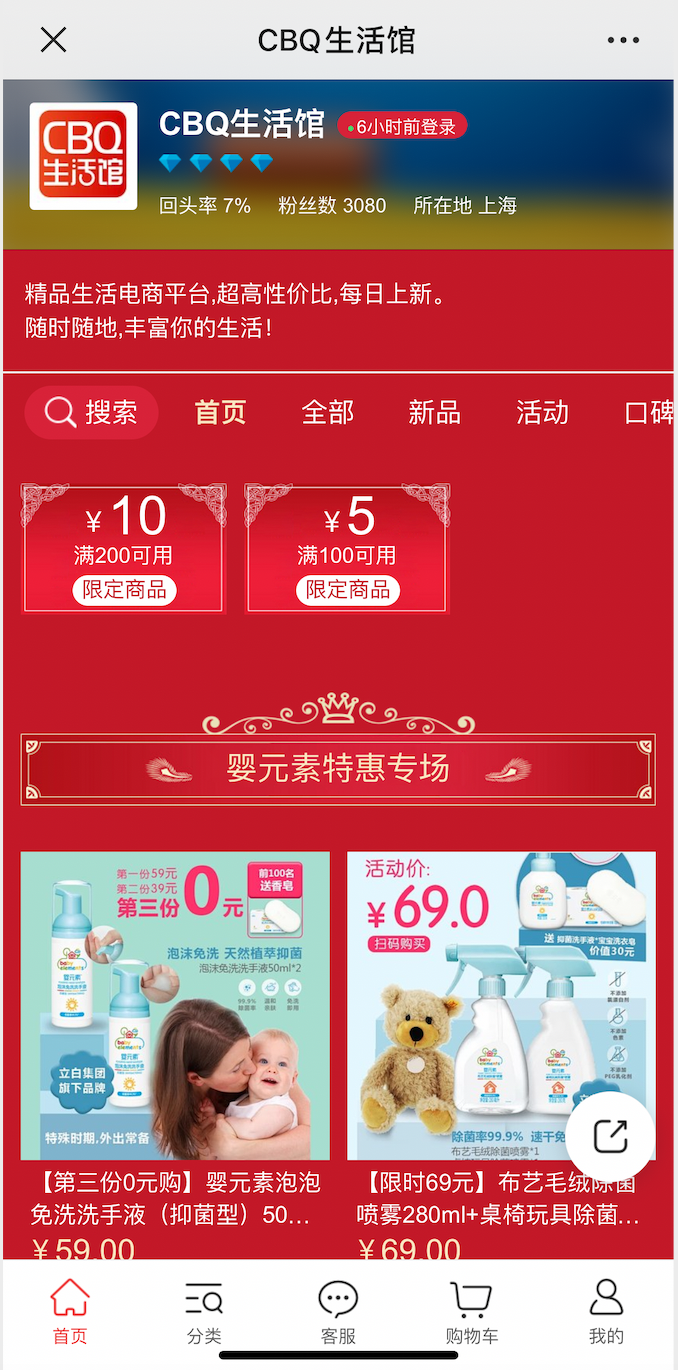 The new service, however, only gets hundreds of thousands of transactions per week, and is far from making up for tremendous loss.
Liang and Jane Sun, CEO of Trip.com, announced on March 9 that they are voluntarily waiving their salary altogether. Other executives have also expressed willingness to cut their salaries until the industry recovers.
Sun believes that domestic tourism will gain vitality first and has now recovered by about 10%. Moreover, according to a recently released survey by Trip.com, 85% of users will continue their travel plans after the epidemic is over.