In a desperate move to maintain businesses amid the ongoing coronavirus outbreak that blocked human migration on a national scale, factories and other service companies began hiring each others' employees to make up for their own loss of workforce due to traffic lockdown, PingWest has found.
The outbreak coincided with the Lunar New Year holidays, during which migrant workers travel thousands of miles to their hometown to celebrate with their families. The traffic lockdown installed across China to control the epidemic rendered many of these workers unable to go back to their job. At least 24 provinces of China announced in early February not to resume work until Feb. 10 in order to contain the coronavirus outbreak.
China Cuisine Association reported that 78% food production enterprises are suffering from a severe loss during the epidemic. Only 32.8% of all small and midsize enterprises in China had resumed production as of Feb 26, according to Zhang kejian, China's Deputy Minister of the Ministry of Industry and Information Technology.
Online grocery shopping, however, saw a surge in demand amid coronavirus. In fact, any company with item or food delivery services built in their business models would see revenues grow rapidly, such as Alibaba's Fresh Hema, JD.com's 7Fresh and grocery-shopping app Missfresh. A director at a supply chain company Jiuye said that its business partners, including Missfresh, JD.com and Alibaba's online grocery service operator Tmall market, saw orders increase by 300% during the Lunar New Year holiday.
But these companies' delivery capabilities were limited due to lack of manpower as stated above. Fresh Hema said only 70% of delivery services were resumed during the Lunar New Year holiday, and 80% resumed by mid February. The shortage of couriers forced people to buy fresh food in brick-and-mortar stores which increased their risk of infection.
In such circumstances Alibaba announced it would offer positions to workers at restaurants, cinemas, hotels, shopping centers and more, in a Message to Merchants, adding that its food-delivery platform ele.me has launched an employee-sharing program named "Blue Ocean".
"Couriers are in exceptionally high demand," said the company on Weibo, "We are opening around 30,000 positions, including sales associates, delivery men, operation associates, purchasing managers, marketing specialists and more. We welcome fresh food, real estate and more industries to build a partnership with us to send labors here for short-term work."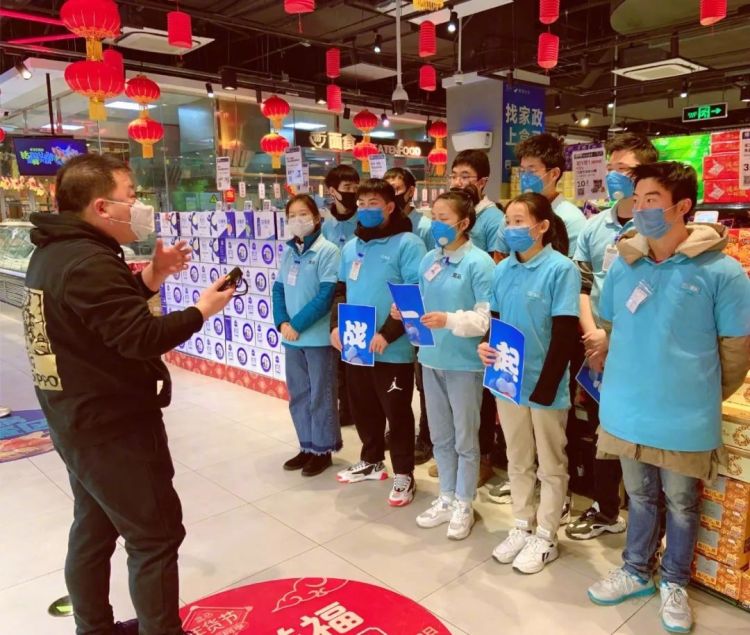 This measure makes sense because while some businesses, including restaurants have little to no business during the outbreak, manufacturing companies and delivery services are in dire need of workers. Replace those unemployed workers benefit both of their previous employer and the current one.
For example, Waiters from restaurant chains including Yunhaiyao and Youth Restaurant are joining Alibaba's Fresh Hema, after physical examinations and health trainings are conducted. The company was able to recruit a total of 3,000 new employees from more than 40 other businesses and have them started working in Beijing, Nanjing, Xi'an, Shenzhen, Guangzhou, Kunming, among other cities as of Feb 19.
In Hefei, Anhui Province, the municipal Human Resource and Society Security Bureau announced a similar initiative. Empark Grand Hotel Anhui signed an employee-sharing partnership agreement with Haier. The agreement will allow the hotel employees to work for Haier in different capacities for at least 1 month so they don't have to go out of work.
The Empark-Haier deal is also part of a larger series of employee-sharing deals the Chinese home appliances giant signed in many cities across China. "They are assigned to be manufacturing assistants, and their wages will be the same as regular Haier staff," Guan Yuxian a General Manager at Haier said in an interview.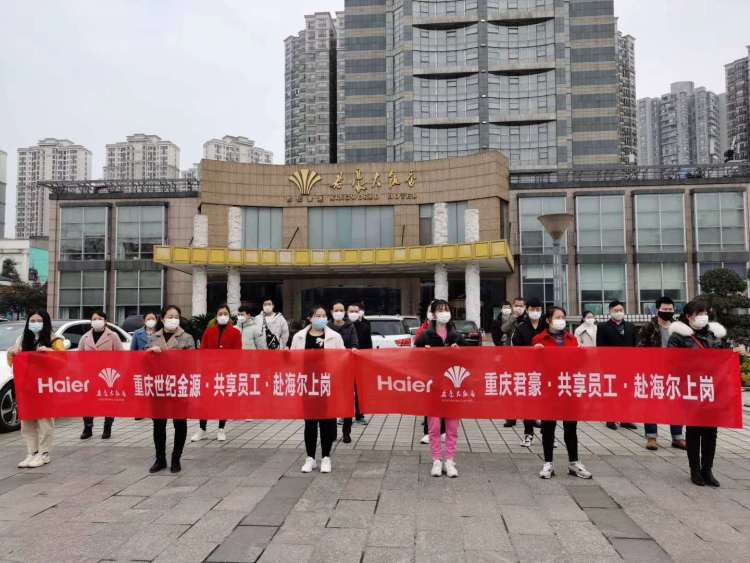 Pan Helin, Executive Dean of the Institute of Digital Economy of Zhongnan University of Economics and Law, thinks that employee-sharing is promising. "Shared employees benefit both enterprises in a partnership. The cost of the model is quite low."
However, the trend isn't likely going to continue after the epidemic is mitigated, according to Ou Weian, a lawyer at Tianping Law Firm. He told media that "this is only a compromised pattern, and I don't think it will last long after the coronavirus outbreak ends."