It's been the second week that workers in China are supposed to return to work according to the original legal holiday schedule, but a large portion is still self-quarantined at home. A poll created by a famous humor account 'Meme' on Weibo (Twitter of China) shows that 224 thousand participants out of 304 thousand in total have not resumed work yet, representing 73.7%.
China's Internet giants are also hit by the coronavirus outbreak. Releases of electronic devices, such as smartphones, AR/VR headsets, smartwatches, smart speakers, Xbox and PS5, are put off; Many tech giants from China and the world are withdrawing from Mobile World Congress 2020 in Barcelona, Spain, the upcoming key smartphone event of the year; Global supply chain is disrupted.
Production across the tech sector are threatened, and most of smartphone launch events scheduled in February are turning to online.
Xiaomi's upcoming Mi 10 series will live on Taobao Thursday at 2pm, Beijing time. Mi fans are able to enter into the 'cloud launch event' through searching 'Mi 10' on Taobao. Audience can also live interact, buy with watching and call into the live event.
Huawei also announced that its sub-brand Honor's launch event will be online. The new product is of a great probability to be Magic 3. Nevertheless, Huawei confirmed to PingWest that it will attend the Mobile World Congress 2020 and will showcase a new smartphone at the event. The Mate Xs foldable phone is expected to be unveiled then.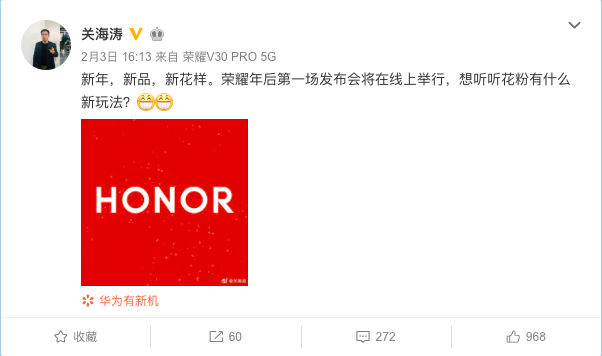 Both of OPPO's Find X2 and Realme's X50 Pro 5G will tease at the event as well. Vivo's iQoo 3 is originally scheduled to launch online on February 25, but the vendor announced to withdraw Wednesday.
Thursday morning GSM Association (GSMA) just announced to cancel MWC 2020, unfortunately, saying that "With due regard to the safe and healthy environment in Barcelona and the host country today, the GSMA has cancelled MWC Barcelona 2020 because the global concern regarding the coronavirus outbreak, travel concern and other circumstances, make it impossible for the GSMA to hold the event."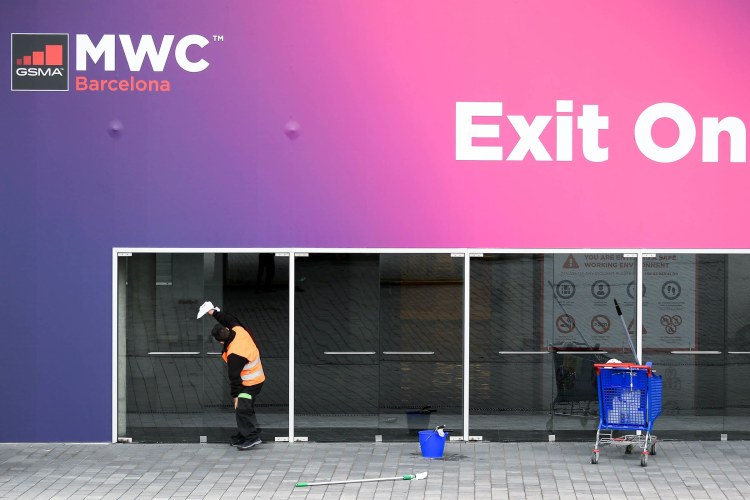 Google, Facebook, Cisco, Ericsson, Intel, Amazon, LG, Nvidia, Sony and more announced to withdraw the other days. GSMA have to cancel one of the world's most significant tech events following more and more exhibitors' exodus over coronavirus fears.
The cancellation of MWC plus limited production capability worsen handset makers situation. Foxconn, key supplier of iPhone, and assembler of Huawei smartphones, Amazon Kindle devices, HP, Dell and other major electronic devices, was banned to restart its plants due to coronavirus, according to Nikkei Asian Review. Chinese authorities called off the production resume plan after public health experts inspected the Shenzhen and Zhengzhou factories. But the two assembly sites got approvals to resume some production Monday, according to Reuters. Only 10% of the workforce is returned, around 16,000 workers in Zhengzhou plant while 20,000 in Shenzhen plant. Foxconn has another factory in Kunshan in southeastern Jiangsu Province, but the company's executives are still in negotiation with Chinese authorities to resume production.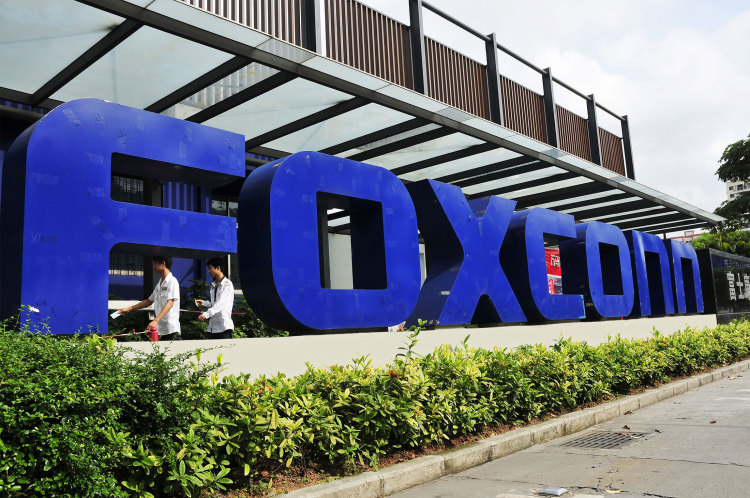 Global supply chain disrupt is another blow to smartphone makers, not only Chinese ones but also global ones. With limited smartphone production capabilities, International Data Corporation (IDC) said China's smartphone shipments for Q1 2020 could decline by more than 30% from the same period last year. Famous analyst Ming-Chi Kuo predicted that iPhone shipment will drop 10% to 36-40 million units in Q1 2020.
China is 'the world's factory'. 70% smartphones in the world are made in China. The coronavirus outbreak not only hurts Chinese companies ranging from tech industry to manufacturing industry, but also the world's. Kuo said the first half of 2020 will be a tough time for global smartphone makers. Plus, offline sale is an essential way, representing 70% of China's smartphone shipment, but the unexpected sudden coronavirus damage the whole tech industry's supply chain. Global tech firms have to suffer in the tech sector's winter.