Shifu Go Go Go, a talent show about rideshare drivers, went live on the Internet on December 25, 2019. The word "Shifu" is a polite term Chinese riders uses when talking to drivers.
The show is basically your average talent show, but for and only for drivers on the popular ride-sharing app Didi. And it is produced by—you guessed it—none other than Didi itself, or Lilicheng to be exact, an entertainment company Didi set up specifically for the show.
Drivers are given 100 seconds each to give performances in a variety of forms. One of the current-season contestants is Xu Ang, a so-called "first generation" driver who registered to drive with the app as early as in 2015. He performed the song Nessun dorma by Luciano Pavarotti from Turandot in Italian, which was very well received among the celebrity judges. Song Xuejian , another driver from Chongqing city performed extreme bike climbing, while others showed off their magic, kung fu, gymnastics skills. The rules is basically the same as other regular talent shows, as these judges make decision on whether or not to send the contestant into the next round. The driver who wins the national final round will be given the honorary title "China's Top Shifu".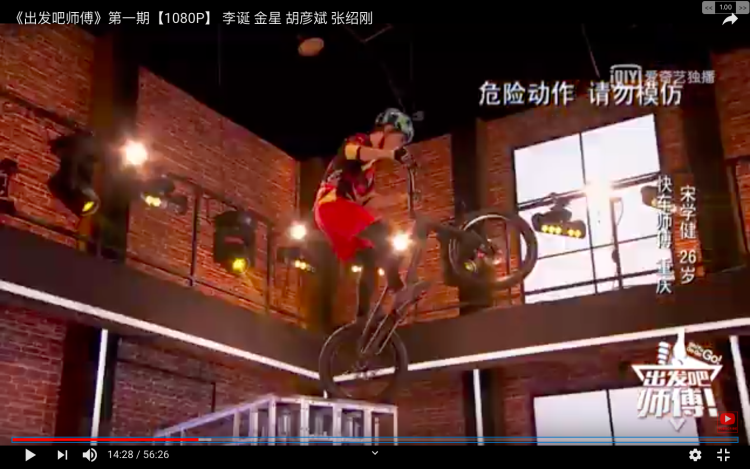 The show was jointly produced by Lilicheng Entertainment, the Didi subsidiary, and Canxing Culture and Broadcast Company. iQiyi, the top video streaming platform dubbed China's Netflix, also participates in the production through writing the scripts.
Established just in November 2019, Lilicheng's Legal Representative is Wang Jiajie, a director at Didi's Marketing Department. Wu Rui, a co-founder at Didi also sits on the subsidiary company's supervisor role. Public business registration information shows that the company engages in TV show and film productions.
This is the first time that Didi, a ride-sharing company, steps into entertainment business. "The talent show provides a platform for the public to know more and better about the livelihood of these drivers, to focus on the human aspect of the service provider," said Yang Zichao, founder of Chaoshengbo Venture Capital and an Internet KOL, adding that this would build trustworthiness between drivers and passengers.
Su Qin, a Chinese author tweeted on Weibo that "it is valuable for Didi drivers to showcase their talents, because earning dignity and honor is more important than simply making money.
The show is Didi's latest attempt to proactively improve its image after several incidents, such as driver murdering or kidnapping passengers, happened in the past two years. In one of the most extreme cases, victim Li Mingzhu was raped and killed by her Didi carpool driver Liu Zhenhua, who was already a series offender at the time of the crime. The case was discussed heavily on China's social network, which consequently led to Didi shutting down its carpooling service.
The service recently came back after months of internal redesign and rectification.