BEIJING (PingWest) – Last week, Tesla announced a price cut on its 3, S, X models. The price of the popular Model 3 electric luxury sedan dropped to a base price of $35,000. In addition, prices of some of the Model S and Model X lineup dropped by as much as $12,000. However, the price reduction in China was especially sharp, with Model S and Model X cars seeing their prices reduced by up to $50,000.
The following table summarizes the price cuts of the three models.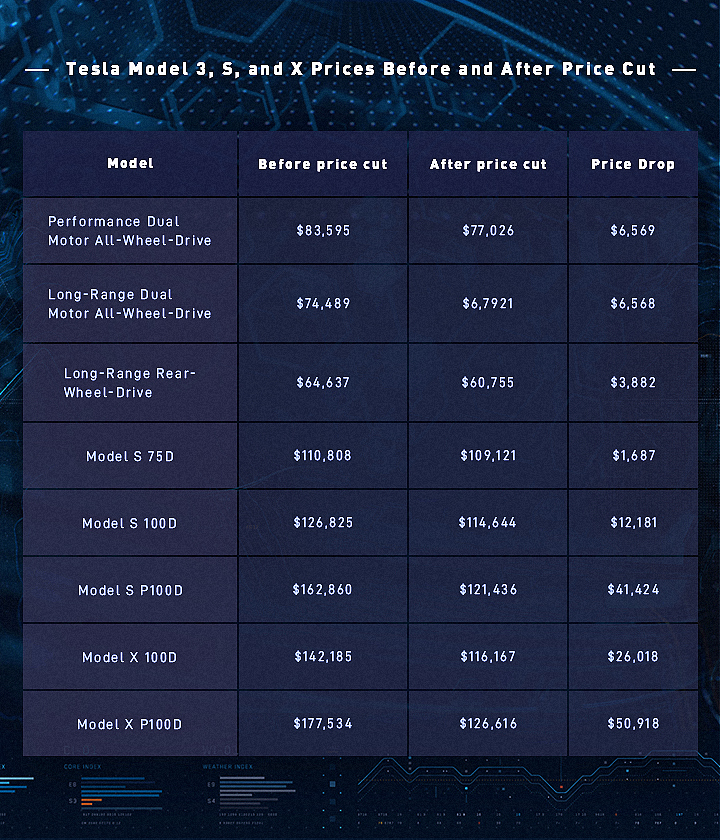 (Image Credit to Cheng Kai)
According to Tesla's blog, it is changing its sales strategy to online-only, so all vehicle prices could be lowered by about 6% on average. Tesla said over the next few months it will be "winding down many of the stores, with a small number of stores in high-traffic locations remaining as galleries, showcases, and Tesla information centers."
However, Chinese Tesla owners aren't buying Tesla's move. The price reductions have ignited anger among owners such that some of them put up banners at Tesla's stores to protest the company.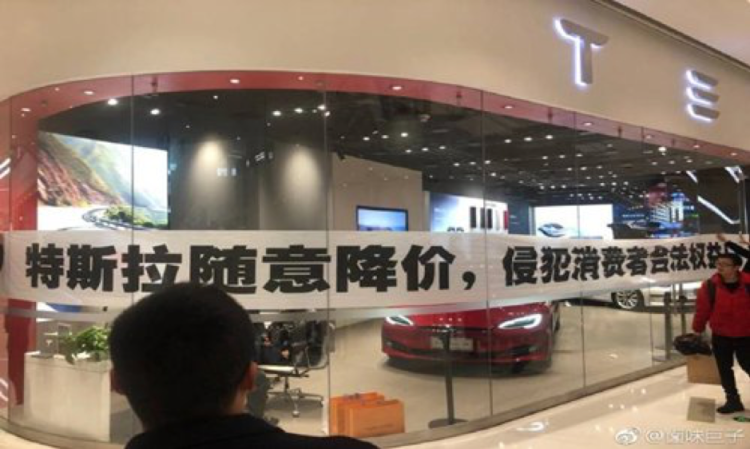 The banner roughly translates as "Tesla just cutting prices infringes customer's legal interests."
On Weibo (China's Twitter), customers expressed their indignation over the drastic price cuts. The Global Times reported some of the owners' resentment:
"I received Tesla's Model X on February 25, and I only drove this car for five days before Tesla announced a price reduction of 174,300 yuan ($25,989.87). I'm probably the most unlucky new buyer … That's unfair,"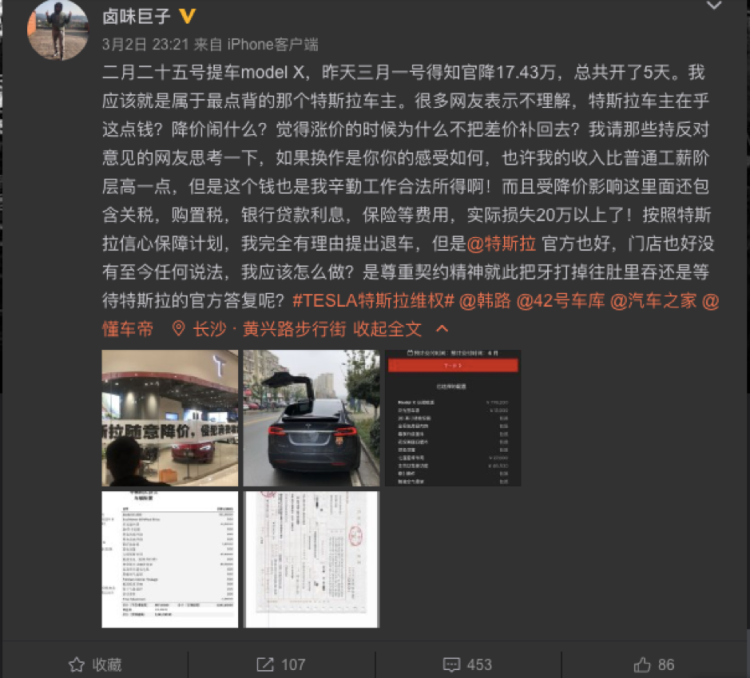 On Chinese question-and-answer website Zhihu, the Tesla price cut topic has attracted more than 2.5 million views so far, with a discussion raging on whether Tesla owes anything to current owners for the price change.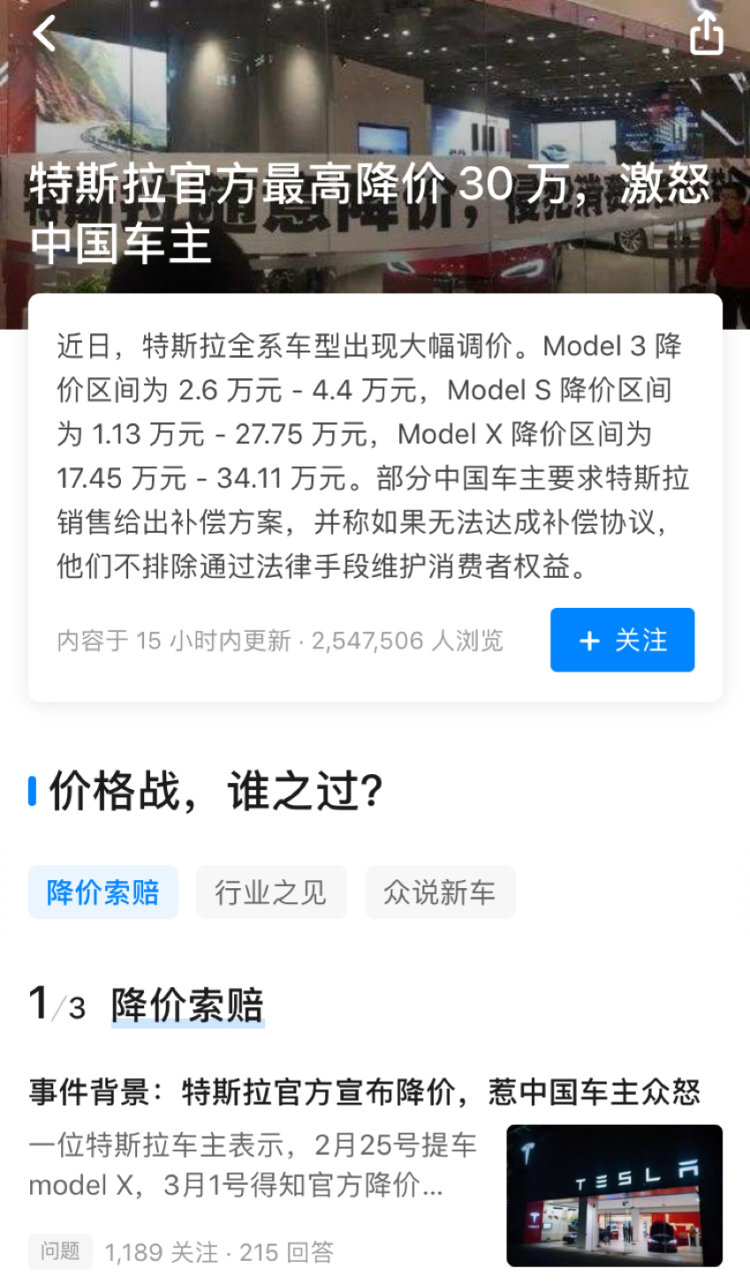 A number of Tesla fans, in contrast, argues that price drop is always good as such high-quality EVs are more affordable to people.
To alleviate buyers' fury, Tesla announced two options for owners who already bought Tesla cars before the price drop on March 1. The first is an offer of an update of "Enhanced Autopilot" to "Autopilot +Full Self-Driving" for free while maintaining the original price before the reduction. The second is a rebate to match the new price, but the owners will have to purchase "Autopilot" and "Full Self-Driving" at a price shown on the official website.
Along with the two options, Tesla is allowing owners to return cars within seven days or 1,000 miles for a full refund.
Why did Tesla cut prices for three models of its vehicles? EVs are becoming more and more popular worldwide, and a number of EV makers are producing high-quality vehicles to compete with Tesla, such as China's Nio, BYD, and Japan's Nissan. The following chart shows the top 10 selling EVs in 2018.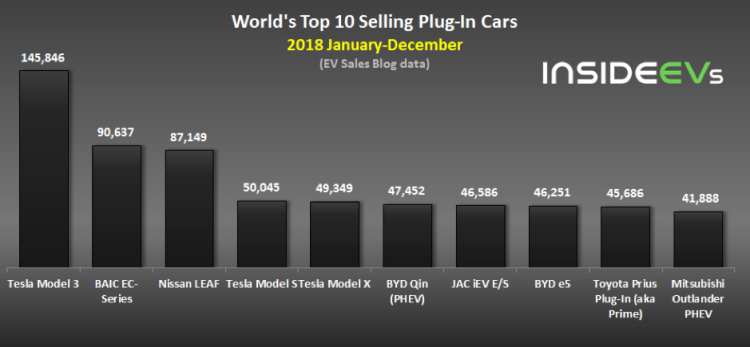 (Image Credit to INSIDE EVs)
The data above shows Tesla dominated the global EV markets. However, BAIC, BYD, and JAC from China, along with Toyota, Nissan, and Mitsubishi from Japan are not far behind. Asian EV manufacturers take advantage of lower costs that could attract more customers. Facing tough competition with these new players in the EV industry, Tesla has decided to change its sales strategy to lower prices worldwide, especially in China, which is Tesla's largest overseas market.
(Cover Image: Electrek)