Chinese tech giant Huawei launched the latest smartwatch dubbed the Watch GT 2 alongside the Mate 30 Pro in September. As a successor and good iteration of last year's popular GT series smartwatch, the Huawei Watch GT 2, abbreviated as the GT 2 further alone this review, made upgrades in both hardware and software, and is becoming more useful than the previous generation.
Form factor-wise, the GT 2 has a whole piece of flat glass on its face with little to no bezel surrounding it, a step-up from last year. In my daily use, this edge-to-edge design made swiping, which is honestly one of the only two interaction modes on a form factor this small, much better.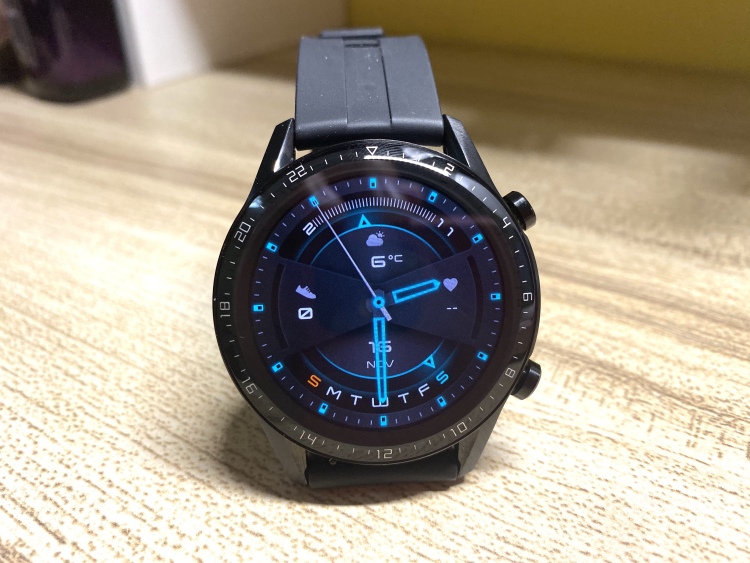 The version of GT 2 PingWest received for review is its 46mm, Sports edition, equipped with a 1.39-inch AMOLED screen with display resolution of 454 pixels in diameter, and ultra-thin design. The watch also comes in a 42mm size version, at a 390 pixels resolution. Besides a silicone-strapped Sport and a Classic edition with leather straps for both sizes, the 46mm version has an "Elite" and the 42mm has a "Elegant" edition. The Elite edition has a larger lug (the part where the case and strap connects) and a metal link bracelet, while the Elegant edition's lug is smaller, has a Milanese loop and is clearly targeted towards female users by design.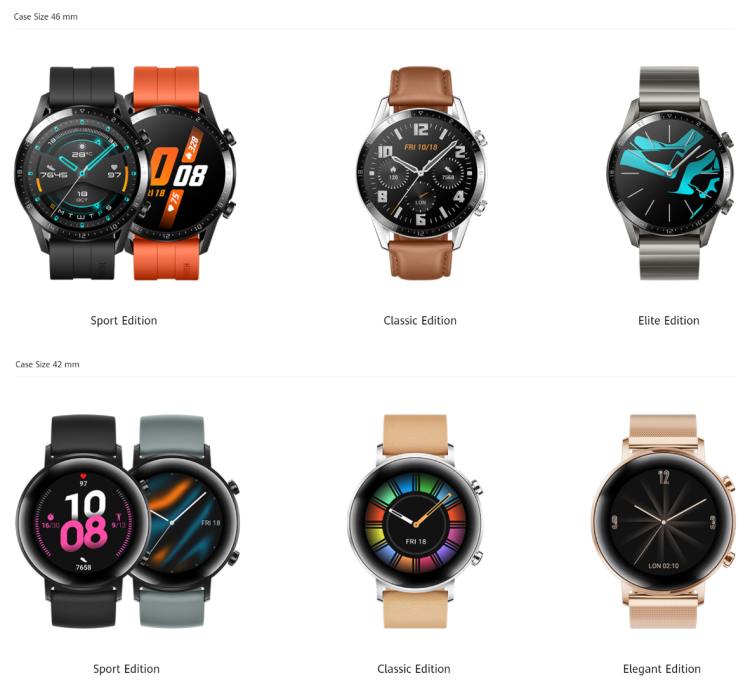 Huawei claims a whopping 2-week battery life for the new smartwatches, partially attributed to the company's self-developed Kirin A1 chip. During a 5-day real life testing, albeit with minimum workout tracking, the battery percentage in the GT 2 we received dropped from 74% to 36%, representing a daily battery usage of 7.6%, or about 2 weeks's battery life--pretty impressive. However, if you're looking at the 42mm versions, you only get one week due to the thin design resulting in smaller battery.
Fitness tracking is an essential feature for most smartwatches, and the GT 2 achieves nearly all. It has sensors that can track heartbeat, sleep and even your stress level, that is if you're using an Android phone, with added new features such as a peripheral capillary oxygen saturation monitor, reading the amount of oxygen in user's blood stream, as is shown below.
In addition, Huawei partnered with the 301 Hospital, China's most prestigious military-background public hospital to record and study on premature ventricular contraction extra heartbeats that disrupt your regular heart rhythm, so as to notify users immediately to prepare further treatment.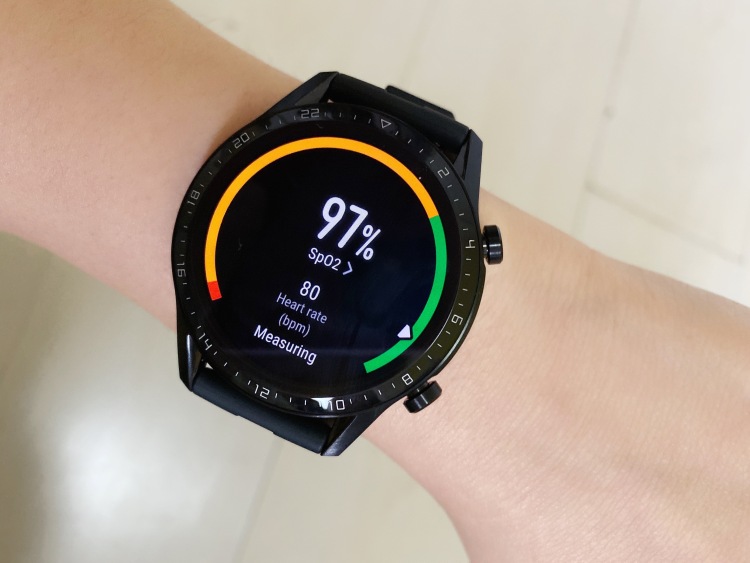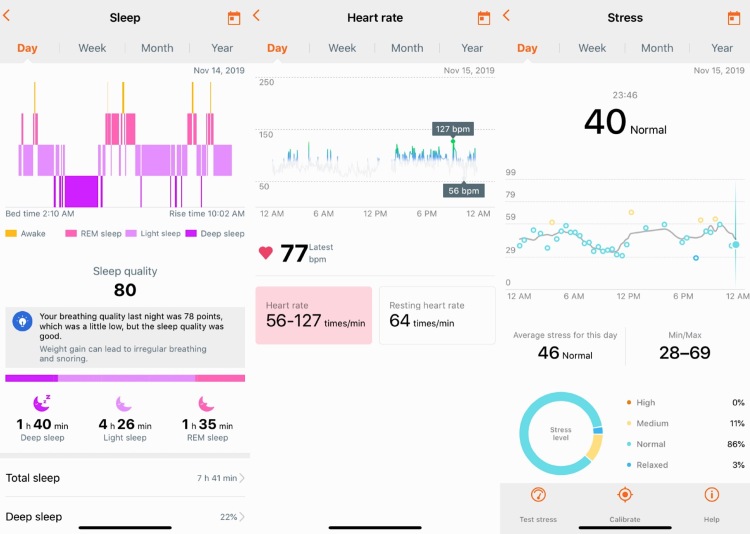 The GT 2 also can track a total of 15 modes of workout including running, swimming, hiking and even triathlon, with a short press of the crown lower button between the two. While on a workout, the heartbeat monitoring worked consistently to warn me about abnormal heart rate and advice me to adjust my pace and breathing.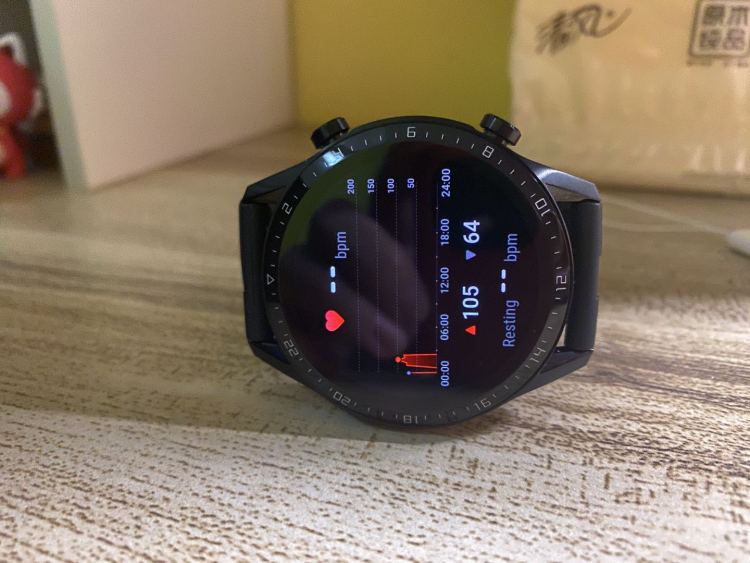 Besides fitness tracking, the GT 2 also comes packed with daily features, but the most important one in China might just be the support for a slew of mobile payment services. By having a programmable NFC chip. users can install apps from local transit providers to load their transit cards onto the smartwatch. Alipay is also supported and I can add a desired amount of money onto the smartwatch (how that works depend on your Alipay account and certain settings) and go around town without pulling out my phone.
At last, however, the GT 2 doesn't support any form of cellular services, let alone the SIM card virtualization that the Apple Watches have been having since two iterations ago. This means that while for most of the times around town I don't need to take out my phone, I still can't go full on "phoneless", when on a workout or a short groceries run for fear of missing calls and important notifications. While the watch is great overall, I'm not sure why Huawei doesn't include cellular connection in the watch and it would have been a "nice to have" feature.