Police recently raided the office of Quannengche (全能车), a bike sharing company.
The reason for the raid, according to Zhang Hong, a cyberspace police officer in Shanghai's Minhang district who went beyond their jurisdiction in a joint task force with Shenzhen police, was that it is a fake bike sharing company and doesn't operate a single bike.
Its app attracts users by having the ability to unlock nearly all bikes from other existing platforms, including the Mobike and the now-defunct Ofo. The problem, however, was that Quannengche did so without the knowledge and consent of the other companies whose bikes it unlocks.
Instead, it first breaches the servers of other bike sharing companies, retrieves key info on their existing subscribers, then intercepts the data transmission when its own users are unlocking bikes, and add those stolen info into the data package to trick the servers into believing that the user unlocking the bikes are legitimate, when in fact they're most likely not.
"It can be called as sharing economy since the unlimited service was shared by the platform, " posted by a defender of the Quannengche app on Weibo.
Users can subscribe to its service for 299 RMB (roughly $43) a year, much lower than that of the services other companies provide. "It's quite convenient and economical," another user posted on the social network.
In August, the joint task force confiscated 68 server machines from the company's Shenzhen office and apprehended a total of 14 people working for the company, among which three have been officially arrested for their alleged conduct. The exact crime they were charged with is not disclosed at this time.
The operations of Quannengche costed legitimate bike sharing companies 300 million RMB, according to a report by CCTV, China's state-owned television network.
Quannengche capitalized on the fact that as China's once-booming bike sharing economy reaches freezing point due to lack of further capital to support and mismanagement, users by the number of millions fear that a refund of their security deposit in bike sharing startups might be already thrown out of the window. Many of these people registered on multiple platforms, giving out hundreds of RMB a year to startups.
According to the 2018 Consumption Protection Data Report released by China's consumer protection watchdog, "difficulty to get the deposit refunded from bike sharing platforms" is among the most complained-about problems.
Normally, bike sharing startups charge as little as 1 RMB per hour, which is hardly enough for them to maintain cost effective. Therefore, they need to count on spending the deposits on daily operation or high-risk financial investments to make ends meet. Nearly all bike sharing startups existing by the end of 2017 went bankrupt or got acquired by the end of 2018. It was never clear how many of these bike sharing startups were supposed to become profitable.
Even Mobike and ofo, two of the most famous startups, had to take a hit.
In April, Mobike was rescued from its financial struggles when it was acquired by Tencent-backed Meituan Dianping, a company providing services like group buying, ticketing and on-demand food delivery. Today Mobike operates with a fleet of bikes greatly reduced in numbers, and much of its overseas expansions phased out.
Meanwhile, after missing a merger opportunity with Mobike and being acquired by Didi, China's top rideshare startup, beleaguered Ofo stood on the verge of bankruptcy. Angry users stormed Ofo's office in Beijing, asking for their deposits to be refunded, as some of them have more than 13 million people in front of them in the in-app queue for refund processing.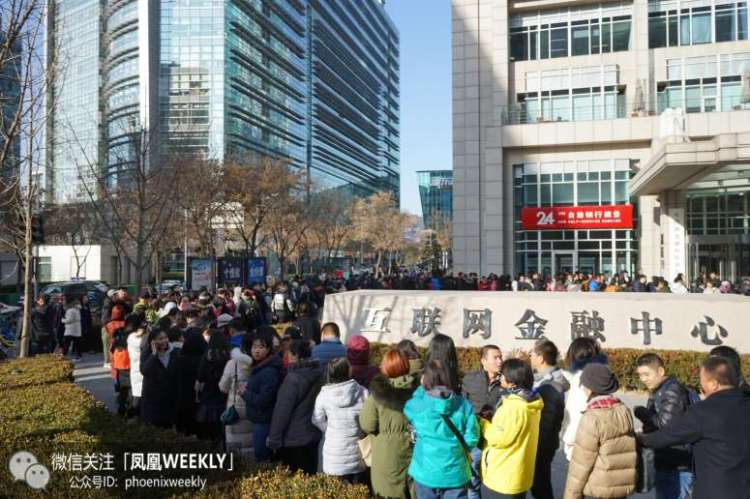 Under the circumstances, Quannengche popped up to become the more economical, albeit illegal solution for bike sharing users to continue riding.
Despite the police claiming that the company hacked the servers of the established bike sharing companies and was able to conduct a sort of man-in-the-middle attack, No bike sharing companies reported their services being breached during the time Quannengche was active.
The Chinese government has been ramping up effort to tackle issues and illegal activities relating to data privacy and security in the market. On May 28, 2019, the Cyberspace Administration of China (CAC) released the draft version of China's Measures for Data Security Management containing detailed rules to expand regulations beyond the Cybersecurity Law 2016, which came into effect on 1 June 2017.
Earlier this year, Qiaoda Technology, a Chinese data company that scraped data from multiple job-seeking platforms, was raided by authorities in suspicion of illegally obtaining personal information. In addition, many similar companies have been halted or required to be rectified after the action.