Get ready, here comes a mouthful: Weibo, China's Twitter-like public social network, launched a Instagram-clone social media platform called Oasis.
Users can log in Weibo's Oasis via mobile numbers, Weibo, WeChat or QQ accounts, but the platform is invitation-only at the moment. The app features a main feed of pictures and videos, a mashed-up page for trending, search and algorithmically recommended posts, as well as a filters and visual edition tools, which are all popularized by Instagram, the mother of all visual-based social networks.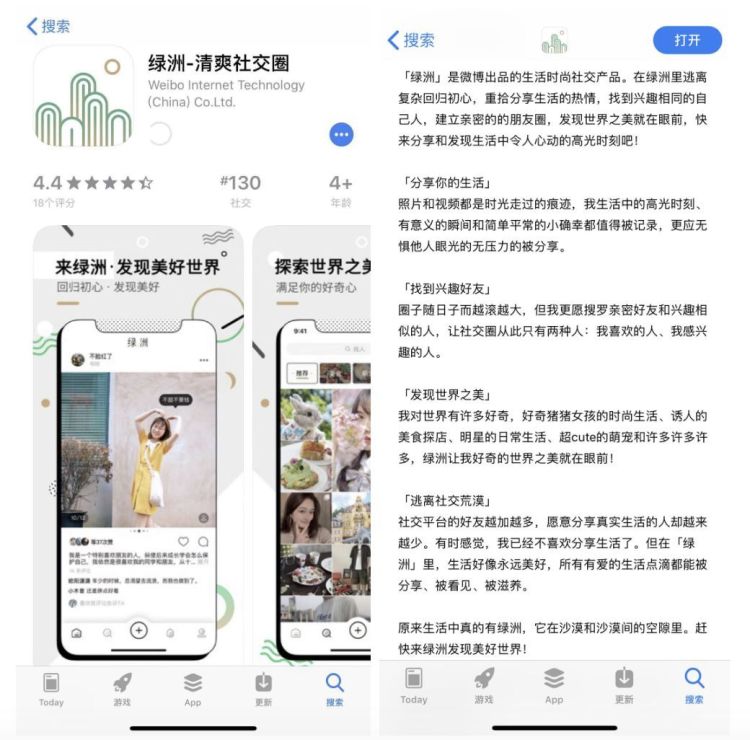 Marketed as "a lifestyle and fashion social platform for young people," the app is designed to appeal to those who are interested in the exquisite lifestyle. Within two days, Oasis rushed to the top of iOS App Store under the free apps section.
Despite being a new app currently in beta, there's actually lots of content in Oasis. The app seem to pull users' past posts on Weibo, if they opted to link their Weibo accounts.
Less than three days after the launch, people pointed out on Weibo that Oasis' logo shares a certain level of similarity with the image a Korean design studio created in 2015 for a film festival. Wang Gaofei, Weibo's CEO, responded that the app had since been removed from the App Store. While the app is still functional, Weibo has yet to respond to questions regarding when will the users who haven't got on board be able to download it.
Plagiarism is only one of Oasis' several problems, as the app is still battling frequent technical difficulties from users rushing onto its servers, even after being pulled from downloading channels. Users joked that this has been a historical issue with Weibo, a social network that has been around for 10 years but still goes down whenever an actor announces the news of divorce.
Although the viral app has been tagged with "Instagram-style" by the public, in terms of layout and content, it is much closer to Xiaohongshu (or Little Red Book), a Pinterest-like social media in China largely used by female users looking for fashion advice.
The app has gained popularity among China's Gen Z — the same group of people that Oasis is aiming to grab — the young and purchase-eager consumer base.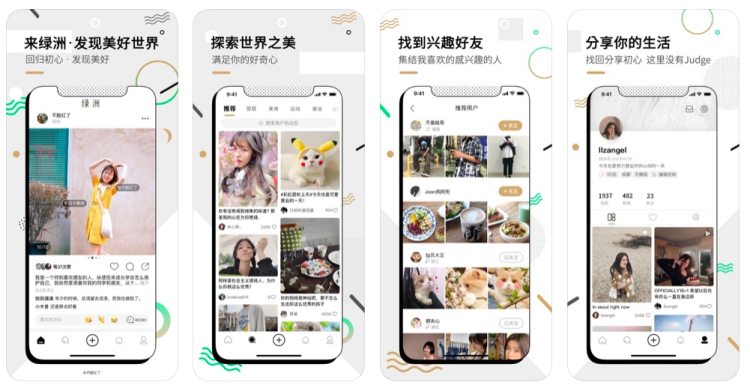 Weibo had 211 million daily active users and 486 million monthly active users as of June this year, according to the company. However, its net revenue of USD 431.8 million in the second quarter of 2019 amounted to a year-on-year increase of just 1%, while its net profits were down 26.9% to $103 million from Q2 last year's $140 million.
The Nasdaq-listed company has been trying to branch out for some time, and cloning Xiaohongshu and Instagram, two of the most trending apps in China and the rest of the world, is its best bet to date.
Still, It's too early to say if Oasis' current success will be prolonged or is it only a flash in the pan. Weibo has the determination to push Oasis forward. Since the company had already reached the ceiling with its core product.