CEO of Huawei Consumer Business Group Yu Chengdong just announced Huawei's Harmony OS at its developer conference in Dongguan, China, after the US banned Huawei from purchasing components from US tech companies.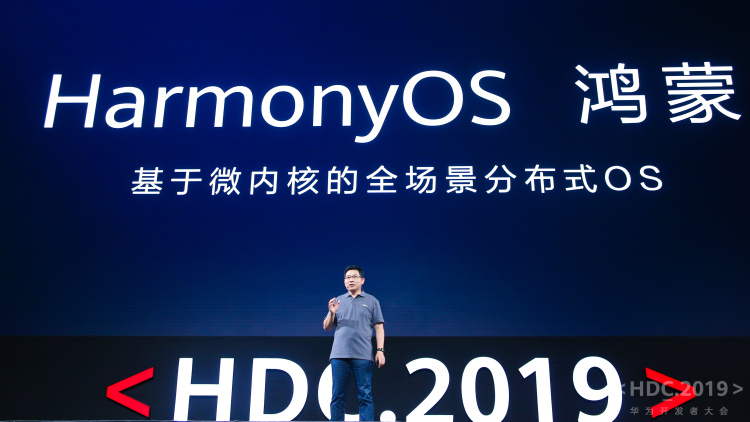 Harmony OS is a microkernel-based, distributed OS that can apply to all scenarios. Yu said the Harmony OS will primarily be used at IoT products, such as wearable devices, smart displays, vehicle-mount equipments, smart speakers, instead of smartphones. In Yu's speech, he said Harmony OS will first be used to its sub-brand Honor's smart displays. Furthermore, Yu said if Google will still not give Huawei access to the Android OS, Huawei can use Harmony OS as a direct replace of Android "at any time."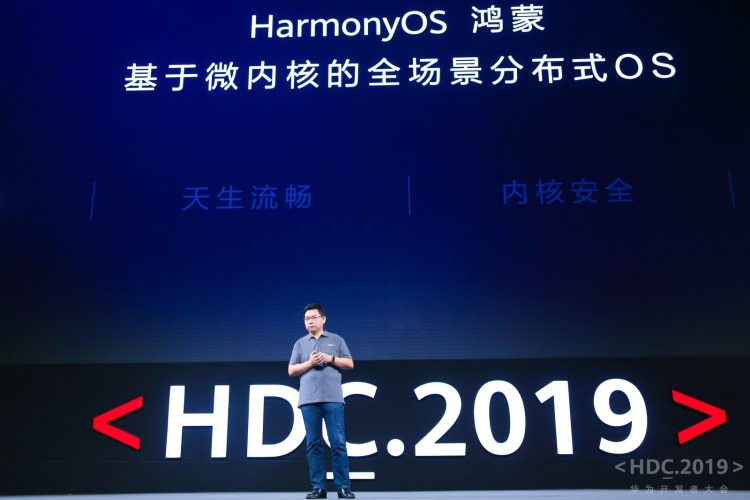 Harmony OS is an open-source platform and a potential competitor to Google's in-development and upcoming OS, called Fuchsia. However, Yu said Harmony OS is more efficient compared with Android, because the latter has more than a hundred million lines of codes in its OS and more than 20 million lines of codes in its kernel, causing it hard to run from 2G RAMs or smaller. Additionally, only 8% of all the codes are frequently used, and the rest are redundant codes.
In addition, programmers can also use Huawei's Ark complier to translate one programing language, for example, C++, to another one for Harmony OS.
Besides, Huawei will also offer an IDE that support app development across different terminal devices. Yu said "This IDE adapts to varied screen layouts, controls, and interactions, and it supports drag-and-drop operations and preview-oriented visual programming".
Moreover, Harmony OS features a "deterministic latency engine" that first offer resources to more important tasks. This results a 25.7% improvement in response latency.
In an interview after speech, Yu said the R&D team consists of 4,000 to 5,000 staff, much more than in early stage. The rapid growth of personnel aims to perfect Harmony OS.