Beijing (PingWest)- The overseas expansion of Chinese game developers and cloud games are among the hot topics to be discussed at the 17th China Digital Entertainment Expo and Conference (better known as ChinaJoy 2019), which is Asia's biggest gaming show of the year to be held in Shanghai.
The increasing interest of Chinese companies in overseas markets can be seen in their presence at the ChinaJoy 2019, which started on August 2nd this year.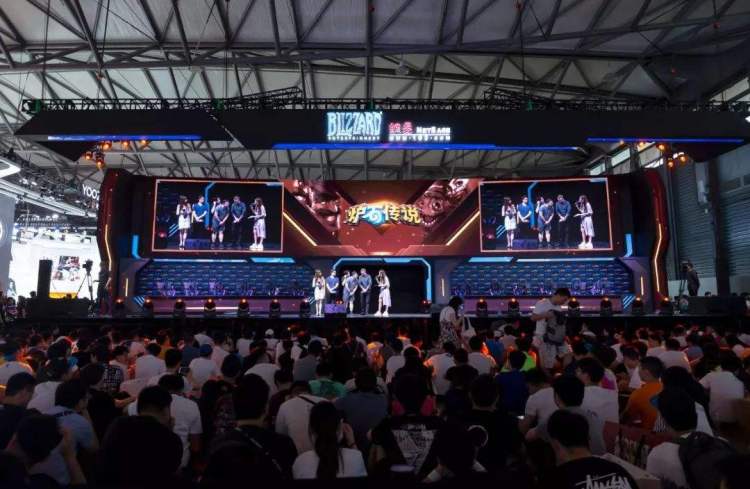 Tencent-backed Chinese video game publisher iDreamSky Technology has teamed up with Russian tech firm Mail.ru Group to publish games and make investments in Asian and European market. The partnership agreement was announced at a press conference held on the eve of ChinaJoy 2019.
The collaboration will help iDreamSky, which is well known for licensing and operating a series of hot foreign games such as Angry Birds and Temple Run in China, to expand overseas to offset stricter gaming regulation at home.
Meanwhile, Chinese social and gaming giant Tencent Holding is seeking for partners in South Korea and Southeast Asia to offer cloud-based games.
"This year, going overseas is a major theme for us, we are exploring all possibilities," Li Guolong, product manager at Tencent cloud's gaming solution, said on the sidelines of ChinaJoy 2019.
In an interview with Reuters, Li Guo Long said the idea behind Tencent to seek partners in overseas market is that Tencent saw potential in Southeast Asia as its users there were less willing to play games on consoles such as Playstation and XBOX.
Prior to the announcement, Tencent has already entered the cloud-based service market in Japan, Tencent said on July 26.
Cloud-based gaming allows users to directly stream games such as latest triple-A video games at the highest quality and fastest speed from the cloud on to computers, consoles, mobile devices without having to download them.
At ChinaJoy 2019, Tencent officially launched its cloud-based gaming solution on its PC WeGame platform, allowing Wegame users to directly play several games through the services without downloads.
Serveral games are currently being trialed in WeGame such as Blood of Steel, Moonlight Blade, according to Tencent's press release.
"Cloud gaming represents a new era, in which people can play anywhere," said Yang Yu, the head of Tencent Cloud Gaming Solution.
Chinese game developers and publishers are looking beyond the domestic market and accelerating their efforts to expand abroad as competition in the domestic market grows fierce.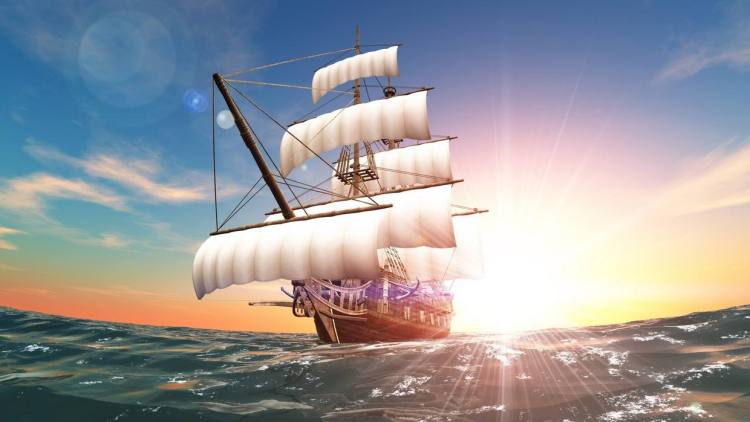 According to data compiled by Chinese games data provider GHC(伽马数据), in the first half of 2019, gaming revenue generated in overseas markets by publishers headquartered in China grew 20.2% year-over-year to CNY38.1 billion. The annual growth rate in overseas markets is higher than that of the domestic market.
Chinese gaming firms have been facing uncertainties since March, 2018 when the Chinese gaming governing body has suspended the approval of licenses for new games.
The new governing body, which was shifted from the State Administration of Radio, Film and Television to the Central Propaganda Department since March 28,2018, has stopped approving licenses for new game titles as it aims to tighten game restriction in an effort to combat youth addiction and short-sightedness in Children.
Games such as "Monster Hunter: World" was banned to sell due to its violent content that was considered to be harmful for young player under age 16 and Chinese authorities order the game's Chinese publisher Tencent to remove "Monster Hunter: World" from its Wegame platform. Tencent has dropped the popular mobile version of "PlayerUnknown's Battlegrounds" in China after failing to secure a game license from Chinese regulators. When Chinese games regulators ask Tencent to modified mobile version of "PlayerUnknown's Battlegrounds" in China, it said the game need to be modified to align with "China's socialist core values."
As a result of tighter regulation, China's gaming industry in 2018 has suffered its slowest revenue growth in a decade. Every gaming firms have been affected even big names such as Tencent and Netease, Tencent has lost CNY billions of its market value after the regulatory change, while Netease has recorded a flat year-over-year growth in its gaming sector.
China's gaming market is dominated by a few top players, so China's game licensing freeze has badly hurt smaller developers.
Hong-Kong-listed Feiyu Technology, which is best known for its popular tower defense game series Carrot Fantasy, saw its revenue plunge 37% year-over-year to CNY83.3 million in 2018, which hit the lowest level since its IPO four years ago. The net profit was also suffered, the company recorded a net loss of CNY107.5 million in 2018.
"Tighter regulation on games will put a few companies out of business, they have to merge with larger companies or rely on larger players to publish their game, said Xiao Feng, an analyst with Niko Partners
Although the Chinese regulators has restarted licensing new games, the limitation on total numbers of new games still affect smaller game developers and publishers.
"Going overseas has become an option for Chinese game developers to offset uncertainties in domestic gaming markets and escape from the monopoly of Tencent and Netease in China, opportunities in overseas market is huge." Xiao Feng said.
"Oversea expansion is attractive to China's gaming companies for two fundamental reasons. First, China's domestic market has grown fiercely competitive, the gaming industry is dominated by a few big players, so the investment required to build a large user base in China's gaming market has become so high. Smaller game developers must rely on large companies such as Tencent for games distribution, so they may consider other markets.
In addition, the overseas success of some gaming companies is boosting the confidence of others in their ability to go abroad. Netease game, for example, near 15% of its total revenue in 2018 came from overseas segments. Netease Game is recruiting talents globally, and it is also exploring investments and merger & acquisition of foreign studios. There are two pathways for China's gaming firms to go overseas, they can either succeed in the domestic market first and then venture abroad or they can go international immediately." Zhao Xu Feng, an analyst at iResearch told PingWest.