Some female customers are feeling disrespected by Cherry China, local distributor of the famous keyboard manufacturer Cherry GmbH.
Juewei Technology, the Chinese distributor of Cherry products, posted misogynistic content on Chinese social media Weibo and refused to take them down, while its chief executive added fuel to the fire by voicing his support for the sexist posts.
However, Cherry GmbH says otherwise. The Germany-headquartered computer peripheral company issued a statement on Twitter distancing itself from the Chinese company, saying that the posts do not "reflect Cherry's ethical positions" and contradicts its modern company philosophy.
On June 1st, China's Children's Day, Cherry China (@CHERRY中国)posted a giveaway on Chinese social media Weibo, offering four mechanical keyboards and four different video games for gamers.
However, the post specifically said that the giveaway is for "boys", or male gamers in general in the context of Chinese social media. It has been reposted for more than 67,000 times.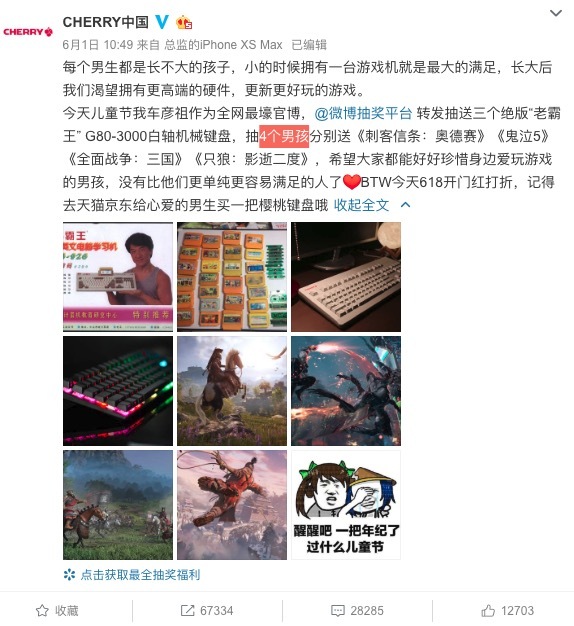 A fierce dispute among Weibo users followed. "Do you think women are not suited for gaming?" a female user wrote. Cherry China disputed that comment, saying, "how did you come up with this conclusion?"
Numerous comments from loyal followers ridiculing and criticizing the woman followed. After that, the situation began to get out of control.
More people stood up to call Cherry China out, blaming the account and the company behind it for stereotyping and gender discriminating female, especially female gamers.
Cherry China tried to remedy the situation by posting a second sweepstake for "little fairies" only, but the prizes further irritated female users: only one of the six prizes is a keyboard, while the rest of them are all beauty products, such as lipsticks. The second weibo was reposted for more than 57,000 times.
Han Bohan, Cherry China's chief executive, denied that the posts were stereotyping or gender discrimination. In a post published on his personal Weibo account, Han publicly expressed support for his employee who posted the giveaways, claiming that he will be rewarded by the company.
"We never imagined that every consumer would like us, so the loss of target customers is not a problem for us." the CEO said in his post, while adding that the social media manager is a gay person and that "users who repost (the second weibo) should look in the mirror and see if you are beautiful enough to be called a 'fairy'."
By June 3, Weibo hashtags #BoycottCherry and #CherryChina had pulled in more than 182 million hits.
"From my perspective, it's more like a kind of stereotype, not gender discrimination," a former Weber Shandwick public relation specialist who wished to remain anonymous told PingWest, "It's a failed public relations case. Should they have sent a timely and sincere apology, this will not raise the dispute to the level of discrimination against feminism."
"Generally speaking, brands should always keep away from high-risk topics such as race, gender, religion, etc.," she added.
"No qualified social media manager should ever puts his or her personal emotions above the brand. What Cherry China did was very unprofessional," Yao Suxin, a senior PR specialist said, "Brands cannot stand directly on the opposite side of the public. Cherry China seems to be telling everyone that if you disapprove of me, then your values ​​are problematic. It's like pushing the brand to the edge off the cliff."
Cherry GmbH, the owner of the keyboard brand, issued its own statements after some users went over to Twitter to voice their concern, saying that the male-only sweepstake was "never intended to defame the female gender."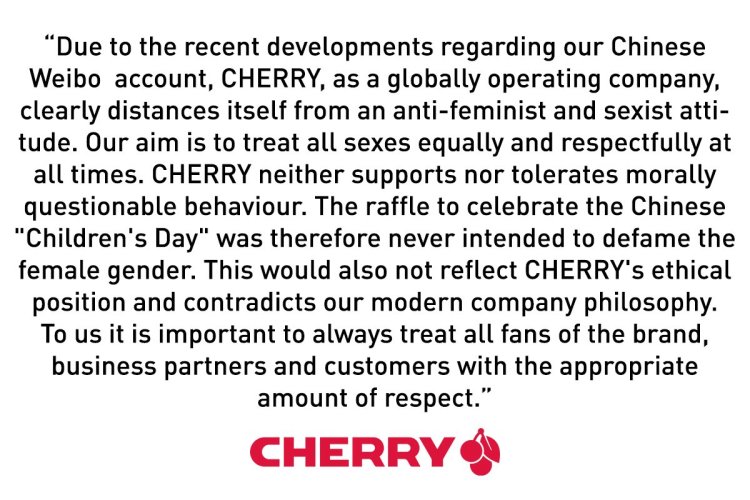 However, some users were not satisfied with the statement and questioned its sincerity. A user subsequently commented that "Apology without solution is NOTHING! You must punish the agency who abused consumers."
The clear evasion to take action in Cherry GmbH's statement is likely due to the fact that Cherry GmbH does not own Cherry China. The Chinese company is not a subsidiary of Cherry GmbH, but an independent one named Beijing Juewei Technology. Juewei acquired the right to distribute Cherry products through ZF Friedrichshafen AG, Cherry's previous owner, before the ownership was transferred to German private investment company GENUI.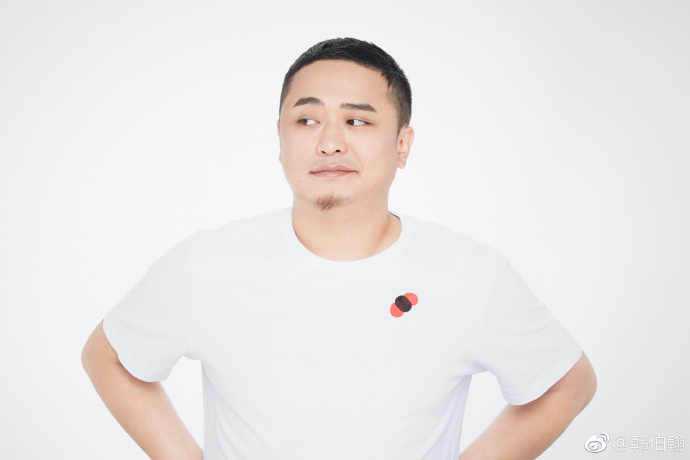 Founded in 2012, the Beijing-based company is the largest distributor of Cherry products in Mainland China, according to a regulatory filing in 2016, Juewei also makes its own brand of peripheral products under the brand i-Rocks. Han acquired the company's majority shares and came onboard as chairman and general manager.
But even before Han's takeover, the company was already known on Chinese social media to conduct raunchy, sometimes even sexist marketing campaigns through Cherry China's account.
Back in 2014, Cherry China posted a picture on Weibo with a faceless model wearing a T-shirt bearing the slogan "push my buttons", and hands on her chest. The account added that the picture represented how one of its keyboards would feel.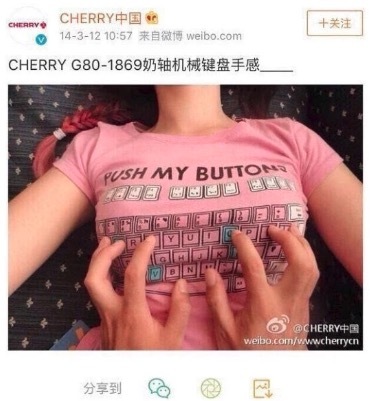 "Considering the picture they sent in 2014, I think Cherry China has always been very disrespectful to women. There's no doubt, it is sexual discrimination and their coping style is ridiculous." Li Yan, a 23-year-old female gamer, told PingWest, "It is detrimental to the brand image, I am going to replace my keyboard and Cherry is not on my list."
"Social media managers always represent companys' value. Cherry is a reliable keyboard maker, but the words its social media manager and CEO posted are full of irony which makes me feel sick. The reply from the headquarters is also meaningless." She added.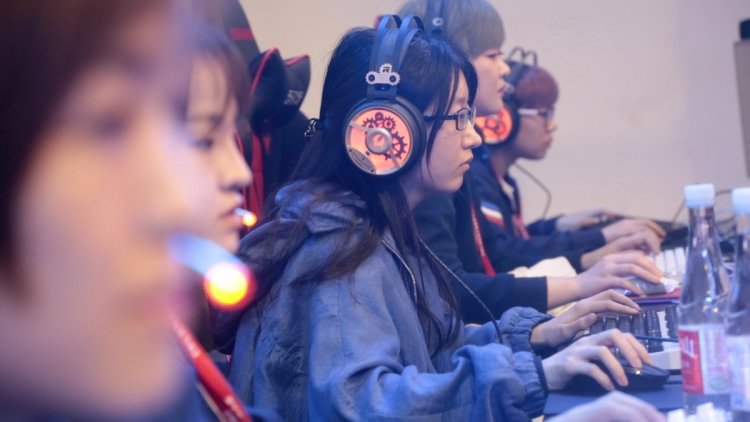 Women make up a sizeable portion of the Chinese gaming community, according to CNG, a game industry research institution. In 2017, there are 583 million gamers in China, and female counts for 264 million in them. The number is also projected to increase in the next few years.
"Once brand image is damaged, the reshaping process could be very tough," said the former employee of Weber Shandwick, "definitely, the sales of Cherry's products in China will be affected, just like what D&G have suffered till now," referring to the fashion brand's sales drop after insulting Chinese women.