Last month, Amazon announced that seller services will not be supported for third-party merchants on its China website, a de facto China retreat of the global ecommerce behemoth. People suspect the move was due to inability to compete with Alibaba and JD.com, two most competitive local platforms taking up three fourths of China's market, according to research firm eMarketer.
Is there no space left for ecommerce newcomers to thrive? Yunji says otherwise.
A few weeks after Amazon's announcement, the Chinese social ecommerce platform, debuted on the Nasdaq on May 3, raising $121 million by offering 11 million shares, under the ticker YJ.
95% of Yunji's users are female, and 86% of them are "new moms"
Yunji's IPO in the US is undoubtedly an example of the booming Chinese domestic ecommerce industry. Meanwhile, it also highlights the power of 50 million "new moms" (usually referring to a full-time mother who has a child under 10) behind the company.
According to the company's prospectus, 95% of Yunji's members are female, and 86% of them are new moms. In 2018, the company's net revenue reached 13 billion RMB and new moms contributed half of that.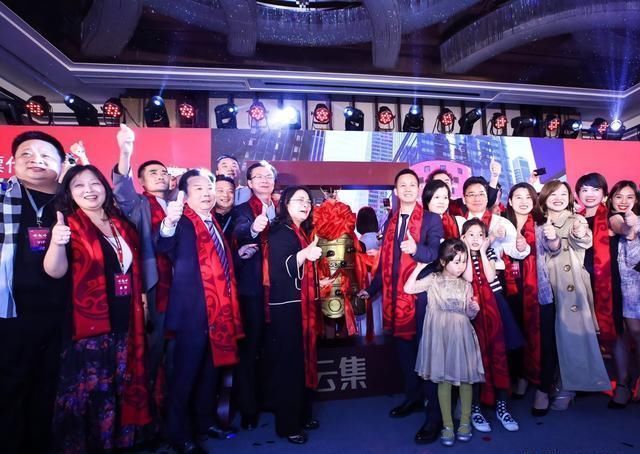 Xiao Shanglu, CEO and a co-founder of Yunji, held a bell ringing ceremony in Hangzhou on the day of the company's listing on the Nasdaq. Five selected users of the company were invited to enjoy the extraordinary moment. And no surprise, they were all women.
During IPO roadshows, the company had claimed that its target users are females between the ages of 25 and 39 with a monthly disposable income per capita of less than 3000 RMB ($437). They are price-sensitive customers, prefer high-quality goods at attractive prices.
Never underestimate a new mom. Many of them have quit their jobs and are taking care of kids at home. This is where Yunji comes in. The company's structured referral marketing sales model, which resembles the much slammed multi-level marketing scheme, allowed female users to interact with other potential users and promote products listed on the company's platform in their spare time.
This is also the reason Yunji recognizes its users as "members," though they are not technically employed by the company.
The company also took advantages in China that women socio-structurally make household purchasing decisions. Cosmetics and food make up a significant portion of Yunji's merchandise.
Li Meng, mother of a two-year-old, says that life of a full-time mom is tedious, "Sometimes I feel disconnected from the outside world. However, things are different now. since I want to earn more through Yunji's platform, I have to deal with a lot of people every day."
"As an old saying goes, half a loaf is better than none," Li said. "Moreover, I can get cash back when I buy something on the platform. It's quite a bargain."
Xiao Yun, another Yunji member , told PingWest that a number of new moms operate stores on the platform as a career, and some of them became quite influential. Xiao herself is in charge of a "team" with around 80 downline members."People on my team are either school teachers or company employees; unlike the moms, they only occasionally consume on the platform, and rarely recommend new users to join. As a result, the performance of my team is just so-so."
Although Yunji claims to adopt the Costco model, it holds attracting newly-registered members as an essential indicator
Like Costco, Yunji is a members-only platform. If a user wants to purchase goods, a permission from the platform is required, which means a membership fee of 398 RMB ($57.90) per person.
After becoming a member, the platform will automatically set up a personal online store for the member. Yunji offers a wide range of products that you can selectively sell in member's store. From then on, Yunji's platform works in two ways.
The first is direct selling. Store owners can get discounts and cash back from the platform when they buy goods in their own stores. The second way is what realizes the referral marketing model. Owners can get a 5% to 20% commission when other member they referred buys products from their stores.
There is more to this model. Since Yunji members are able to invite other people onboard they can become "tutors" after successfully referring 160 newly-registered members under their name, which enables the referrers to earn more through taking additional commission out of the membership fee from people referred, as well as 15%-20% of the latter's sales. When tutors referred 1000 members, they receive "partner" status and enjoy more revenue sharing and option and higher rewards from the company.
The company gives the store owners different levels based on the number of their downline members. As a leader of a team of 80 people, Xiao Yun was appointed as a service manager by the company at the end of 2018. She says that her income consists of three parts: first, she can obtain 20% of her team's sales profit; then, if the monthly sales amount reaches 30,000 RMB ($4364), the company will reward her with 500 RMB ($72); for the last part, Yunji pays for her to train new members.
"If I want to improve my profit margin, I must raise my level on the platform. How can I raise my level? Only by adding more new members to my team." said Xiao Yun, who explained that her business model is not selling more products, but rather developing more downline members.
However, Yunji also implements a strict policy: if the monthly sales of the team didn't reach 50,000 RMB ($7273) for two consecutive months, or if the service manager fails to onboard more than three members per month , his or her status would be downgraded.
In the shadow of pyramid schemes and selling fakes, Yunji's business model is still controversial
In the beginning, Xiao's team was formed of her friends and relatives, as well as some acquaintances, and the people who joined later were also introduced by the original team members. Basically, they all know each other.
Pyramid scheme or not, there should be no doubt that it is a social-based ecommerce model, and membership loyalty and growth are essential to Yunji. As the company said in its prospectus, their membership growth depends on existing members to promote the products and invite new members through their social networks.
However, while members are doing that, they are constantly battling the counterfeit problems on the platform. Just like any other ecommerce platform during early stages, fake goods had always been a plague."Because my members are mostly someone I know in real life, I have to make sure the products are of high quality before I decide to recommend or sell to them." Xiao said.
Yunji has also created information asymmetry scenario. An ex-member who did not want to be named due to privacy issues, told PingWest that she often found prices on Yunji to be higher, sometimes twice of the same products on Taobao or JD.com. But people still fall for them, for that their purchase decisions are largely based on the trust of acquaintances.
Previously on Chinese social network, a consumer claimed to have bought counterfeit watches through Yunji and found the platform forged the certificate of authorization. The company insisted that it was authorized by the brand.
The problems of counterfeit goods and information asymmetry are commonly found on social-based ecommerce platforms, such as Pinduoduo, another company which went public in 2019.
Yunji acknowledged in its prospectus that if its business model were found to be in violation of Chinese laws and regulations, its finances and operations would be materially and adversely affected.
In May 2017, the company was punished by the local Administration for Market Regulation in Hangzhou with a fine of approximately 9.6 million RMB ($1.4 million) for violating Regulations on the Prohibition of Pyramid Selling.
The company has adjusted its business model to comply with the applicable regulations and paid the fine in 2017.
But this is not the whole of it. Yunji concedes that there is no guarantee that the current business model will fully comply with future laws, regulations, or policies, although it says it could always adapt. Still, as potent as Yunji's strategy has been so far, it may be walking a tight line.
Cover image: Nikkei Asian Review