It all started in 2015, when cities in China started to get overwhelmed by a variety of colored bikes, lining up on sidewalks, bike lanes and all over the place.
In just 3 yearsowever, the trend of officially came to an end with the downfall of the once yellow-hot bike-sharing blockbuster ofo. Expanded into more than 20 countries worldwide, the company was valued around 3 billion US dollars at its peak, but fast burn rate and poor management led it to its demise.
During the same period of time, Mobike, another bike sharing company rocking bright orange color, survived a similar fate through acquisiion by Meituan Dianping, Chinese super-platform of local services such as food ordering and restaurant rating. The company was valued at around 3 billion US dollars after its last round of private financing.
Along with ofo and Mobike, a number of bike-sharing players such as bluegogo, wukong bike, Kuqi bike and more experienced their own versions of rise and fall.
During the high times, there were around 40 known bike sharing startups competing with each other. The companies also dragged the long forgotten bike maker giants of China such as Forever, Fujita, Aima and Flying Pigeon, into the game. Even the driving forces of "the country on two wheels" could not have kept up with the startups' demand.
But long gone are the good days. Owing tremendous amount of money to the bike makers and users whom still have unreturned balance stored in their accounts, nearly all of the bike sharing startups went bankrupt. Founders and executives of several companies even went "missing", a common internet slang in China meaning that the people have gone into hiding with embezzled money.
Nowadays however, you can still easily find shared bikes on the street, thanks to the nirvana of Mobike under Meituan Dianping, and a newcomer called Hellobike, which managed to stay alive by avoiding most of the competition by focusing on second and third tier cities. In a recent company profile published by Chinese magazine Cyzone, the company, rocking blue color on its bikes, just achieved 50% market share.
Co-founders of ofo were college students at China's prestigious Peking University, located just a few blocks away from the hot scenes of China's internet entrepreneurship. In 2015, Dai Wei. one of the co-founders and CEO of the company, published an article expressing his idea of helping people solve the "last-mile" problem in daily commute. When people around thought that he was going to finish PhD program, he dropped out and founded the company with four schoolmates. In the article, he announced that ofo would launch over 10,000 bikes in Peking University.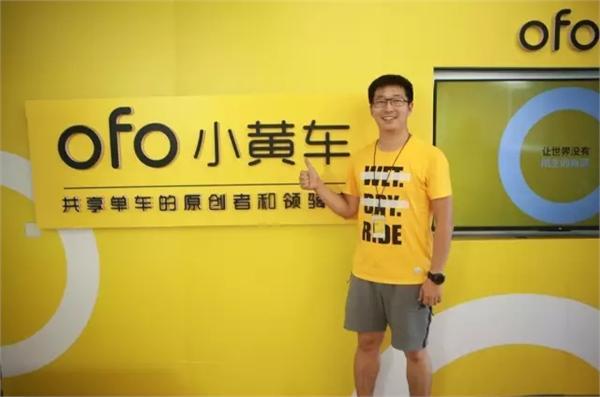 Investment firms rushed into support the newly founded company. Within a three-year starting from 2015 to early 2018, a total amount of over $2 billion US dollars was put into the company, driving ofo's valuation up in an insane speed to $3 billion
Starting at Dai's alma mater, ofo bikes quickly expanded to 20 universities around Beijing within the year 2015. By September 2016, over 200 school campuses in China have ofo bikes. By targeting university students and younger users in general who are prone to try out new products, ofo became a leader in the sector it created with an 80.7% brand awareness in 2017.
Having seen such a promising business idea, a number of bike sharing companies started to emerge, with each one represented in different colors. From 2015 to 2017, fleet of shared bikes in various colors are seen everywhere on China's streets. One joke at the time was that there might not be enough colors for additional newcomers was even worrying that colors are not enough to use for newcomers.
However, in 2017, situation has changed. Due to fierce competition and dire financials, a number of entrepreneurs and investment experts proposed a merger of ofo and Mobike. Zhu Xiaohu, managing director and partner of GSR Ventures and an early stage investor in ofo, stepped up efforts to push the merger.
In China's internet entrepreneurial world, well-established tech companies often back hotshot startups to keep themselves relevant. The main backer of ofo was Didi, China's leading rideshare platform which have defeated Uber in China before, and that of Mobike was Tencent. While Didi is on track to become a top tier internet giant itself, its success also came from Tencent which has featured Didi's service in WeChat. Therefore, the subtle feud between Didi and Tencent was projected onto ofo and Mobike, making it hard for the two to settle on anything.
Under such complicated circumstances, one proposal raised was that, Wang Xiaofeng, then-CEO of Mobike and Dai Wei shall be co-CEOs of the new company, and Didi shall have the right to nominate a new president for it. However, as a trade off, Dai had to give up part of his right of control over the merged company, which led to Dai's frustration.. Eventually, the talk ended without a deal.Fearing ofo's destined bankruptcy, as well as China's ongoing "capital winter", where venture capital firms faced difficulties raising funds for themselves, no more VCs and private equity investors dared putting more money into the company.
It may not sound logical, but in the bike sharing business, low-cost bikes often cost more to operate than high end bikes. And this might have been the source of ofo's high burn rate. When bikes are of lower build quality, they become more easily damaged after 5-10 uses each day, leading to higher breakdown rate, more recall/repair/transportation, and overall higher maintenance costs. This was what happened to ofo bikes, which cost roughly $70 to make per bike (half of that was for GPS tracker, smart lock and professional installation). In contrast, a Mobike's first generation bike cost a staggering--and do not forget this is in China--$440 to make. A number of these 1st gen bikes can still be found on streets in China, while the locks of many ofo's bikes have been taken down by citizens so they can use the bikes themselves.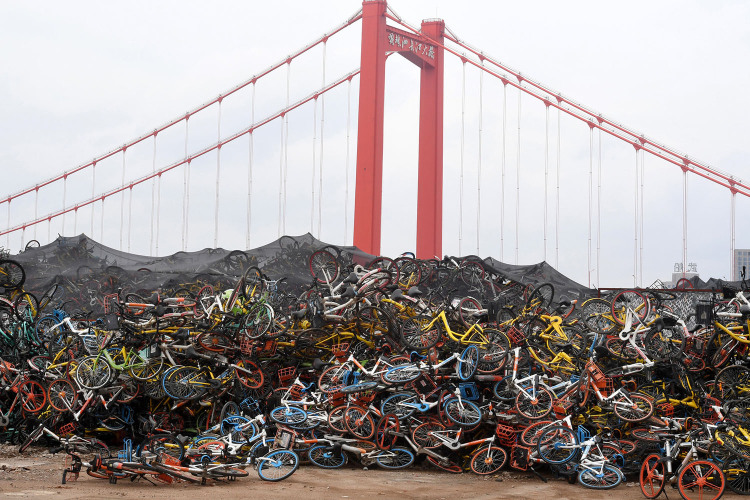 But for Dai, all of that did matter. What he had been focusing on the most is to burn money faster and attract more users, so that ofo may dominate the market, and after that he can worry about healthy revenue. However, this business model would only work if ofo can last longer than its competitors, which in fact it did not.
Co-founded by internet executives and former automotive journalist in 2015, Mobike started its bike sharing business in Shanghai and gradually expanded to elsewhere in China and numerous countries around the globe.
Unlike ofo which was under Dai's dictatorial rule for most of its life cycle, Mobike had three co-founders at the beginning and each went on to take different roles in the company. Li Bin, a former executive of NYSE listed BiAuto and the founder and CEO of electric car company NIO, provided Mobike with its first angel investment and worked on the company's following financing rounds. Davis Wang, formerly a director at Google China's ads department and general manager at Uber's Shanghai branch, left the defeated U.S. rideshare giant and put his knowledge and experience of running a fast growing startup into Mobike. The most high-profile co-founder was Hu Weiwei, a seasoned automotive journalist previously written for The Beijing News and Geekpark, and have assumed the role of CEO and company spokesperson. She can often be found in news and speaking events.
Even though having a better, healthier record than ofo, Mobike's early days were difficult, too. After realizing the fact that the company could not sustain the expansion model just like ofo had,, Mobike shareholders worked together to devise the only plan that may work under the circumstances -- to sell the company to an internet behemoth. The potential and only buyer at last was Meituan.
For the local services giant, this acquisition allowed it to diversify its businesses in order to reduce risk, while introducing a much needed boost to its own payment solution, Meituan Pay.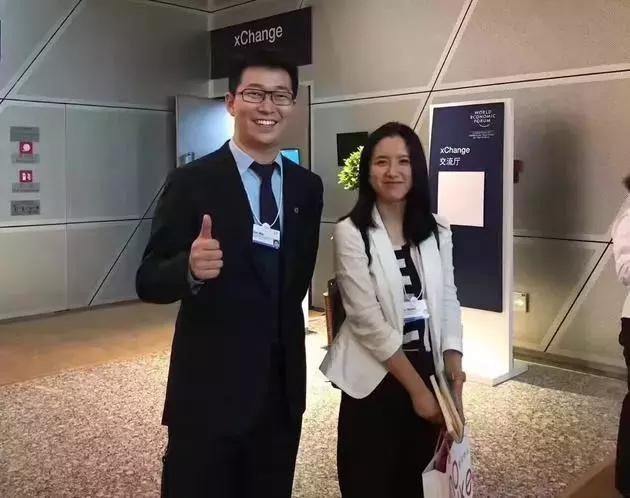 Many have said that the bike sharing trend has officially gone, but Hellobike says otherwise. Risen as a dark horse, Hellobike seized the opportunity to expand its footprint by first stood firm in China's lower tier cities. in, The company was formed through a merger of the previous version of Hellobike, a startup just like ofo and Mobike, and Changzhou Youon Public Bicycle System Company, a docked bike sharing company with state capital background, but its rise were largely credited to Alibaba's backing.
In late 2017, Ant Financial, the fintech spin-off of Alibaba, led the Hellobike's D-1 round funding of $350 million. In April 2018, Ant Financial participated in another funding round of Hellobike's of $700 million. The hotshot startup's latest round led by Primavera Capital and Ant Financial introduced additional billions of RMB into its warchest.
The fight is now between Meituan and Hellobike.