As the exhibition curtains of IFA (Internationale FunkAusstellung Berlin) 2023 came down on Tuesday, visitors, investors, and tech enthusiasts around the world are taking a moment to reflect on the plethora of innovative products introduced by Chinese companies at the event.
This year's event highlighted the dynamic approach of these companies, with some introducing new updates to existing product lines, while others drew attention with their exploration of new categories and display of innovative prototypes.
And here are some highlights from the IFA 2023, providing a snapshot of the innovative technological trends spearheaded by some of China's most prominent tech companies:
Tecno Phantom Ultimate
Tecno unveiled new laptops, PCs, and a groundbreaking rollable phone dubbed the Phantom Ultimate at its latest showcase.
The Phantom Ultimate has an innovative feature: a 6.55-inch display that can extend to 7.11 inches by simply pressing a trigger button. The process is impressively quick, taking just 1.2-1.3 seconds. When fully extended, the display boasts a resolution of 2,296 x 1,596 and covers 100% of the DCI-P3 color gamut range.
The phone's back case serves a dual purpose. Along one side is a long, slender display that relays essential information. The remaining area utilizes a striped, anti-slip design to provide a firm grip.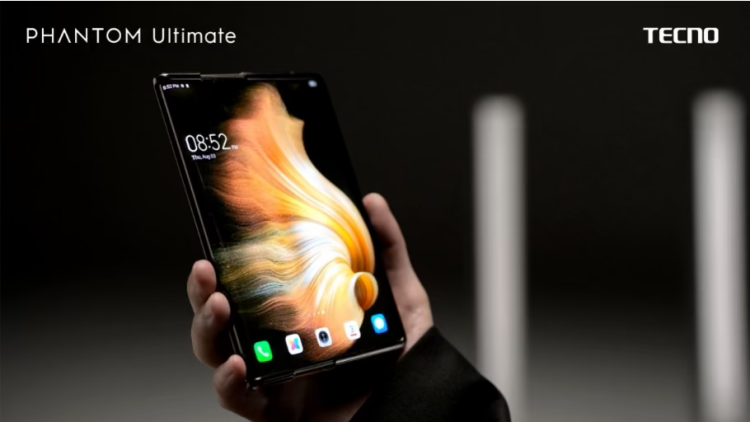 Its bottom thickness are 9.93 mm, and Tecno claimed that users can easily hold it with one hand. The firm has yet to unreveal the availability of the phone, which seems to be more likely a prototype.
Tecno MagaBook S1 & T1
Tecno also launched its latest ultra-thin laptops, the MagaBook T1 and S1 2023, featuring stunning designs. The weight of the Tecno MagaBook T1 2023 is a noticeable improvement from its predecessor, dropping from 1.48 kg to 1.39 kg, while maintaining a slim profile at 14.8 mm.
This model is furnished with a 14-inch display, and allows for a significant battery life extension, up to 18.5 hours, due to its substantial 75 Wh battery.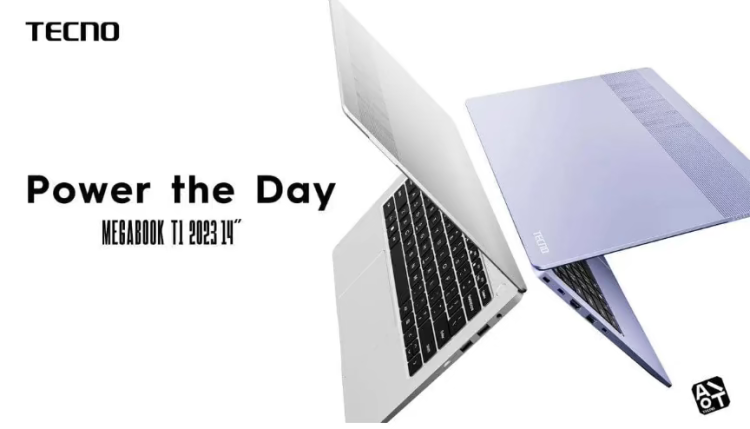 Tecno continues to feature an older model of the laptop on its official website, with further details about the device yet to be released. According to the product poster, two color options - violet and silver - will be available.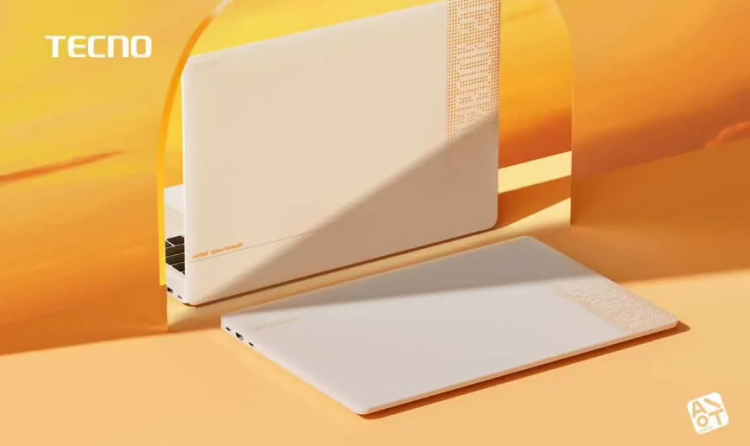 Tecno has also introduced the prototype laptop, S1 Dazzling Edition, which features a color-changing case that alters according to the light condition. This comes after Tecno launched the vanilla version of its MegaBook S1 last year, complete with an ultralight design and a large 15.6-inch display.
Honor V Purse
Honor, a former offshoot of Huawei, debuted its prototype V Purse, sporting a luxury aesthetic clearly marketed towards women, based on its design. The phone utilizes an outer fold solution akin to the Huawei Mate Xs 2, boasting a slim profile of less than 9 mm when folded and a lightweight body, according to its press release.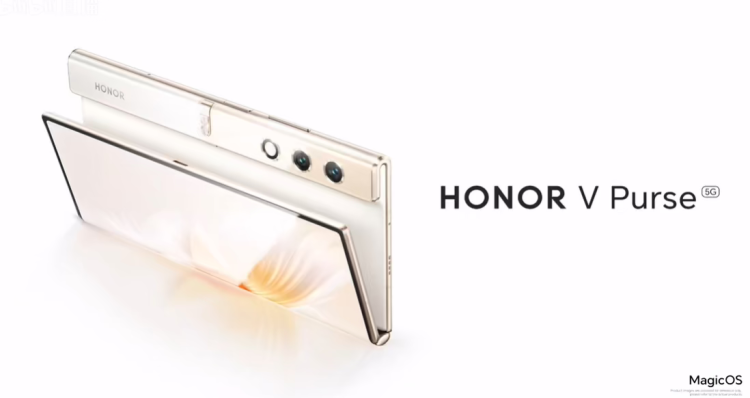 The prototype introduces new features and styles through a range of customizable Always-On Displays (AODs). These AODs mirror handbag designs, boasting elements such as chains, feathers, and tassels that interact dynamically with the phone's movements. Equipped with an array of interchangeable straps and chains, which attach to the hinge, the device is designed for effortless over-the-shoulder wear. This concept phone raises the possibility of smartphones supplanting traditional purses or handbags, potentially setting the next trend in the fashion industry.
Lenovo AR pack: Legion Glasses Legion Go
Chinese PC titan Lenovo unveiled a new AR headset and gaming handset, Legion Go, under the Legion brand at IFA 2023.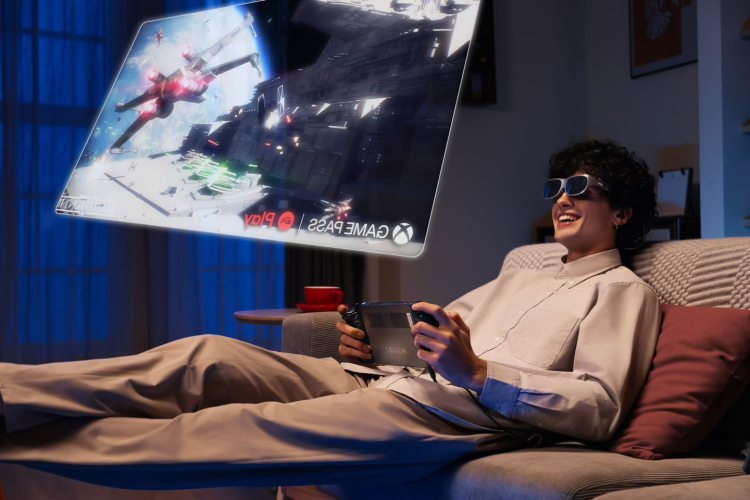 The Lenovo Legion Go is a gaming device that runs on Windows, offering added flexibility for gamers. It aims to cater to a user base that demands high-end specs and visuals in a portable device. The launch of this device marks a further expansion of Lenovo's Legion gaming range, which spans devices, accessories, software and services.
Offering a mobile design while preserving Windows PC gaming power, the Lenovo Legion Go runs on AMD Ryzen Z1 Series processors and sports an 8.8-inch display.
Complementing this portable device is Lenovo's Legion Glasses that adopt micro-OLED technology for an extensive screen view in a small form factor.
Rounding out the gaming experience is Lenovo's newly launched Legion E510 7.1 RGB gaming in-ear headphones that deliver high-resolution 7.1 surround sound. The headphones also come equipped with a multifunction inline controller for enhanced function.
The Legion Glasses AR headset and the Legion Go gaming handset are set to be made available overseas in October and November, respectively, according to Chinese outlet ITHome.
MIS PCIe 5.0 SSD
Noted gaming equipment vendor, MIS, showcased its ultra-fast solid-state drive (SSD), Spatium M570 Pro, at a recent exhibition. Leveraging the latest PCIe 5.0 standard, this SSD pumped out speeds of 14,000 and 12,000 megabytes per second during sustained read and write tests, respectively.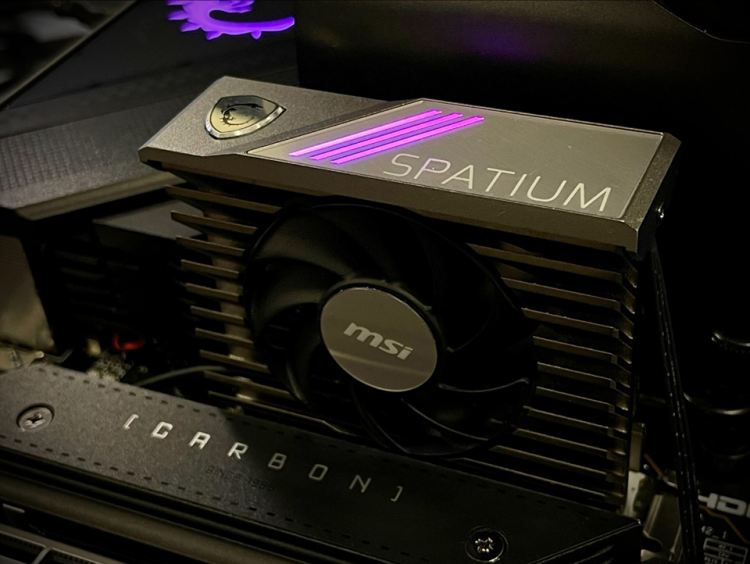 Storage capacity for the Spatium M570 Pro ranges from 1 TB to 4 TB. Additionally, the SSD comes equipped with an active cooler.