Better watch out Uniqlo and Muji, because here comes China's HLA.
Once having a reputation for making low-priced and out-of-fashion menswear, Chinese company Heilan Home, commonly known as HLA, has been adopting a modified version of the private label strategy crowned by Uniqlo, H&M, and Zara in order to compete with them in its home market. On the side, the company has also been aggressively expanding into China's design-oriented household and consumer goods market, which is currently dominated by Miniso and Muji.
And it may not be too much of a stretch. According to market research done by Founder Securities, HLA already holds approximately 4.7% of China's menswear market, making it a leader in a highly fragmented industry. HLA's 2018 annual report has shown that it now operates 6000 stores nationwide with a total revenue of $2.83 billion (or 19 billion RMB), with growth in both numbers accelerating. That is compared to Uniqlo's 55 billion RMB revenue from overseas markets (including China) last year. Uniqlo's China revenue is unknown, but it operates fewer than 900 stores in China.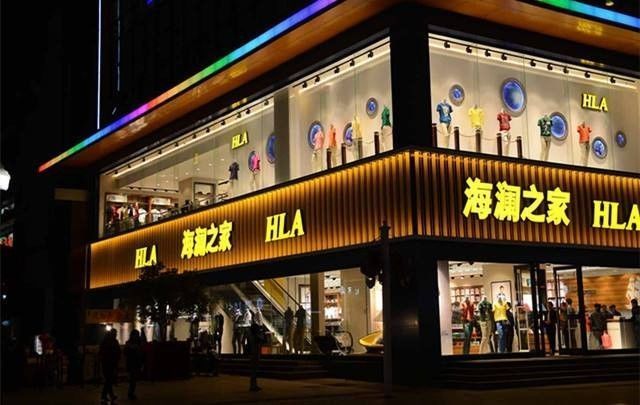 Inspired by Uniqlo, but Going Its Own Way
Zhou Jianping, HLA's founder, upon returning from a business trip to Japan in 2002, decided to retrain his storefront salespeople to be less pushy, allowing customers to browse the aisles and pick up and try on items on their own. There is no doubt that Zhou was inspired by Uniqlo. At an investors conference last year, he declared that HLA would become China's Uniqlo.
But HLA is doing that not by setting up shops near Uniqlo's, but by a different approach. In fact, HLA avoids the cutthroat competition in larger Chinese cities. Now its storefronts are easily found in lower-tier cities and smaller towns.
Traditional clothing companies design their product lines and let dealers and franchisees sell the products, so that they don't expose themselves to the massive cost of setting up brick-and-mortar shops. Brands like Uniqlo and Zara adopted a private-label strategy, designing the clothes, operating their own storefronts, selling to customers directly, and generating meaningful profit through scale.
But for HLA, it has developed a completely different business model, playing by the rules it wrote for itself. In a nutshell, the company barely does design work, orders products from factory or design suppliers directly, and does not pay them until the products have been sold.
The company will issue two procurement plans to suppliers each year, allowing the latter to design and produce the products freely. Despite what seems an highly uneven arrangement, suppliers are willing to accept for the simple fact that HLA is the dominant player in China's menswear market, and it can actually deliver sales.
On the storefront side, HLA's strategy is unique and somewhat high-handed as well. Even though an HLA store may look company owned, it is still a franchise. Property owners will have to pay $297,770 or 2 million RMB in advance, half of which is for store renovation and staffing, the other half as a deposit. In return, HLA sends over staff and managers to operate the stores, while property owners can sit back and (hopefully) watch their bank account balance increasing.
Other retail brands would also feel intimidated by HLA's 100% guarantee unconditional return and exchange within 50 days, which is rare in the retail industry. But it has little reason to worry about a backlog due to this policy, as HLA owns another private label store called Baiyi Baishun, which is essentially an outlet store for HLA products.
Getting over Menswear
HLA used to brand its stores with "Heilan Home," which to Chinese customers appears relatively long and not so easy to spell. Its old slogan was nothing but "Men's Wardrobe." The company gained a lot of attention due to its unvarnished TV commercials, showing middle-aged men dressed in cheesy outfits, dancing while shouting the slogan "Every man should come to HLA for shopping, twice a year."
As a result, the majority of young consumers considered HLA an unfashionable brand according to external and internal market research.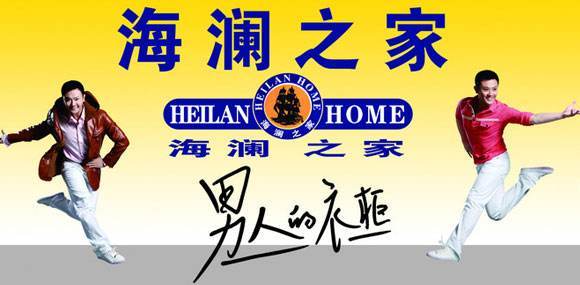 Becoming a household menswear brand was not enough. Zhou Lichen, now president of the company and son of the founder, set out to drastically reform the company's image.
Before taking over the family business, Zhou had graduated from China's top school, Tsinghua University, with a bachelor's degree in finance. He worked in the financial world for a couple of years, then joined his father's company and took the lead in multiple departments such as advertising, IT systems and ecommerce.
He signed deals to let HLA sponsor multiple well-known reality TV shows, including Keep Running, formerly known as the Chinese version of Running Man featuring top Chinese entertainment personalities.
Zhou also recruited Lin Gengxin, one of China's most famous younger male actors as HLA's brand spokesperson. Commercials were made revolving around Lin being fancy and chic in a style more resembling international fashion brands. HLA also collaborated with internationally renowned designer Xander Zhou to launch a limited series. With people lining up to get the items nights before the official launch date, the scenes reminded bystanders of when the brand Supreme launches a new season.
Not all of Zhou's decisions met with his father's approval. During the first episode of Keep Running that HLA sponsored, actors reached for each others' name tags to win the game and accidentally tore up the shirts provided by the sponsor, resulting in jokes about HLA products' quality. The elder Zhou, who was still president of the company at that time, was displeased, but the younger Zhou made his case that this incident gave the company a chance to improve the quality and publicly tell customers about it.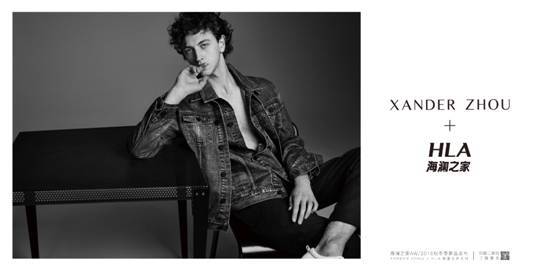 Under Zhou's direction, HLA invested 100 million RMB in the domestic women's wear brand UR, known as "China's ZARA," in August 2018. Two months later, the company invested about 660 million RMB into the children's wear company Yeehoo, and officially entered the maternal and infant clothing business. Meanwhile, it ventured into the design-oriented household goods market of which MUJI is currently the leader, opening several flagship stores in the tier-1 cities in China including Beijing. In recent years, HLA has made other efforts at brand rejuvenation, promoting intelligent services such as VR styling and smart stores.
The company has also launched its a flagship store in Kuala Lumpur, marking its first foray into Southeast Asia.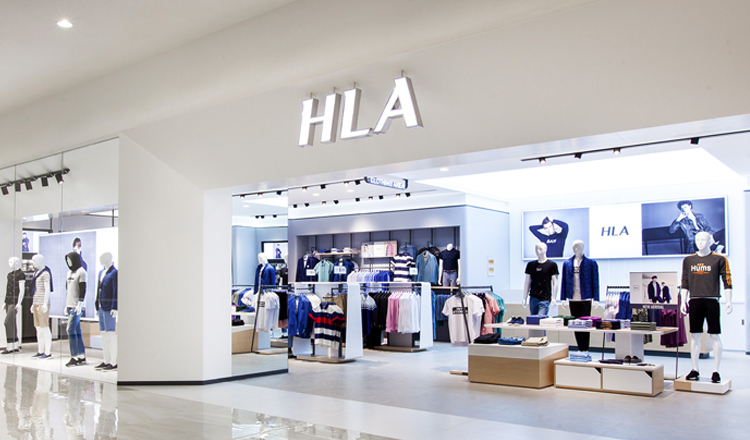 Clothing Leader Meets Internet Giants
According to HLA's annual report, its online revenue last year was 1.5 billion RMB, an increase of 9.25% over 2017. Although the company says that it is actively engaged in online sales, its ecommerce revenue is still not that substantial compared to cash generated from thousands of brick-and-mortar stores.
This is a welcoming call to China's internet giants.
As early as August 2017, Jack Ma, the founder of Alibaba, visited HLA's company headquarters and subsequently signed a strategic cooperation deal with HLA in the "new retail" business unit. Alibaba promised that its almighty ecommerce platforms will provide unique and high-quality services to help HLA enhance its brand influence and online sales.
Alibaba is not the only ecommerce giant trying to win over HLA. For JD.com, better known for retailing electronics and other goods, the apparels business has always been a weak point. Its CEO Richard Liu seized an opportunity to express his sincerity to HLA by posting photos of himself wearing HLA's clothes on Chinese social network Weibo, saying that it's a trend for men to buy HLA menswear on JD.com in 2018.
However, the final winner is not even an ecommerce-focused internet company. Tencent, the social network and gaming giant, bought 5.31% of HLA's shares for $370 million or 2.5 billion RMB, and it announced that it will set up a $1.49 billion (10 billion RMB) investment fund with HLA.
With partnerships, investments, and more importantly, a helping hand from internet giants, HLA is now better positioned than ever to tackle the online clothing business. While the sales of everything are going online in China, the company just may finally have a shot at overtaking Uniqlo, at least on its home turf.